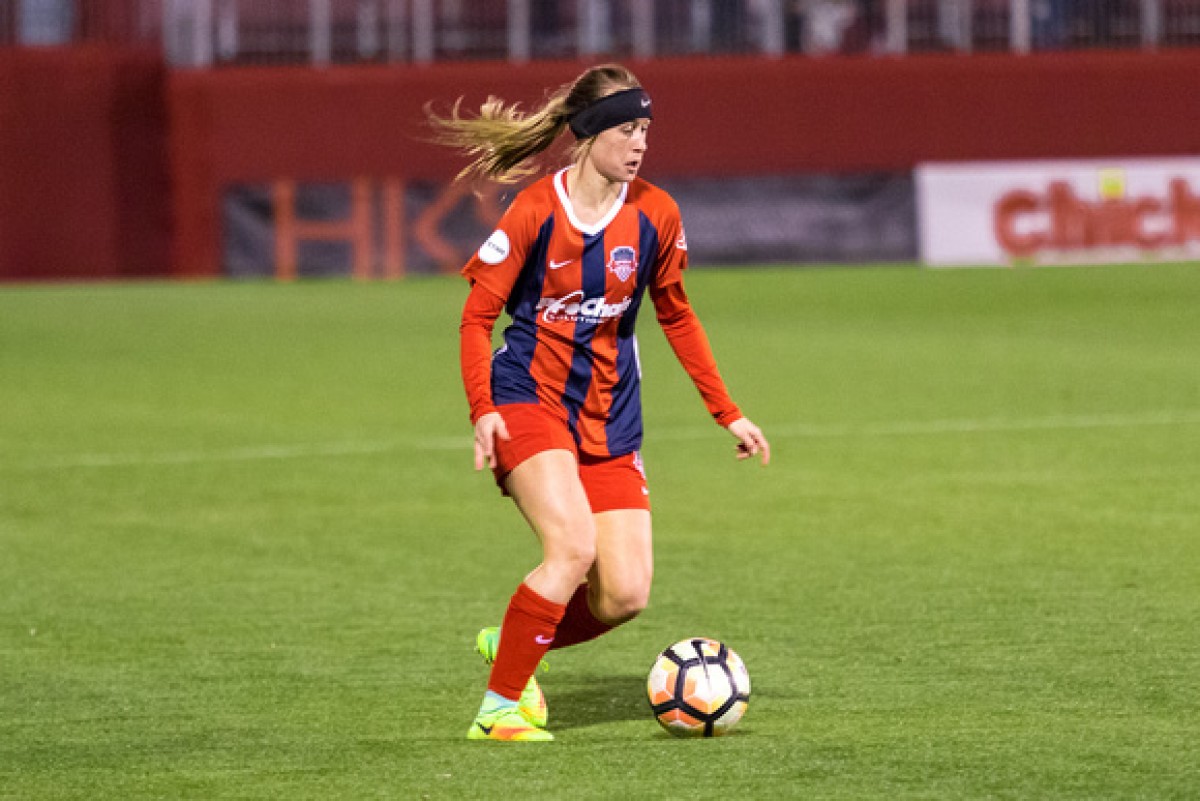 Lots of things are happening in the NWSL lately and we have got you covered. The Washington Spirit have been busy with signings, injured players and new game times. The North Carolina Courage announced the signing of a new goalkeeper and United States Women's National Team players will miss an NWSL game at the beginning of June.
Washington Spirit sign Mallory Eubanks
It was announced just the other day that the Washington Spirit had added Mallory Eubanks to their roster. Eubanks was drafted by the Spirit in the 2018 NWSL College Draft in the second round. Eubanks played for the Spirit earlier this season as a National Team Player Replacement. She has played in three games for Washington so far. Eubanks earned her first NWSL career start on April 14th against the North Carolina Courage where she played 65 minutes. The forward will be available for selection against the Portland Thorns on May 19th.
Cali Farquharson placed on disabled list
Along with the signing of Eubanks, the Spirit announced that Cali Farquharson would be placed on the disabled list. She was added to the 45-day disabled list with a left tibial stress injury. Farquharson has only made one appearance this season, playing nine minutes against Utah Royals FC. She was on the injury list for a while at the beginning of the season until just recently but now she has to be out until the end of June at least.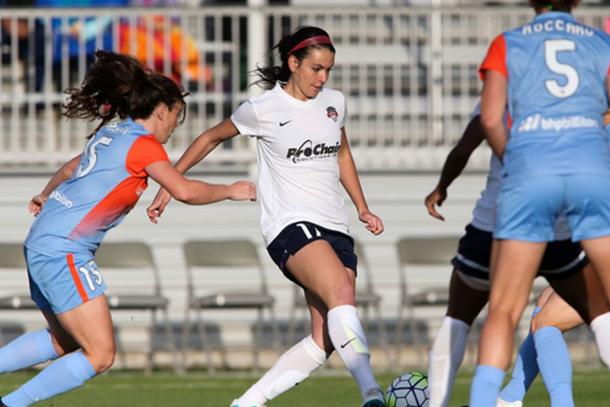 Houston Dash vs Washington Spirit game time change
The National Women's Soccer League announced today that the week 9 matchup against the Houston Dash and Washington Spirit would be pushed back from 6:00pm EST to 8:00pm EST. The Houston Dash president announced that the reason the game was moved back was so they could provide cooler temperatures for the players and fans. After Rachel Daly fainted last season from the hot Houston temperatures, it is important the NWSL starts to make sure their players are safe.
North Carolina Courage sign Michele Dalton
The North Carolina Courage have signed goalkeeper Michele Dalton as a goalkeeper replacement. Starting keeper for the Courage, Sabrina D'Angelo is out with a left ankle sprain. This leaves Katelyn Rowland in the net and just in case Rowland can't played while D'Angelo is out, Dalton will be there for backup. Dalton was recently waived by the Chicago Red Stars after playing there for two seasons.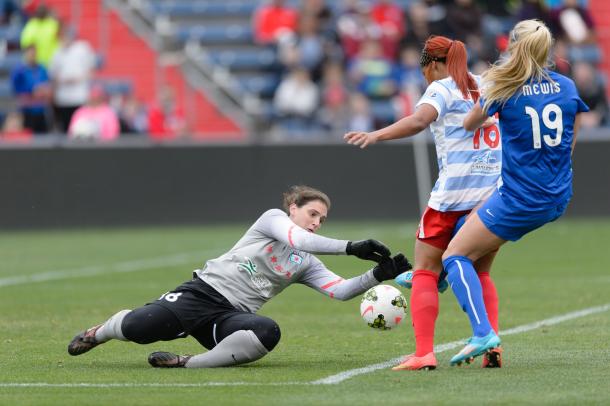 USWNT players to miss June 2nd and 3rd games for camp
According to Dan Lauletta, United States Women's National team players that are called up for the two friendly matches against China will miss week 10 match-ups. These players will go to camp on June 1st which will result in these players missing the games scheduled for June 2nd and 3rd. The two friendlies against China will be played on June 7th and June 12th in Sandy, Utah and Cleveland, Ohio.