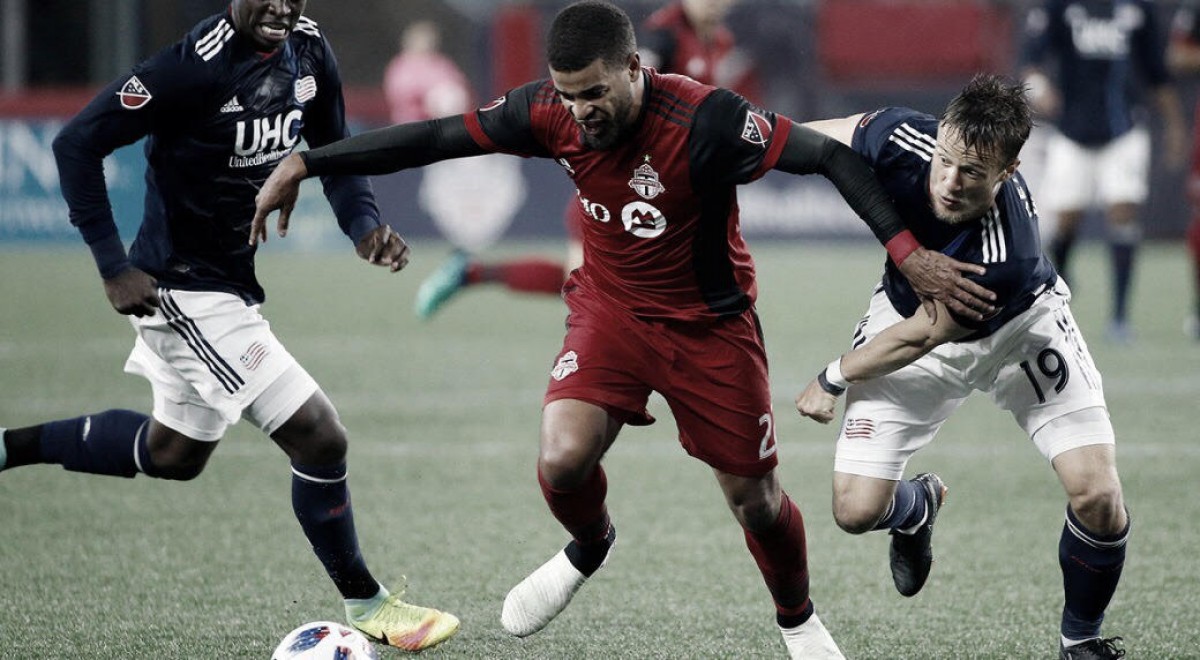 Toronto was forced to play a weakened lineup as they host Orlando City on Friday night. Both teams were looking to snag three points off the backs of losses on the previous weekend but Toronto would come up the better side winning 2-1 on the day.
First Half:
A rather lackluster first half with neither team truly finding any quality chances in front of goal and most of the action falling in the middle third.
Orlando won that possession battle in the first half but still found nothing at all in the final third. The traveling lions looked to struggle in that final third battle without main striker Dom Dwyer. Toronto also could not seem to find a consistent path forward without Sebastian Giovinco to break the lines.
Second Half:
The second half started to really feel like more of the same for the opening 15 minutes with neither side really hitting off in the attacking third.
But in the 63rd minute, Toronto found their breakthrough, Michael Bradley played a ball in that was deflected slightly by Uri Rosell into the path of Victor Vasquez who played a ball in behind to Tosaint Ricketts. His one time shot went over Joe Bendik but deflected off the path directly into the path of Jay Chapman who easily slotted it home.
There was a controversial decision made in the 72nd minute as a Ricketts goal was waved off for being offside. The ball seemed to have come off Lamine Sane for Orlando City last but was nonetheless waved off by the assistant referee.
Just ten minutes after Toronto's goal, Mohamed El-Munir pulled off a spectacular solo dribble into the box and was able to pull off a rabona cross back towards the middle of the penalty area. Chris Mueller cushioned his header towards Josue Colman who was able to find Cristian Higuita to laser it past Alex Bono for the equalizer.
Toronto would not go down without a fight as they found their winner in the late minutes of the match. Auro beat El-Munir on the left side and played a long cross that found Ryan Telfer who rocketed his shot just past Bendik to seal the three points for Toronto.
Toronto FC is back in action next week as they host FC Dallas as Orlando City travels back to the sunshine state to host Eastern Conference foes, the Chicago Fire next Saturday.