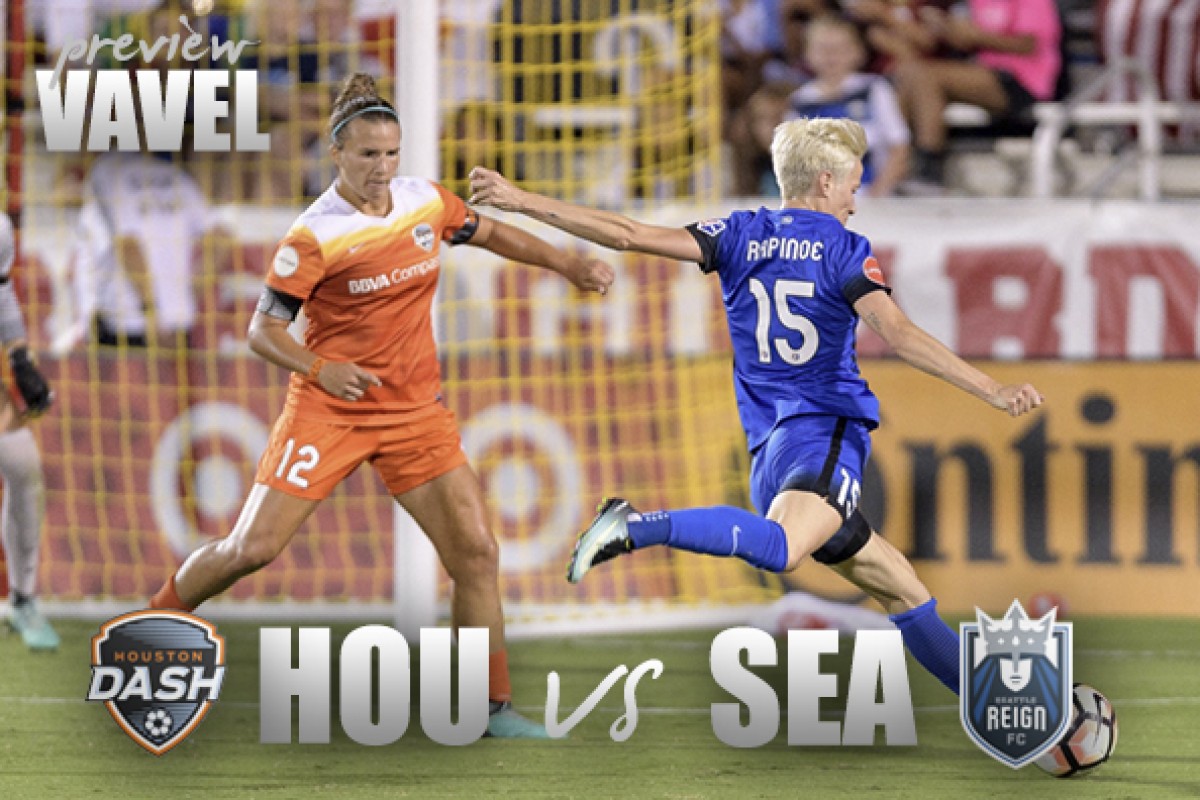 Seattle Reign FC will travel south to take on the Houston Dash in a midweek battle for both squads. The Reign are in second place with a 4-1-4 record and 14 points, while the Dash are stuck in seventh place with a 1-4-4 record and seven points. The Dash are coming off a 1-0 loss to Utah Royals FC while Seattle drew with the Chicago Red Stars 0-0 in their previous match.
The Reign have won all 10 matches against the Dash since Houston joined the league in 2014. The last match-up was an emotional one, with the Dash losing 0-1 in Frisco, Texas due to the aftermath of Hurricane Harvey. This match will be equally as emotional with it being the first home match since the deadly shooting at Santa Fe High School in Santa Fe, Texas, 40 miles outside of Houston, that took the lives of 10 people.
Seattle looks to continue unbeaten streak
The Reign haven't lost in over a month with two wins and two draws in their last four matches. The team is led in scoring by Megan Rapinoe who has four goals and an assist, tied for second in the league with Crystal Dunn and behind Christine Sinclair. English-international Jodie Taylor, in her return to the league, has three goals so far this season and Allie Long has two.
The goalkeeper battle will continue for the Reign. Michelle Betos has started five games and has recorded 25 saves and earned a shutout. Australian-international Lydia Williams has played two matches in the back with eight saves, one goal against and one shutout. Seattle will be without defenders Yael Averbuch and Megan Oyster who are listed as out in the injury report with an illness and a knee sprain, respectively.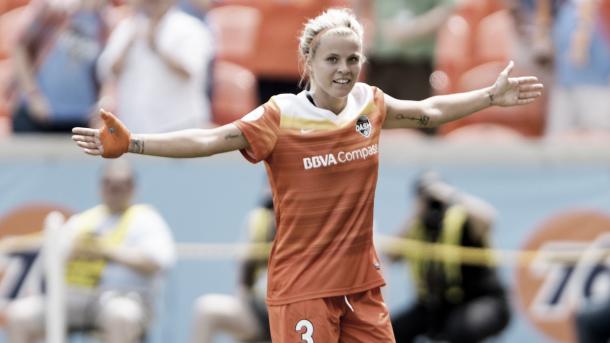 Houston looks to win at home
The Dash have not won a match at home this season with a 0-1-3 record. They will look to Rachel Daly to help lead the team to their first three points at home. Daly has scored two goals this season, all since being moved from the backline to the forward position. Rookie Veronica Latsko has a goal and an assist this season for Houston. Before the match against Utah, the Dash team had scored six goals in their previous three games.
Houston kept the score 1-0 against the Royals due to goalkeeper Jane Campbell's exceptional play. Campbell had four saves on Saturday, including a first-half penalty kick save against Diana Matheson. Campbell, in nine matches, has recorded 24 saves and one shutout in her second year of play.
Kickoff for the match is scheduled for 7:00 p.m. CT and will be streamed live on go90.com and the go90 app which is available on iOS and Android devices.