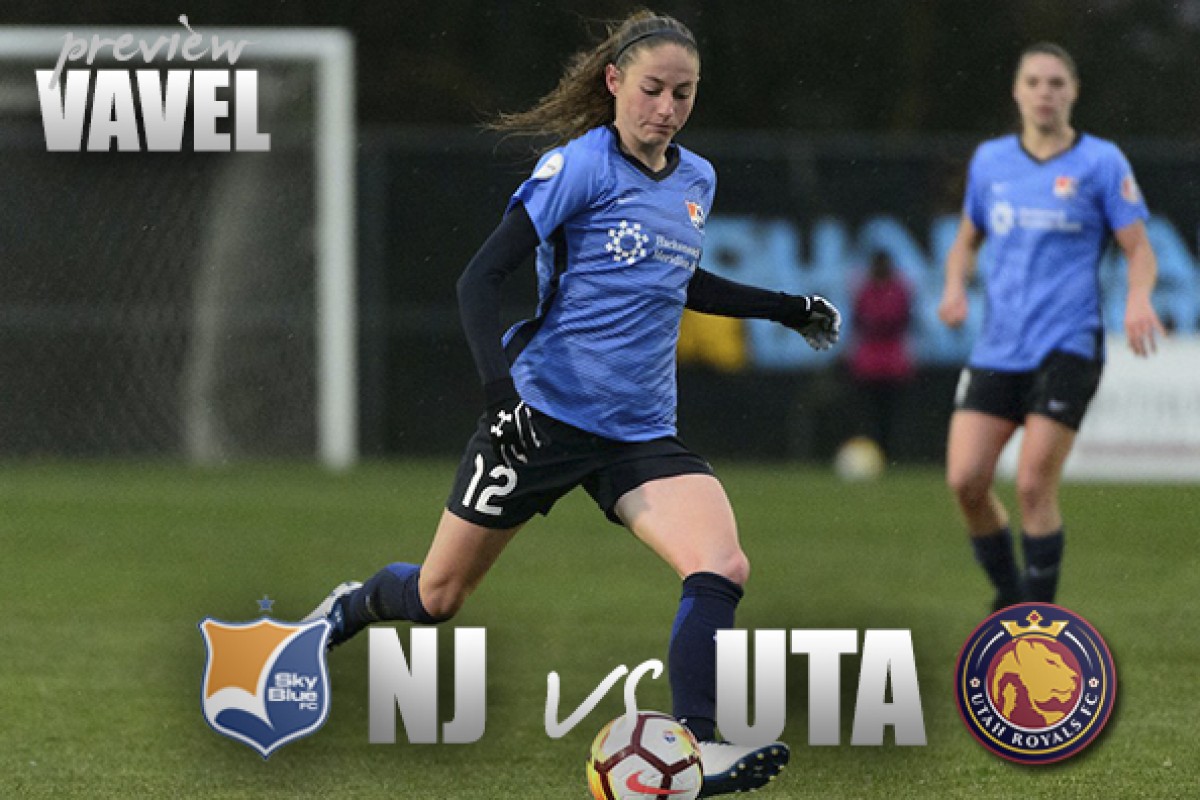 Sky Blue FC hosts Utah Royals FC in Week 10 for their first-ever meeting. Both teams are coming off of Week 9 defeats, Sky Blue a 1-0 loss against Seattle Reign FC, Utah a 2-0 loss against Portland Thorns FC. Familiar faces will meet in New Jersey when Taylor Lytle visits her former club. Kickoff is set for 7 pm ET, on Saturday, June 2nd. The match will be played at Yurcak Field in Piscataway, New Jersey. Tickets can be purchased.
Winless in New Jersey
Sky Blue have only picked up one point (0-7-1) through eight games. Only the 2013 Seattle Reign went longer without a win (11 games). Things are not great in the Garden State, but their first half last week against Seattle was arguably the best half of soccer they have played this year. Sky Blue held off the Reign until the 64th minute, which served as the game-winning goal. However, Sky Blue had more possession throughout the match and had more shots. Hopefully, they will be able to build on that this week to find their first win.
Missing players
Both squads are without some of their key players. Carli Lloyd and Savannah McCaskill from Sky Blue are in camp with the U.S. Women's National Team. From Utah Abby Smith, Amy Rodriguez, and Becky Sauerbrunn are all also in camp with the USWNT. The USWNT will face China in two matches, one on June 7th and one on June 12th. Sky Blue's McCaskill is tied for top goal scorer on the team with Katie Johnson at two goals apiece. The New Jersey side have signed forward Imani Dorsey as a National Team Replacement. The Duke University alumni was drafted by Sky Blue in the 2018 NWSL College Draft. Utah has also signed goalkeeper, EJ Proctor, as a National Team Replacement for Abby Smith. Proctor was also drafted in the 2018 NWSL College Draft out of Duke University.
Sky Blue plays the lone game for the weekend of June 8th against the Washington Spirit. For that match, Sky Blue will be missing their USWNT internationals as well as two Canadian internationals. Adriana Leon and Janine Beckie were both called into camp to represent Canada for their match against Germany on June 10th.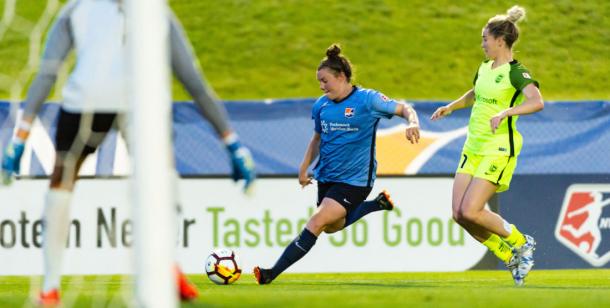 Need to use depth to find three points
Both teams will have their depth challenged this weekend when they try to find three points with so many key players absent. Sky Blue is also dealing with injuries to Erica Skroski (right hamstring strain) and Raquel Rodriguez (back spasms). However Sky Blue could pick up their first win if they can capitalize on the absence of lockdown defense of Sauerbrunn and Smith. It is likely that Nicole Barnhart will get her first minutes in net this year. For Sky Blue, they will look to Johnson to put goals past the vulnerable defense.