 Another frustrating friendly for the Germans ended in a 2-1 defeat to their Austrian neighbors on June 2. After being 1-0 up early in the first half thanks to a stunning strike from Arsenal's Mesut Özil, the World Cup favorites succumbed to well-deserved goals by Austria in the second as things started to unravel for them.
Of course, this is only a friendly game after all and no one is putting too much stock into the outcome, but after Germany have failed to secure a win for the third international match in a row it raises doubts about whether or not coach Joachim Löw has his tactics in order.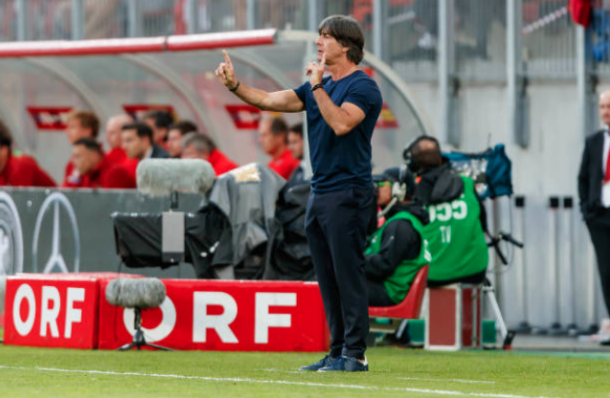 Too much talent?
If any of the national team coaches have the largest burden in choosing their final world cup squad before the deadline on Monday, June 4, it's undoubtedly Löw. With a wealth of talent available at his disposal, Löw is certainly spoiled in his options, with pundits often commenting that he could bring 3 different world-class teams to the tournament and still make a bid for the title.
With so much depth of talent in every position, Löw is clearly using these pre-tournament friendlies as a means to solidify his final 23-man squad, but things haven't exactly been smooth sailing.
Talented individual players do not necessarily make a unified winning team, and the Germans know this best, so Saturday's loss may easily be due to the fact that Löw wanted to use all six of his available substitutions to figure out which players connected with one another in the best formation, rather than be too focused on pulling out the win.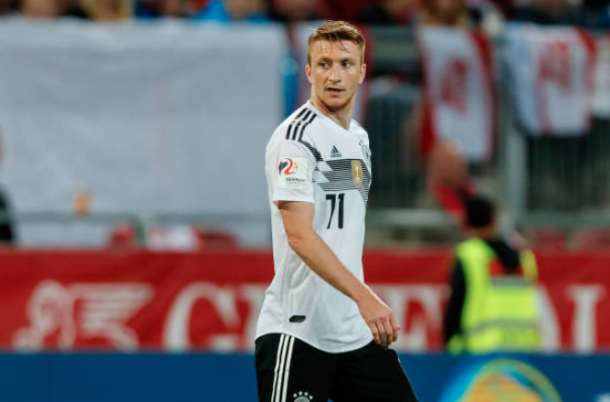 With just days to go before the biggest tournament in the world is underway, the players' mentality is also one of self-preservation. The playing conditions on the field were less than ideal after the match was delayed nearly two hours due to severe rainstorms. After missing out on the 2014 World Cup in Brazil because of an ankle injury acquired during a friendly against Armenia, the last thing Marco Reus wants is to see his teammates hoist the trophy once again without him.
Also making his way back from a foot injury which saw him miss out on most of Bayern Munich's 2017-18 season is Germany captain Manuel Neuer. As fans held their breath throughout the game in hopes that Neuer would come out unscathed, Germany's No.1 had other ideas and played like the sweeper-keeper we know and love. Neuer was fearless and often served as an additional defender after a couple slip-ups from Joshua Kimmich could have seen the Germans down by two additional goals. If there was ever any uncertainty about Neuer's return to fitness then this match should certainly quell those doubts.
Hungry for the win?
After tying Spain 1-1 back in March as well as losing to Brazil 1-0, the question remains about Germany's hunger to replicate their 2014 victory. Many of the players who were apart of the winning squad in Brazil are making a return for Germany's Russia campaign, so do they still have the same desire and drive to go all the way this time? For 56 years, no team has been able to win back-to-back titles since Brazil managed to accomplish the feat during the 1958 and 1962 competitions.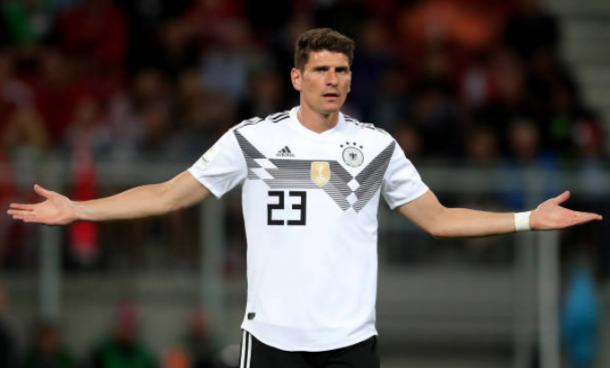 Although this World Cup will be the debut for many young talented German players, there are still those on the team who are seasoned vets, and whose hunger for winning the biggest prize of all has not been fulfilled. Most notably being Marco Reus, Ilkay Gündogan, and Mario Gomez, who was shockingly left off of Löw's list in 2014. These are big players with the potential to change a game and are almost certain of guaranteeing a spot in the final squad.
Germany is in Group F alongside Mexico, Sweden and South Korea, and kick off their first game in Russia against El Tri on June 17.