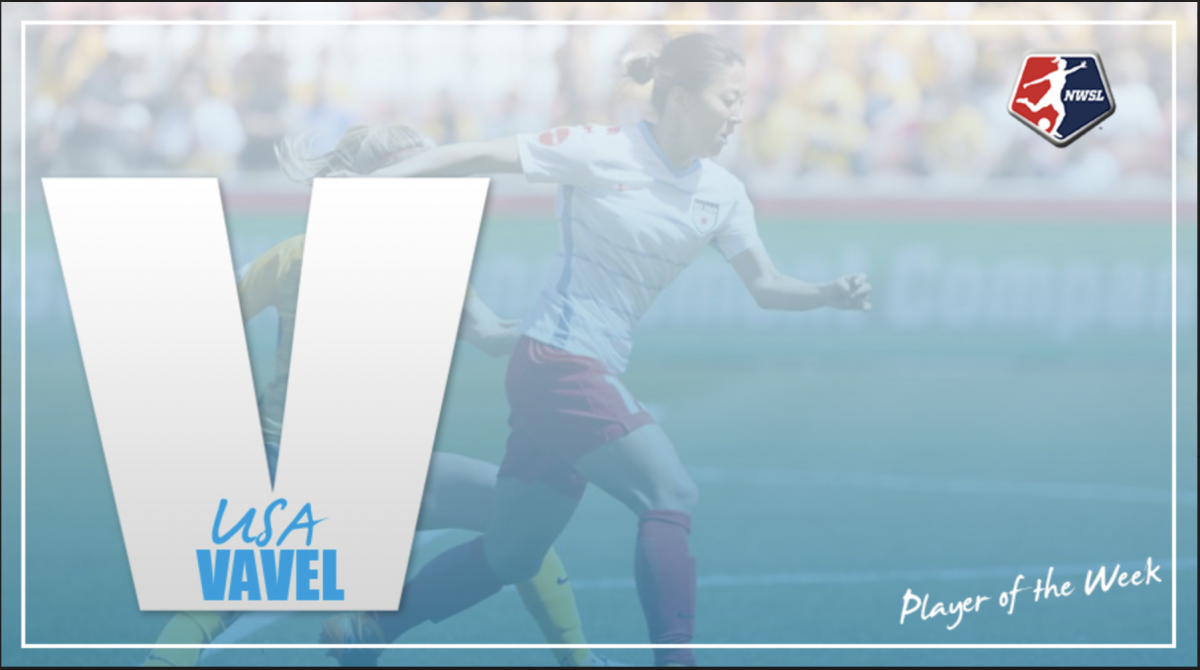 Yuki Nagasato was voted player of the week after her performance in the Chicago Red Stars game against the Washington Spirit. Nagasato is from Atsugi, Kanagawa Prefecture and also plays for Japan's National team, where she won the World Cup. This season is her second with the Red Stars, but she played pro soccer in Germany and England before joining the NWSL. The game started out rough, with heavy rain and lighting causing a 5-hour delay. However, the weather could not stop Nagasato, who started the 9pm game with complete focus and determination. The 30-year-old played the entire 90 minute game and lead the Red Stars to a 2-0 victory. This win is the Red Stars first since their victory against the Houston Dash in April. The first goal of the game came off an assist by Nagasato, after she took a free kick from outside the box. The ball bounced off the Spirit's goalie Kelsey Wys, who later failed to block Sam Kerr's follow up shot. Nagasato proved that no amount of rain could stop her as she prevailed throughout the remainder of the first half.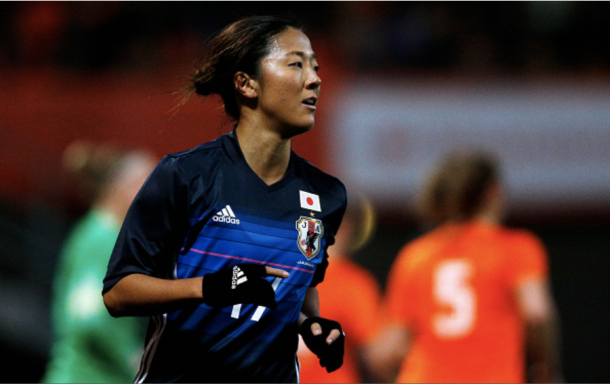 The midfielder continued to showcase her skills and showed the Spirit no mercy as she scored the second goal of the game in the beginning of the second half. Nagasato's skills as a playmaker were well needed in this game, as the Red Stars were missing several key players including Alyssa Naeher, Sofia Huerta, Julie Ertz. Surprisingly, the Red Stars managed to work remarkably well in conjunction with their replacement players. The loss of these players required someone else to step in as a leader, a role that Nagasato was not familiar with. Nevertheless, she persisted and filled in as a leader on the field to guide her team to their first victory in over a month. The Chicago Red Stars are currently placed 5th in the league and are tied with the Portland Thorns; both teams have a total of 15 points. With their current record at 3-3-6, the Red Stars have more losses than wins or ties. The Red Stars will require a quick turn around in order to be back on track for the playoffs. Hopefully, the rest of the team can build on Nagasako's performance and keep up their success in their next game against the Portland Thorns on LifeTime this Saturday.
The NWSL Player of the Week is selected each week of the regular season by the NWSL Media Association, a collection of writers that cover the league on a consistent basis.
Past NWSL Players of the Week:
Week 1 - Megan Rapinoe
Week 2 - Mallory Pugh
Week 3 - McCall Zerboni
Week 4 - Sofia Huerta
Week 5 - McCall Zerboni
Week 6 - Alyssa Naeher
Week 7 - Megan Rapinoe
Week 8 - Crystal Dunn
Week 9 - Rachel Daly