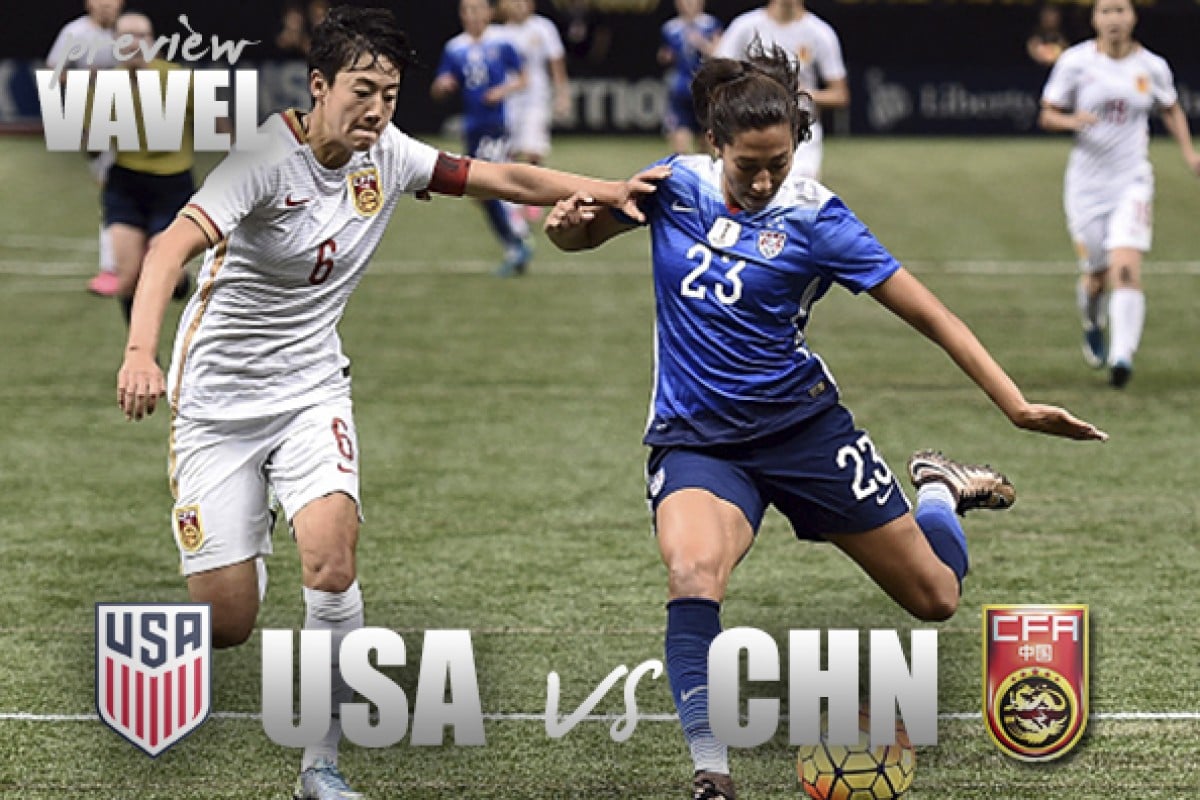 The United States Women's National Team will host China's WNT in the first of two friendlies on Thursday June 7 in Salt Lake City, UT. The matches will be the final ones before the second Tournament of Nations in July against Japan, Brazil and Australia. The US is 5-0-1 so far this year with two wins against Mexico and a win against Denmark, England and Germany as well as a tie against France.
Injured Players Return
Amy Rodriguez, Rose Lavelle, Sam Mewis, Tobin Heath and Julie Ertz, all integral parts of the midfield and offense, return to camp after missing time with injuries. Lavelle injured her hamstring in Scandinavia a year ago and briefly returned in September to earn a cap in her hometown of Cincinnati. Now with the Washington Spirit, the 2017 no. 1 overall pick has finally made appearances after being out.
Heath returns to the squad after missing much of 2017 with a back injury and all of 2018 with an ankle injury suffered in the 2017 NWSL Championship match. Rodriguez will make her national team return after tearing her ACL in April 2017, a week after making her return from missing 2016 due to pregnancy.
Ertz injured her knee and missed the last match of the SheBelieves Cup as well as the two April matches against Mexico while Mewis has not made an appearance in 2018 at all due to her knee injury. She last saw national team action against Canada in November 2017.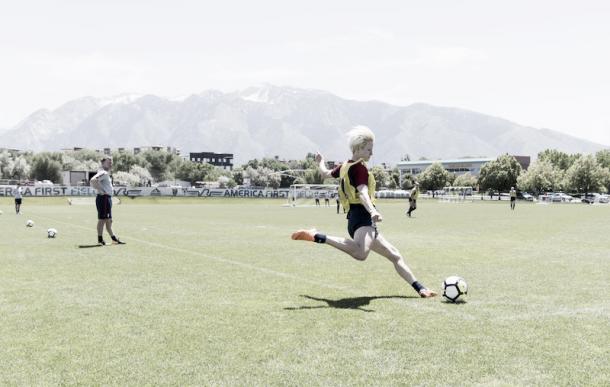 Uncapped players return
Three players on the roster are uncapped while one has one cap. North Carolina Courage defender Meritt Mathias, Utah Royals goalkeeper Abby Smith and Montpeillier HSC (France) goalkeeper Casey Murphy all return to the roster. All three have been called-up prior but have not been capped. Courage midfielder McCall Zerboni, who has one cap from 2017, also returns.
Smith, Mathias and Zerboni are all having stellar seasons in the NWSL, but Murphy's season with Montpeillier earned her goalkeeper of the year for Division 1 Feminine. Murphy was drafted by Sky Blue FC in the 2018 draft but opted to go overseas.
Old Rivalry
While the US has dominated the 56 meetings, including the 1999 Women's World Cup finals, they will be looking for some revenge. The last time the team met was December 2015 in the final match of their World Cup victory tour. China ended up winning 1-0 in New Orleans in what was Abby Wambach's last match.
China will be playing the US for the first tume under their new manager. Jia Xiuquan was named the head coach for China on May 23. China has already qualified for the 2019 World Cup and will have over a year to adjust to their new coach before the group stage starts.
Kickoff for the match is scheduled 7:00 p.m. MT with coverage on FS1.