The North Carolina Courage returns home after a month on the road with matches against the Washington Spirit, Orlando Pride, Portland Thorns FC, and Houston Dash. The Courage has managed to defend their undefeated record all season. The Courage is currently placed first in the league, while Utah Royals FC are ranked sixth. The Courage has a strong lead of 30 points and are 12 points ahead of the second place team, Seattle Reign FC. Utah, on the other hand, has 14 points. A win or tie against the Utah Royals would be the Courage's 13th undefeated game this season.
Could NWSL newbies beat the Courage this time around?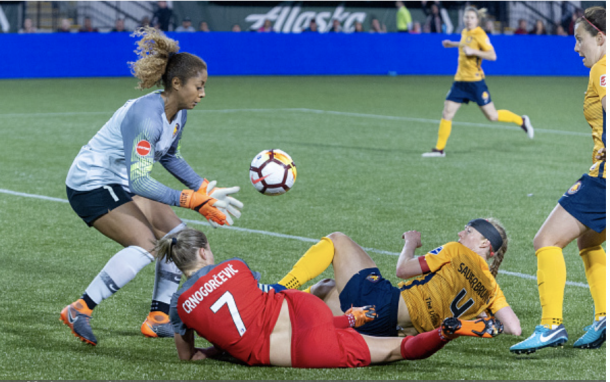 The Utah Royals are new to the National Women's Soccer League this season and currently have a record of 3-2-5. They beat the Sky Blue FC 2-1 in their most recent game despite missing 4 key players to National team duties. Some of these players included starting goalie, Abby Smith, and captain, Becky Sauerbrunn. All players have since returned and will most likely play in the game Saturday. The Royals played the Courage earlier in April of this season at the new Rio Tinto Stadium in Utah. The Royals led for most of the game until Crystal Dunn scored a late goal, tying the game 2-2. In previous games, Utah's offensive line has struggled to create quality chances. Consequently, they have 5 tied games this season. However, the Utah Royals have a very strong defensive line that may help give them leverage over the Courage.
Courage maintains a solid lineup even with replacement players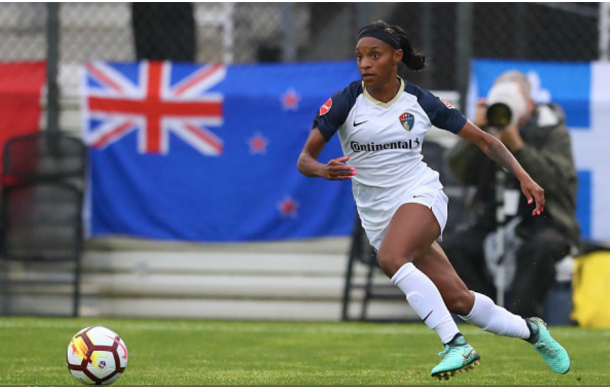 Alternatively, the North Carolina Courage have one year of experience over the Royals and made it to the NWSL championship game last season, ultimately losing to the Portland Thorns. This season, the Courage has a record of 9-0-3. The Courage represents the epitome of athleticism and has recently added Crystal Dunn to their lineup. Dunn's ability to move through all three lines brings consistent speed and skill to the team. Similar to the Royals, the Courage has also had players, such as Dunn, recently return from National Team duties. The Courage has a whopping 5 National Team players who were all missing during their previous game against the Houston Dash. Still, they managed a 1-1 draw after replacement player Frannie Crouse scored a goal in the second half. The Courage's lineup of height and strength in the front line skill, and playmaking in the midfield, and a fierce backline allows them to prevail over their less balanced opponents.
Will Courage keep their streak?
Lastly, the Courage leads the NWSL with 24 goals, 18 assists, and 184 shots. A stark contrast to the Royals, who have 9 goals, 4 assists, and 78 shots. Tune in Saturday at 7 PM ET at go90.com or on the go90 app to watch the Courage battle against the Royals as they attempt to defend their undefeated streak.