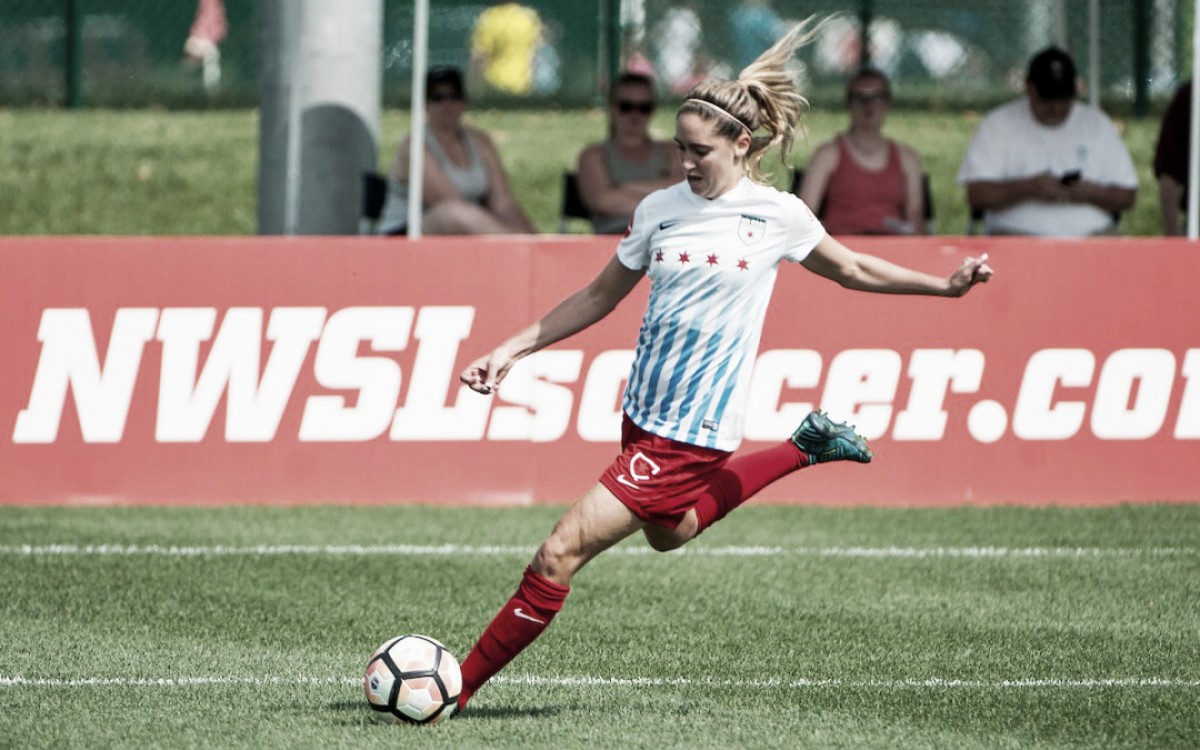 As we head into another weekend of National Women's Soccer League, two teams announced roster moves that they hope will push them further up the table.
Morgan Brian returns to Chicago
After seemingly setting her future in France at the beginning of the year, Morgan Brian is now back in the NWSL and will be wearing the colors of the Chicago Red Stars once again.
Brian was acquired by the Red Stars in August 2017 after a trade with the Houston Dash and made two appearances for Chicago before deciding to join Olympique Lyonnais in January. The midfielder was initially drafted by the Dash in 2015 and made 33 appearances for the club. Injuries and international duty limited Brian's time with Houston but when she was available and fully fit, her quality was there for all to see. Chicago will hope that Brian's injury problems are behind now and she will be ready to bring her skill set into their midfield immediately.
The Spirit waive Proffitt after four appearances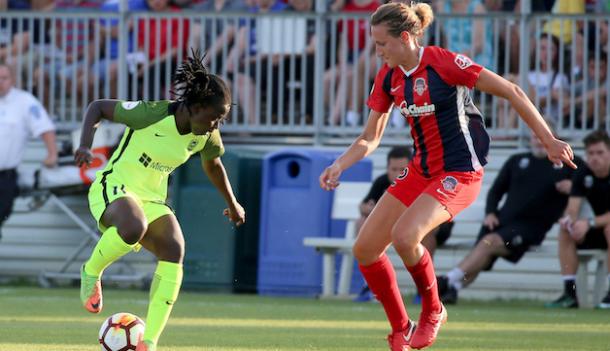 The Washington Spirit were the other team to make some roster moves today as they waived midfielder Morgan Proffitt. Proffitt made only four appearances for the Spirit this season, most recently against Sky Blue FC. This week, Washington was deemed her surplus to requirements and placed her on the waiver wire.
Proffitt first joined the Spirit last year when they claimed her off waivers in August. She then went on to make three appearances for Washington that season. The Chicago Red Stars drafted Proffitt in the 2017 NWSL College Draft but Proffitt could not impress enough to make more than a solitary appearance for the team. Rumors seem to point at Europe being Proffitt's next destination as she seeks more game time but until then, another NWSL team could pick her up off waivers.
Sky Blue are without an assistant coach
The Equalizer's Allison Lee reported tonight that Dave Hodgson has left the assistant head coach position with Sky Blue. Lee states that her sources think disagreements with head coach Denise Reddy led to Hodgson leaving his role and that he had left the role at least a few weeks ago.
Sky Blue's season has been in freefall from the start of the season and this departure will not help matters. Many feel that Reddy is leading the team nowhere and that she should be the next to go if fortunes for the team do not change as soon. As of right now, no official word has come from Sky Blue but this news will not be greeted well by their fans.