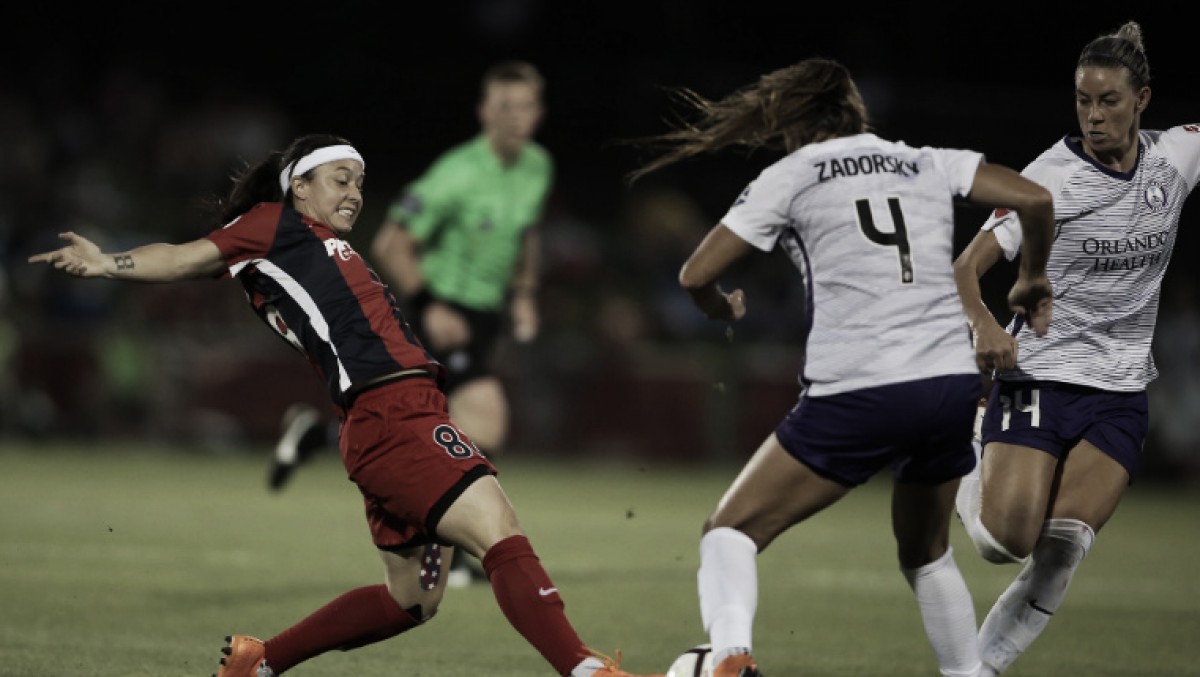 Orlando Pride defender Alanna Kennedy scored the lone goal of the match from inside the midfield circle as the Pride topped the Washington Spirit 1-0 on the road. The Pride (6W-4D-3L) move into second place in the league standings, but they still sit 11 points behind the first place North Carolina Courage (10W-3D-1L). The Spirit (2W-4D-8L) remain in eighth place and well outside of the playoff picture.
Kennedy's goal came in the 11th minute and was entirely unexpected. The two teams traded possession near the midfield circle for about 20 seconds before Kennedy picked off a pass and took the deep shot. Spirit goalkeeper Aubrey Bledsoe, who just won Player of the Week for week 12, was back peddling and could not redirect the ball away from goal. Kennedy has now scored two goals this year. Her first came in a 3-4 loss to the Courage earlier in the season.
Outside of the fluke goal, Washington had the better of the offensive chances. The two teams hung even in possession, but the Spirit outshot the Pride 17-7 in the match. Despite the high shot number, Washingon put just three of those attempts on target and could never sneak one past Pride goalkeeper Ashlyn Harris. Harris earned saves on all three of the on-target attempts.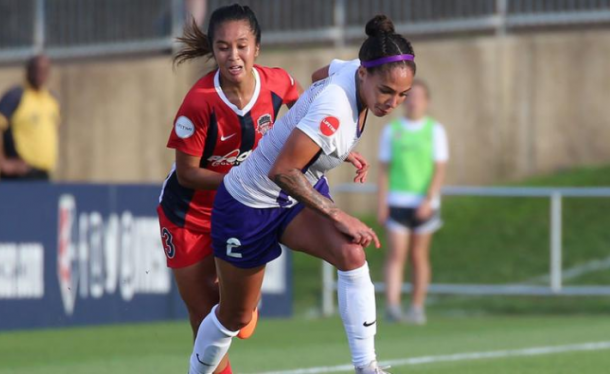 The Spirit have hosted the Pride twice now this season. In the first meeting, it was Washington earning the shutout and victory as they trounced the Pride 2-0. That match ended up being one of the few high points of the season for Washington. Plagued by injuries and lack of cohesion the team has gone on to win just one game since that time.
Orlando travels home to host the Houston Dash in a Wednesday night showdown at Orlando City Stadium before they host the Courage looking for revenge on Saturday afternoon. Orlando beat the Dash 1-0 in their last meeting and fell 3-4 to the Courage earlier this year.
Washington will not play again until Sunday when they will travel to Illinois to challenge the Chicago Red Stars. Washington hosted the Red Stars twice already this season, earning one draw and suffering one defeat.