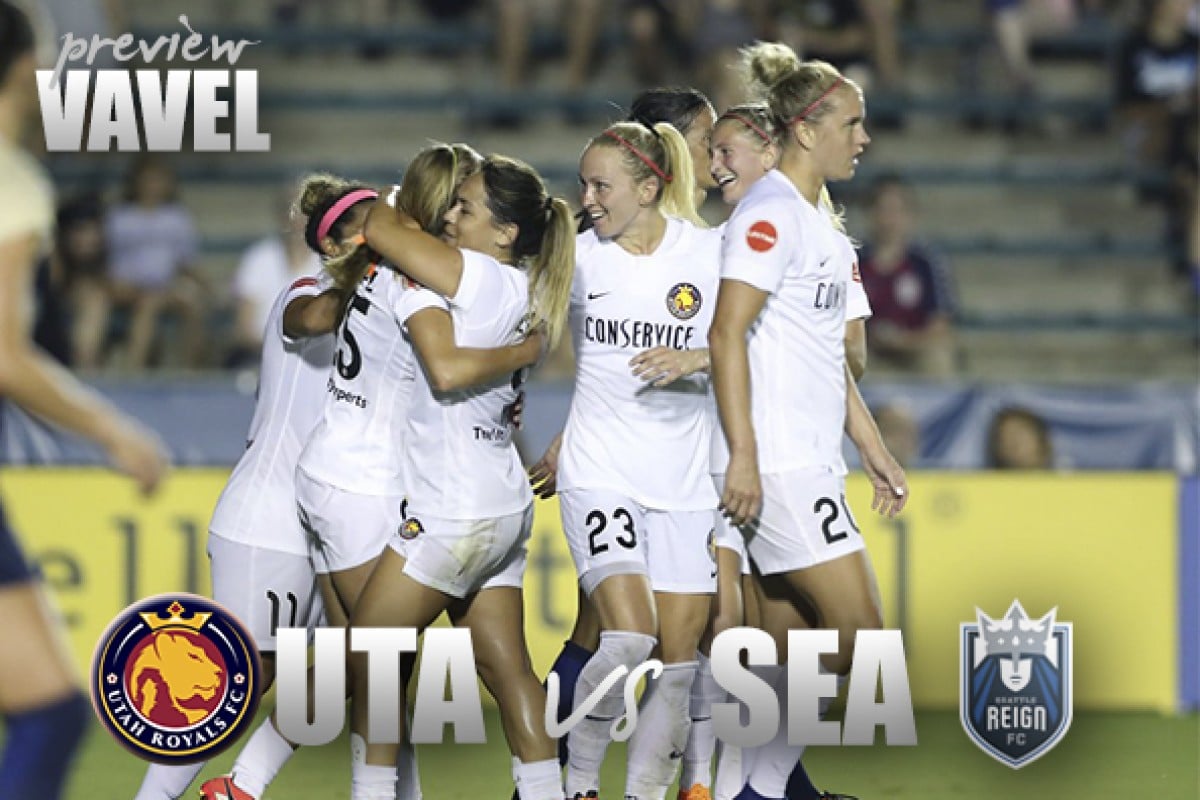 The National Women's Soccer League season is over halfway over and Utah Royals FC and Seattle Reign FC are both locked in a fierce battle to make the playoffs at the end of the season. Last weekend the Royals faced off against the Chicago Red Stars on the road and lost 2-0, while Seattle hosted the North Carolina Courage and suffered a 4-1 defeat. With Seattle sitting tied for third place and Utah just two points behind in sixth place there is a lot riding on this game for both teams.
New pieces for Laura Harvey
There is a trope amongst NWSL fans about how Utah head coach Laura Harvey is always up for a good trade, and she came up big for her team last week. With only 10 goals scored on the season, Utah is ahead of only the winless Sky Blue FC in that category. It was long rumored that Christen Press was interested in joining the team, and it finally happened last week when the three-team trade was announced. While it is unknown exactly how much of Press we will see on Wednesday, the addition of one of the most dynamic strikers in the United States is a huge boon for the struggling Royals. The defense, captained by Becky Sauerbrunn, is already one of the best in the league, so devoting more resources to the offense means that Utah has the firepower to compete with the best teams in the league.
The addition of Press should alleviate some of the pressure felt by Amy Rodriguez, who is still working her way back from nearly two years away from competitive soccer. It should also free up space for midfielders Diana Matheson, Katrina Gorry and Gunnhildur Jonsdottir. If Utah is going to win this midweek game they will need to be more dynamic on offense. The Seattle defense can be broken down, as North Carolina demonstrated on Saturday, but the team will need to use more width than they are accustomed to.
New problems for the new coach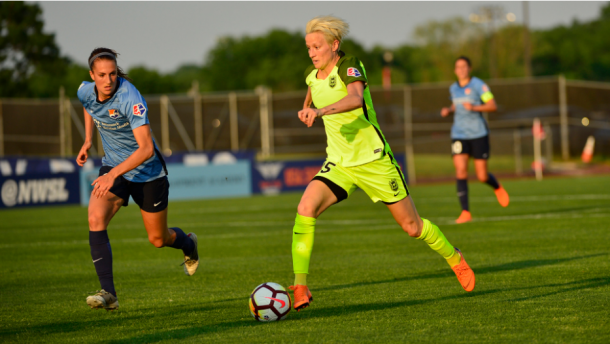 Last season the Reign were one of the most dynamic offensive teams in the league while the defense was lackluster. This season the opposite is true. Seattle's defense has mostly been good, forgiving the four-goal beatdown they suffered last weekend, while the offense has been unable to make anything happen. Before the Courage disaster, the team had gone three games without allowing a goal, but they had also failed to score in their last two matches. Winger Megan Rapinoe is trying to do too much, and that is allowing opposing defenses to key in on her. Normally the Reign would rely on Welsh international Jess Fishlock to pull defenders away, but with her sidelined the offense has stagnated. It is important for new head coach Vlatko Andonovski to find a way to utilize Japanese internationals Rumi Utsugi and Naho Kawasumi as offensive playmakers against a dominant Utah defense. Chicago used width to spread out and disorient the Royals defense, and Seattle will certainly be looking to replicate that gameplan.
How to watch
This game will take place in Sandy, Utah at Rio Tinto Stadium on Wednesday, July 27th at 10:00 pm ET. It will be broadcast on go90.com or the go90 app for American viewers or on the NWSL's website for international viewers.