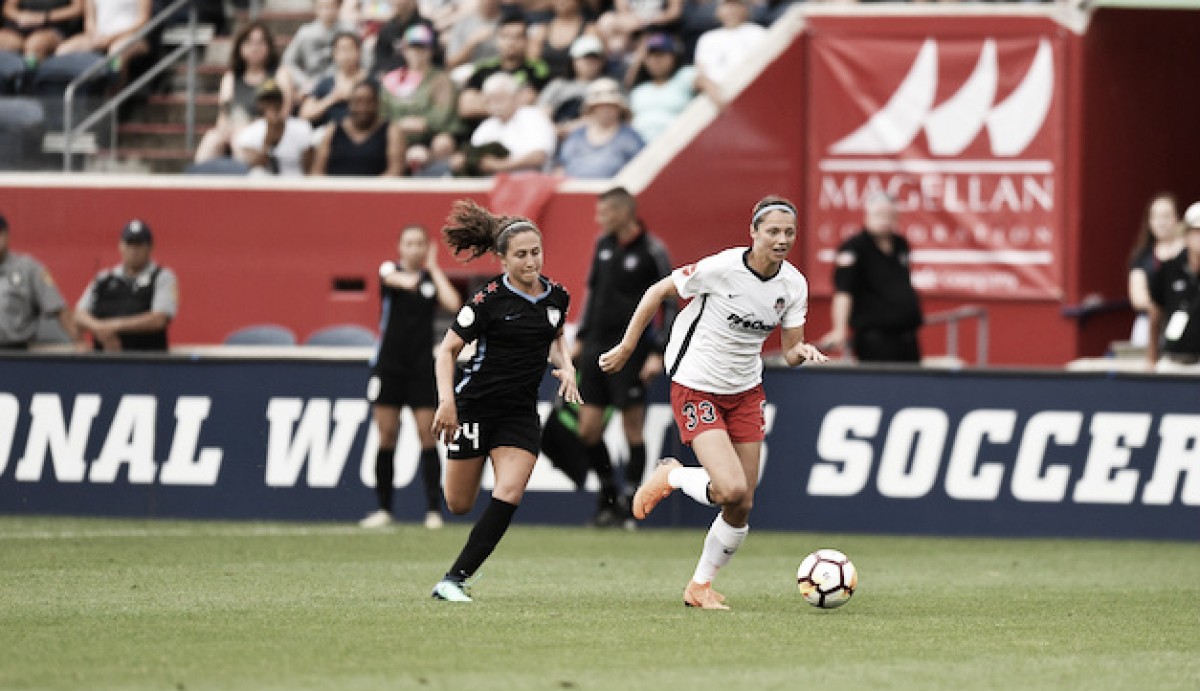 The Chicago Red Stars jumped back into playoff position with a 2-0 win at home against the Washington Spirit. Casey Short opened up scoring in the first half and Yuki Nagasato added the dagger in the second half. Chicago now sits in fourth with 22 points and a 5-3-7 record. The Spirit remain in eighth place with 10 points and a 2-9-4 record.
Spirit struggle to score
The statistics for both sides were even, save for shots on goal. Chicago led in shots 17-15 putting seven on goal as oppose to Washington's two. The Spirit dominated corners, earning 10 to the Red Stars' four and had 17 crosses while Chicago had 19. Possession was split with the home side having 50.1% to the visitors' 49.9%.
Washington had just two shots on goal in the match, both coming in the second half and both coming courtesy of Francisca Ordega. The Spirit were winless in the month of June and have scored just three goals in 10 games, being shut out in eight of them. The Spirit have been missing Mallory Pugh due to a knee injury and have recently welcomed the debut of Rose Lavelle, but both were out against Chicago.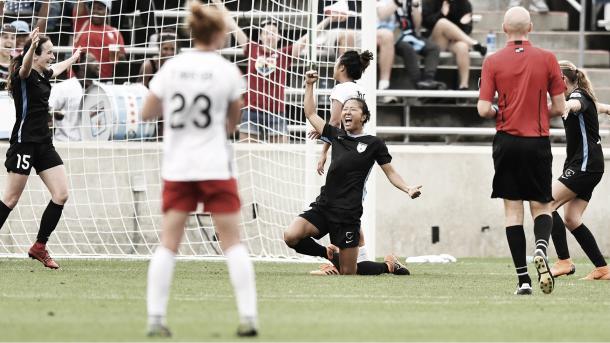 Chicago scores one in each half
The Red Stars opened up scoring in the 34th minute off of a corner kick. Danny Colaprico crossed the ball into the box to Short who headed in, sneaking past a Spirit defender. The goal was Short's first of the season- fourth of her career. The match was also her third since returning from an ankle injury that kept her sidelined for most of 2018. Colaprico's assist was her fourth of the season, leading her team and tied for second in the league.
Chicago doubled the lead in the 60th minute courtesy of Nagasato. Michele Vasconcellos found Sam Kerr in the midfield. Kerr dirbbled up the left flank and crossed the ball into the box where Nagasato had a diving header to send it past goalkeeper Aubrey Bledsoe. The goal is Nagasato's third of the season and Kerr's second assist.
Midfielder Morgan Brian made her 2018 NWSL debut in the 76thminute. Brian was traded to the Red Stars from the Houston Dash in 2017 and made two appearances before signing a contract with Olympique Lyon. She returned to the NWSL and signed with Chicago before the transfer window closed.
The Red Stars will head east to take on the North Carolina Courage in a July 4thmatch before heading to New Jersey to take on Sky Blue FC on July 7. Both matches will kick off at 7:00 p.m. ET and will be streamed on go90. Washington will head south to face the Orlando Pride for their third meeting of the season on July 7. That match will be airing on ESPNNews and kickoff at 7:30 p.m. ET.