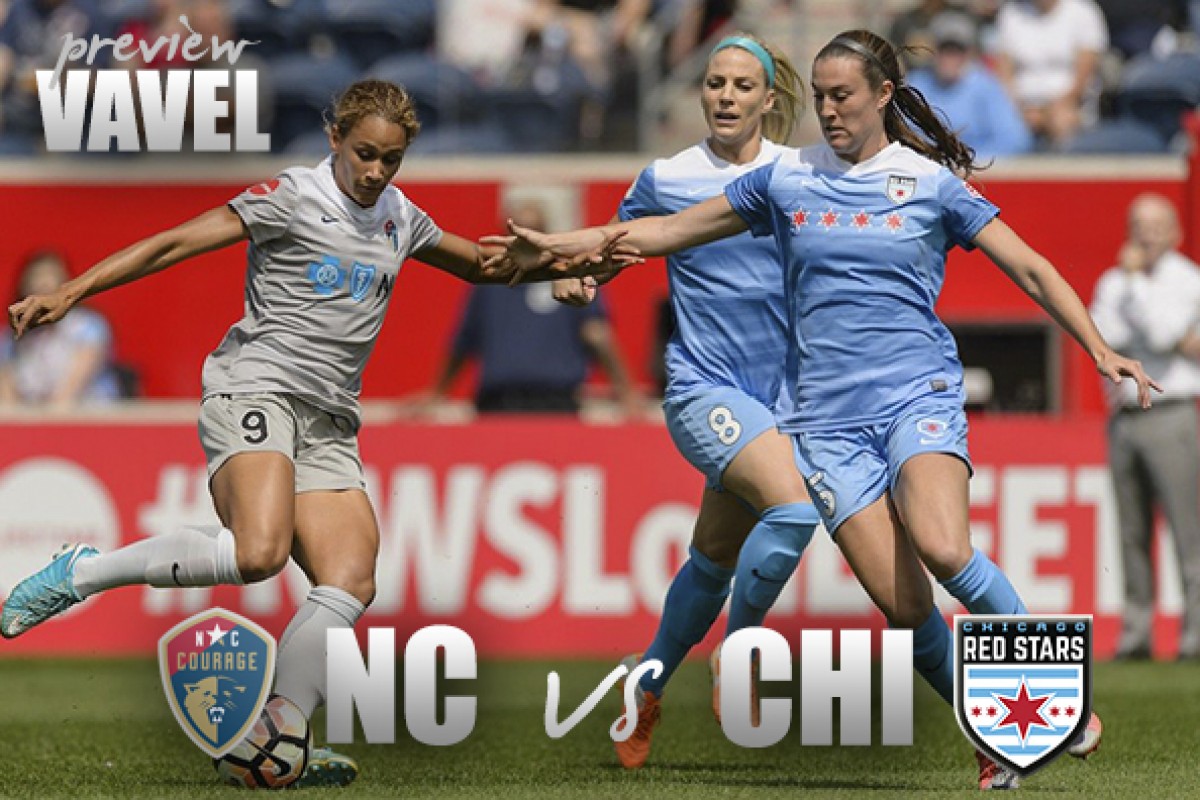 The Chicago Red Stars will make a visit to Cary, North Carolina to take on the league-leading North Carolina Courage. Both teams come off of wins, as well as short weeks, with North Carolina beating the Orlando Pride, in Orlando, 3-0 on Saturday, and Chicago defeating the Washington Spirit at home on Sunday, 2-0. Both teams come into this game in good form with both only having one loss in their last five games. This game is also slightly unique in the fact that it is the only mid-week game this week, with other teams playing their games on the weekend. Another thing to keep in mind is that North Carolina do not have a game on the weekend, whereas Chicago does. Chicago has to travel to New Jersey to take on Sky Blue FC when this game is done, as opposed to the Courage, who don't play until next Wednesday, at home to Washington.
A crucial win standings-wise for Chicago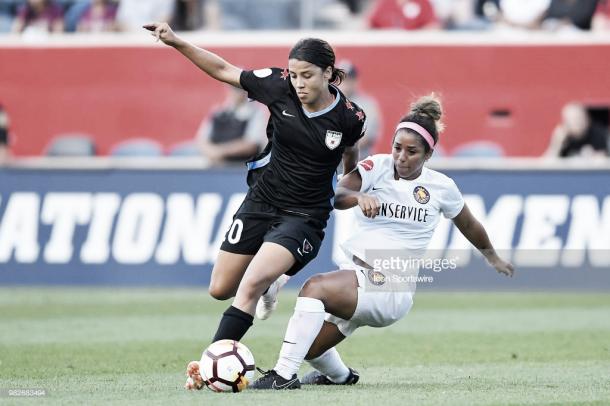 A win here for Chicago is is crucial and be absolutely huge for them. Not only could it be the team's signature win of the season going on the road and beating the best team in the league, but it could spell problems for them if they don't win. Chicago are currently in the middle of one of the tightest playoff races in league history. Second place Seattle Reign, sitting at 23 points, and sixth place Portland Thorns, at 20 points, are currently separated by three points, with Chicago smack-dab in the middle in fourth place with 22 points. The big thing here that could really start to cause some separation in this group is the fact that not all teams have played the exact same amount of games. Seattle and fifth placed Utah Royals, have both only played 14 games, whereas Orlando, Chicago, and Portland have played 15. This upcoming game for Chicago will be their 16th, and if they were to lose, and the teams around them are able to pick up points in their games-in-hand, this will see Chicago fall down the table, and potentially, out of playoff contention. Getting a win, or even a draw, is very important to Chicago's playoff chances come the end of the season.
Injury Report:
OUT: Stephanie McCaffrey (illness)
North Carolina keep powering on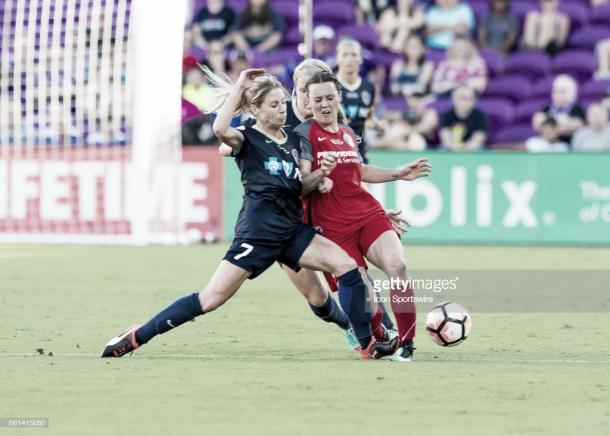 Many within the NWSL were curious as to exactly how North Carolina would respond and rebound after suffering their first loss of the season back on June 16 at home to the Utah Royals. Would this see them come back down to earth and play at a more human level, or would they just brush it off and just keep on plowing on and kicking every team's butt in the process? The answer was the latter, and then some. They've bounced back spectacularly with two of the more impressive wins that a team can get. First beating a very talented Seattle Reign team, away from home and having to travel cross-country in the process, 4-1. Then they went on and beat Orlando, also on the road and also having to travel cross-country, 3-0. That loss to Utah, which I'm sure quite a few North Carolina fans thought might be the beginning of the end of this all-dominant run that North Carolina went on, seems to have done the opposite and given them a kick up the backside and maybe even spurred them on for the rest of the season. The Courage are currently on pace to beat Seattle's 24 game regular season points record of 54. North Carolina are currently on pace to end the season with 58. This would be a huge accomplishment as many consider that 2014 Seattle team the best in NWSL history and one of the best in professional American women's soccer history.
Injury Report:
OUT: Liz Eddy (left quadriceps strain - D45), Julie King (left ankle repair)
QUESTIONABLE: Abby Dahlkemper (right knee pain), Jaelene Hinkle (left quad strain), Samantha Mewis (right knee pain), Katelyn Rowland (right hip strain)
It will be very interesting to see how Chicago lines up for this game. Does Chicago go with their strongest lineup here, or do they do that on the weekend when they have a more winnable game against Sky Blue? If they do choose to save a few starters and are able to get a result on Wednesday, and then beat Sky Blue, that will be a huge boost to their playoff hopes. However, I think that North Carolina just has too much right now, they're playing too well. That combined with the fact they don't have to play on the weekend, makes me think they'll be the ones who come out on top in this one.
The North Carolina Courage play the Chicago Red Stars on Wednesday night July 4, at 7:00 PM EST. The game can be streamed at go90.com, or on the go90 app.