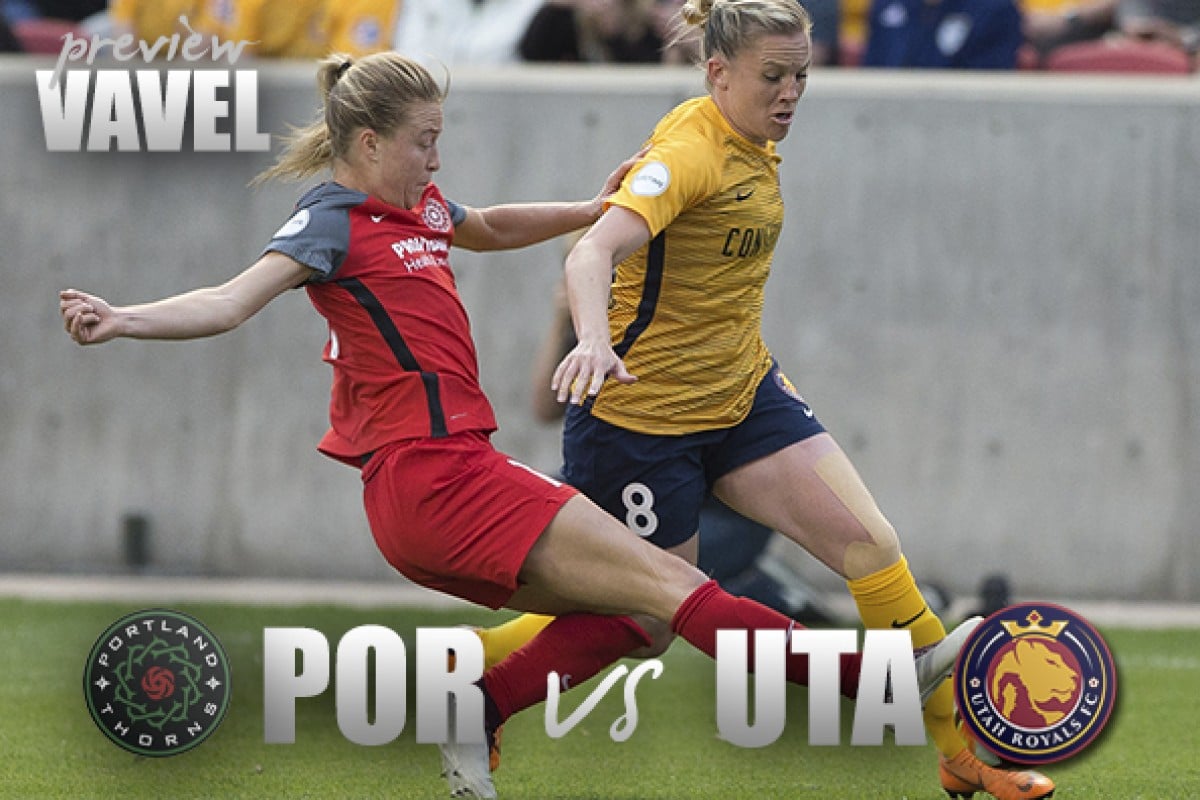 As the NWSL enters it's second half, we're just about figuring out every team's standing in the league table. These two teams, the Utah Royals, and the Portland Thorns currently sit in fifth and sixth respectively. This puts both teams out of the playoff spots, but by a very small amount. Utah are only one point behind the fourth placed Chicago Red Stars, while having two games in hand as well. Portland meanwhile, are two points behind with one game in hand on Chicago. The result of this game will have pretty major repercussions, good and bad, in regards to making the playoffs for both teams.
Portland still looking for consistency at home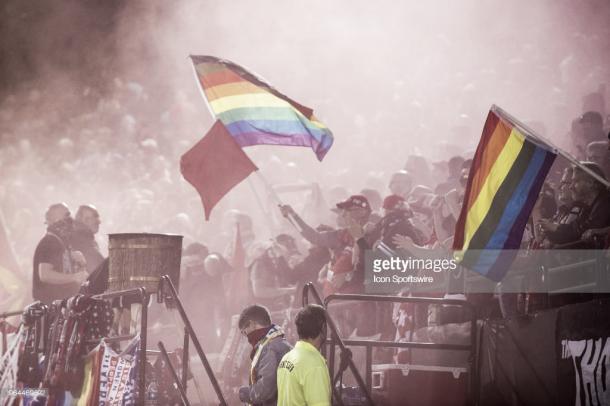 The Portland Thorns have not had the same excellent form at home as they did last season, at all. The Thorns only lost one time all of last season at home. This year, they've already lost three times at home, and have also drawn at home with the two teams at the bottom of the table, Washington Spirit and Sky Blue FC. If they had won the two games they drew, and drew the games they lost, they'd currently have 27 points and be relatively comfortable in second place. This average, and verging on poor, home form has meant that if they don't have a strong end to the season, they might just miss the playoffs.
Portland however will be shorthanded in this game as they will miss Andressinha due to injury, Katherine Reynolds with an excused absense, and Meghan Klingenberg due to a retroactive one game suspension which was given after her kick out at Seattle Reign midfielder Allie Long in the Thorns' 1-0 loss to the Reign last Saturday. This means that both of Portland's first choice fullbacks, Reynolds and Klingenberg will be missing for a very crucial match that has serious playoff implications. potential replacements for the two could be Ellie Carpenter, Mallory Weber, Hayley Raso, and Midge Purce.
INJURY REPORT
OUT: Andressinha (right ankle sprain), Caitlin Foord (right lis franc repair), Meg Morris (left hip pain - SEI), Katherine Reynolds (excused absense)
SUSPENDED: Meghan Klingenberg
Utah looks for breakout game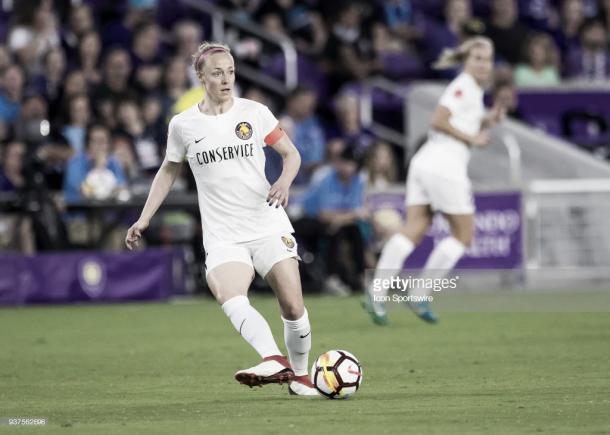 While Utah has had a solid "first" season, they haven't able to really have a game where you look at them as a serious threat. While you could argue that that type of game came last Saturday against Sky Blue, they definitely left a little bit on the table for that game when they maybe should have had one or two more goals. The main problem with Utah seems to be goal-scoring. They have currently conceded the fewest goals this season at 11, but have only scored 13, which is the second fewest, and the fewest among the teams outside of the bottom two. That is a scoring rate of less than a goal scored a game, which is something that needs to improve if they want to make the playoffs, let alone win a playoff game. The acquisition of Christen Press should definitely help, as well as the potential NWSL breakout from Katie Stengel that we have been waiting for. This game is a very important one for Utah, if they can get this win on the road, this will not only leave them potentially in second place at the end of the weekend if a few other results go their way, but it will also leave Portland a little more detached from the pack pushing for the playoffs.
INJURY REPORT:
OUT: Alex Arlitt (left knee strain - SEI), Makenzy Doniak (left knee ACL tear - SEI), Mandy Laddish (right hip contusion - SEI), Kelley O'Hara (right hamstring strain)
This is a very close game to call. Utah's improved attack and solid defense combined with Portland's not so great form at home, and that they're missing quite a few of their starters, means that the potential for a Utah win is pretty high. However, Portland has the depth to cope with those losses better than most, and Providence Park is still the hardest place to play for an away team, so it won't be easy at all for Utah. That being said, I do think the Royals have the tools to get it done and I think they'll be able to get the win in this one over Portland.
The Portland Thorns host the Utah Royals this Friday, July 6, at 11:00 PM EST. The match can be streamed on go90.com as well as the go90 app.