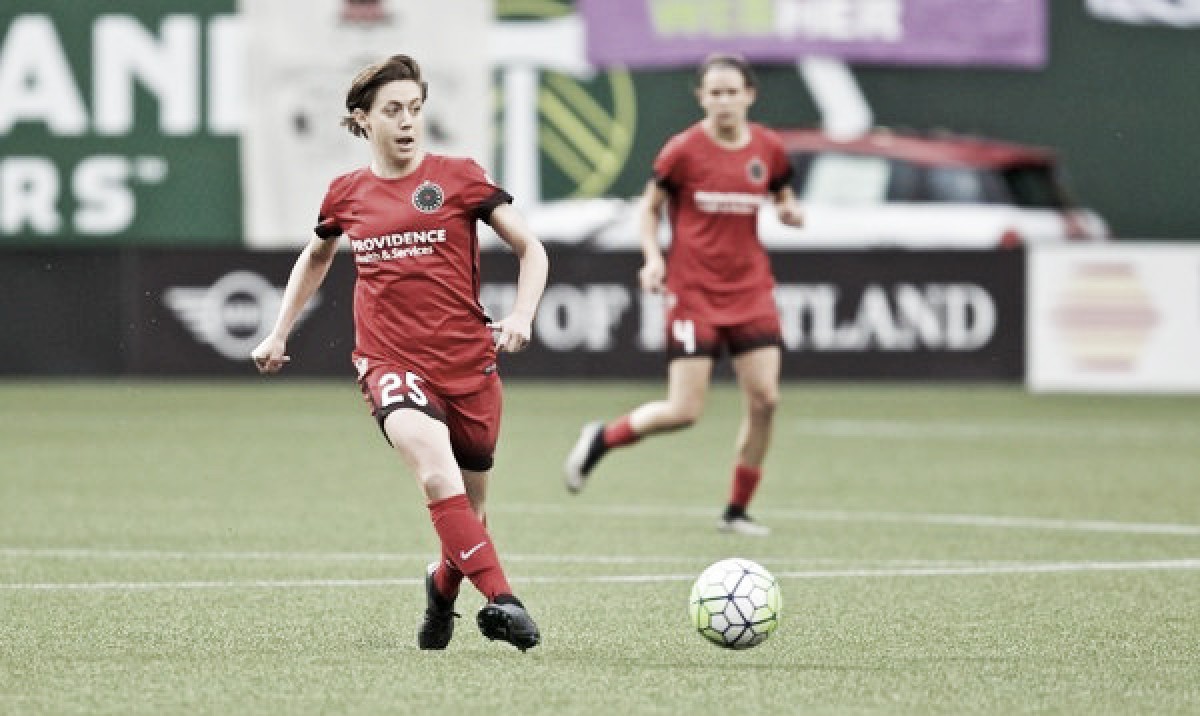 The National Women's Soccer League announced on Thursday that they had decided to suspend Meghan Klingenberg for one game and fined for an undisclosed amount due to the nature and intent of a foul she committed against Allie Long last weekend.
The foul occurred during the match between Seattle Reign FC and Portland Thorns FC where the Reign came out as one-nil winners against their southern rivals.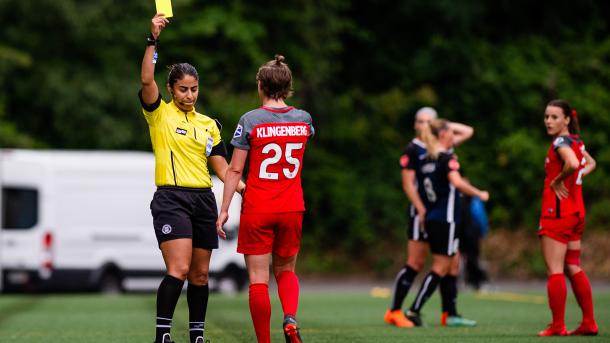 The league felt it necessary to take further action against Klingenberg
The 13th minute foul committed by Klingenberg had not been spotted by the referee at the time, Christina Unkel, the NWSL decided that further action had to be taken due to the nature of the foul. In a statement released by the NWSL about their decision, the league took this course of action as they deemed Klingenberg's offense as "violent conduct that was determined to be a major game misconduct".
Klingenberg took to her Twitter account to react to the NWSL's decision and stated her regret about the incident. The Thorns defender claimed that the incident was not an indicator of the type of player she is and that she has apologized to Long personally. The US international then ended her statement by committing to "be better" on the field. Klingenberg will miss the Thorns next match against Utah Royals FC this weekend as a result of her suspension.
The NWSL's consistency on retrospective bans leaves many frustrated
Meghan Klingenberg deserved to be suspended for her violent conduct during the match against Seattle and some may say the punishment should have been longer due to the nature of the foul.
However, those who watch the league week-in and week-out have been unimpressed with how the league dispenses retrospective punishment to players. Many incidents have happened this season that the NWSL should have addressed retrospectively but decided to not do so and it has caused no small amount of frustration amongst fans. If the league wants to dispense action after matches, they should be willing to review all matches every week and hand out suspensions fairly throughout the league. If they pick and choose who they retrospectively punish, many fans will feel that their team will be targeted and the disciplinary committee on the league will be seen as inconsistent. One hopes that this marks the beginning of more consistency across the board by the NWSL when it comes to retrospective action.