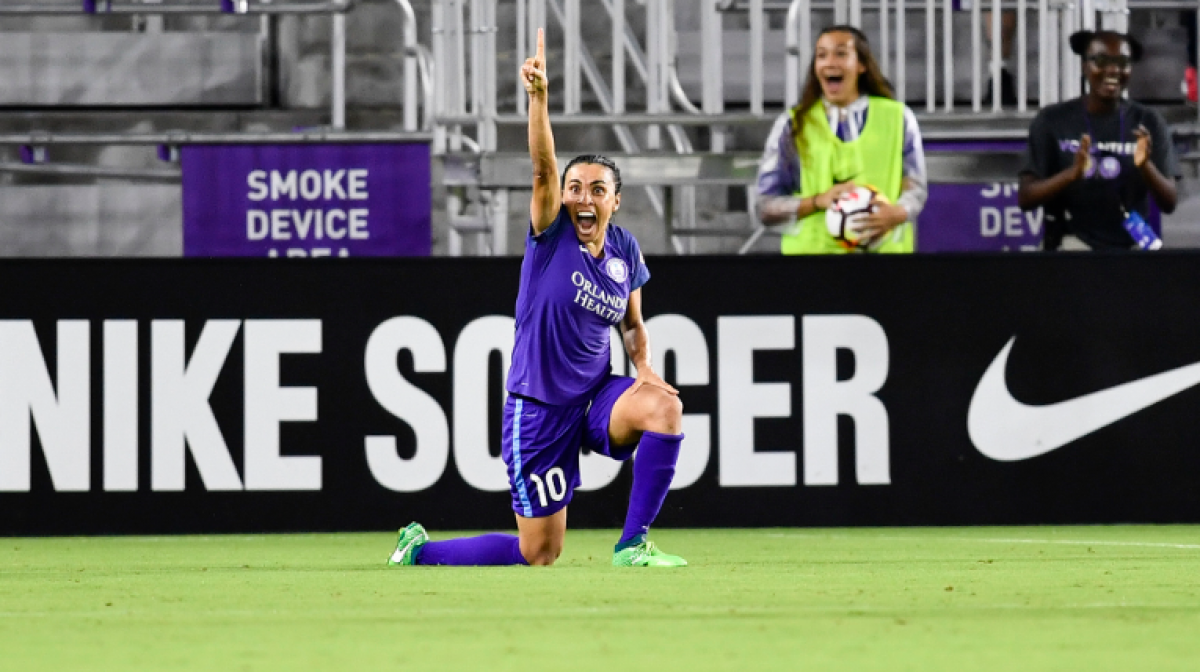 Marta scored a goal in the 86th minute to give the Orlando Pride a 2-1 edge over the Washington Spirit on Saturday night. The win pushed Orlando (7W-4D-5L) back into third-place in the National Women's Soccer League standings. The Spirit (2W-4D-10L) have now lost three straight matches and are near the back of the pack in eighth place on the league table.
After a dominating opening fifteen minutes from the Pride, it was Washington that would score first against the run of play. Spirit goalkeeper Aubrey Bledsoe made a few excellent saves early in the match to keep Orlando off the scoreboard, and she was rewarded by her team on the other end of the field. Defender Whitney Church took a corner kick that found the head of Ashley Hatch. Her header beat Orlando goalkeeper Ashlyn Harris and gave Washington their first goal in over five matches.
With the first half coming to an end, Washington briefly let down their guard in stoppage time and allowed an equalizing goal. Orlando forward Sydney Leroux dribbled the ball to the end line, cut it back against the defending Church, easily found space, and slotted the ball into the near post just past the knee of Bledsoe. It was Leroux's fifth goal of the season, and it gave Orlando a boost going into the locker room at halftime.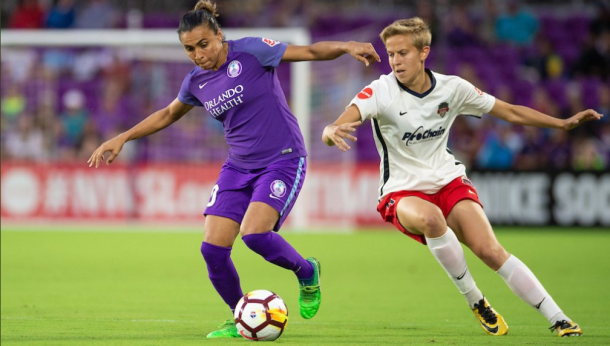 All second half it looked like Orlando was on the cusp of taking the lead, but as time ticked away toward the end of the game it seemed like they might be destined to split points. Both teams had been denied by the woodwork in the second half. Then, disaster struck for Washington. Church passed the ball right to the feet of Leroux while her team was expecting a long clearance. Leroux sent the ball to Marta who drove Church all the way down the field. She patiently shifted from her left foot to her right, then back to her left where she sent an unbelievable shot off the crossbar and down into the goal.
Washington forward Francisca Ordega suffered a head injury in the 10th minute and left the match.
The Pride and Spirit will both play again on Wednesday night. Orlando will travel to face the Houston Dash while Washington will visit the North Carolina Courage.