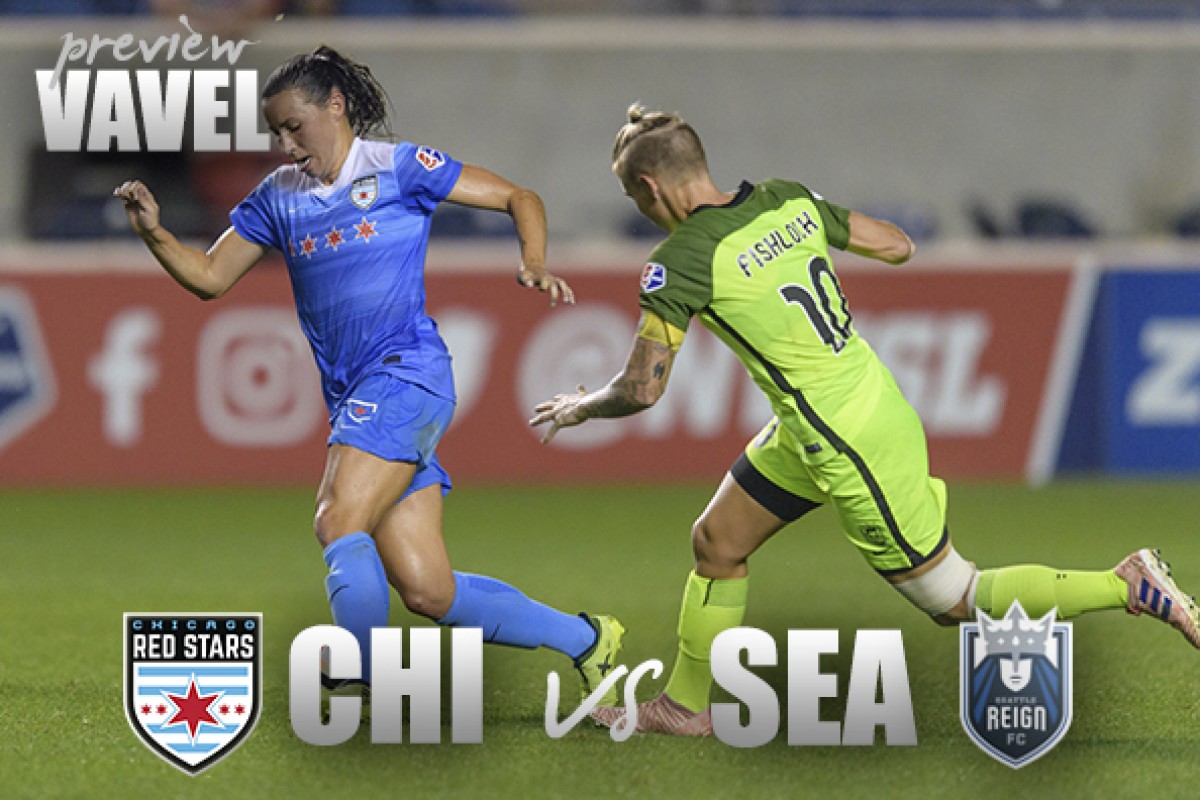 The Chicago Red Stars are hosting Seattle Reign FC on Saturday night with a lot riding on this game for both teams. The Red Stars (6W-7D-4L) have been playing very well since trading away Sofia Huerta, Taylor Comeau, and Samantha Johnson. They will be looking for their fourth win in five matches, and they will pull within one point of second place if they beat Seattle. For their part, the Reign are seeking their fourth consecutive win. The winning streak has pushed them up the standings into a safe second-place position. No other game this weekend has more playoff stakes.
Chicago's offense on a roll
The Red Stars have scored 13 goals in their last seven matches with four wins, one draw, and two losses during that stint. Striker Sam Kerr has led the charge, scoring a hat trick against Sky Blue FC and pulling ahead in the race for the 2018 Golden Boot award. Kerr has scored eight goals in 12 games this season.
Over the last few matches, Chicago has made a more concerted effort to feed the ball to Kerr over the top early in the match. This helps them pin the back line of their opponents away from the midfield line, which, in turn, provides more space for the strong Chicago midfielders to do their work. Even in their loss to the North Carolina Courage, Kerr was a danger early in the match and it changed the way the Courage defenders played. If Seattle wants to slow down Kerr they will need to use two central defenders to box her while allowing the wingbacks to get wide and high to challenge the Chicago midfield.
The Chicago defense has been up and down this season. They have been better lately after moving Julie Ertz from the midfield to central defender. One concern in making this move was that it would limit the Chicago offense, but that has not been the case.
Seattle, the defensive powerhouse
No team in the league has been better at preventing opponent goals than Seattle. Despite giving up four goals in their match against the Courage, Seattle has allowed just 13 goals in 16 games this season. They are one of just three teams allowing fewer than one goal per game. The Seattle defense isn't flashy, but goalkeepers Michelle Betos and Lydia Williams have been consistent between the pipes, and the rest of the back line has been adept at preventing good scoring opportunities from their opponents. In the last match against Utah Royals FC, the Seattle defense allowed zero shots on goal.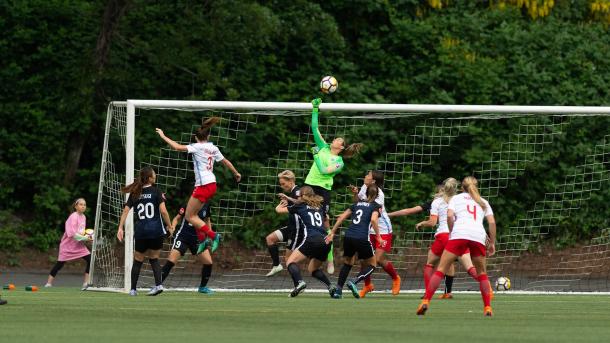 The offense, conversely, has been just barely good enough to win games, but sometimes that's all you need. Seattle has been shut out four times in the last ten matches, but they have scored more than one goal only twice during that same stretch. That is not a streak that would generate many points for most teams, but Seattle had four wins, four draws and just two losses. All four of the draws finished 0-0. The best offensive weapon on Seattle is striker Megan Rapinoe. Rapinoe is tied for second in the league with seven goals on the season. Seattle will have a tough time breaking down the strong Chicago defense, but they have become experts at getting 1-0 wins lately.
How to watch
This game will be broadcast at 8:00 pm ET from Toyota Park in Bridgeville, IL. It will be shown on the go90 app and go90.com in the United States, and it will be shown on nwslsoccer.com website internationally.