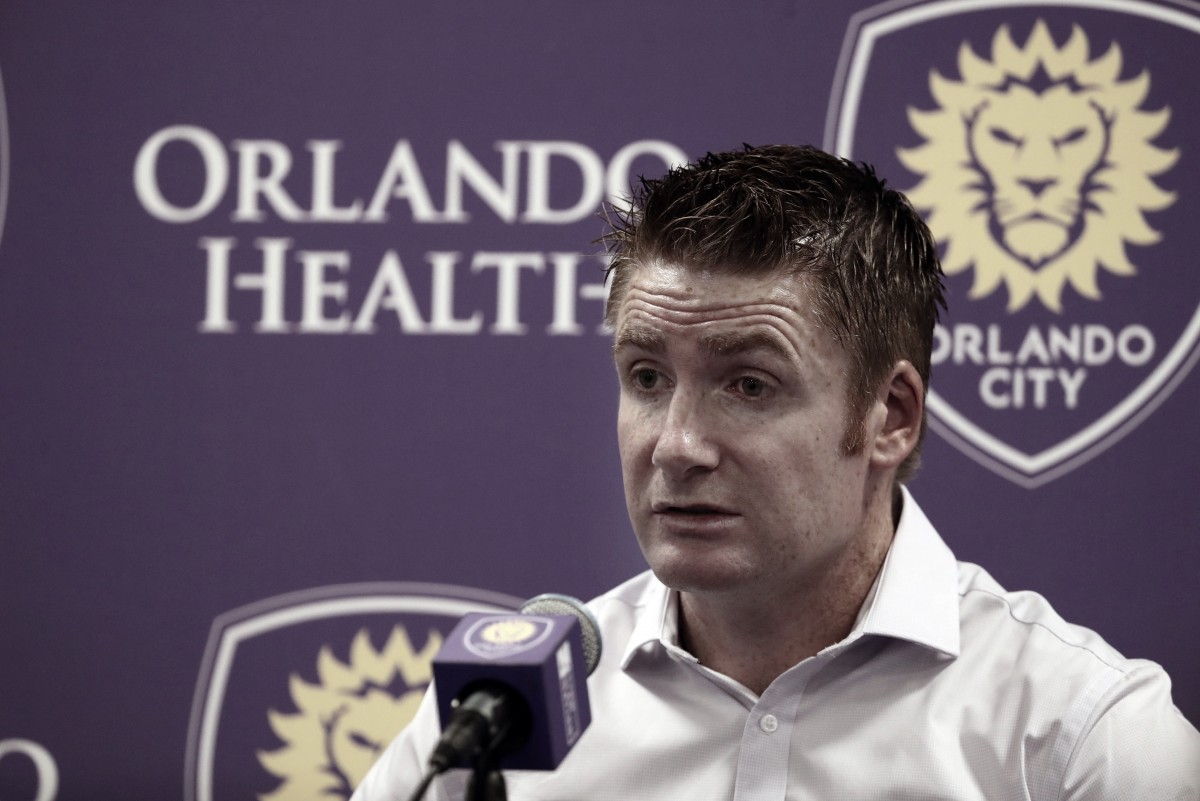 Orlando City took all three points from Toronto FC on Saturday night with a 2-1 win over the reigning champs. This Orlando side brought a new flair to the game that had not been seen from the team before.
The new man at the helm, James O'Connor, was mostly pleased with this style post-match: "The most beneficial thing tonight was the win. I think definitely that was something that was really important. I think with the style, there were some lovely passages that we can be pleased with but I think there are areas that we all want to be better at. But there is a hunger and a desire from the players to want to play and I do think there were some great passages, and some good chance creation, which was pleasing."
A standout performance, including a goal, came from center back Chris Schuler who spoke on the command over the backline in the win: "With guys in and out of the backline, consistency is always an important factor and we have been working through it this week in practice so we have seen incremental gains. So things are going up for sure."
Schuler's comments should bring some solace to Orlando fans worried about backline woes, the Lions have had the leakiest defense in the league this season, which has been spurred on by injury woes to starting center backs. But now with more depth and supposed "gains" with consistency things could start to look up for this Orlando defense.
Another great performance came from Earl Edwards Jr. who was a shock start for the game as long-term #1, Joe Bendik was benched. Edwards spoke on a part of his game that he always had: "I think that [distribution through long throws] is part of my game. People who have watched OCB games and seen me play in the past know it is something I have done for a very long time. But I am glad I can apply it to the first team and help us get a win."
Edwards has long been a backup keeper in Orlando often only playing US Open Cup matches but he has always had strong support due to his ability that has been shown off, especially for OCB last year. The fans of the club have given him the nickname "The Landlord" and MLS fans might be seeing a lot more from him after last night's performance.