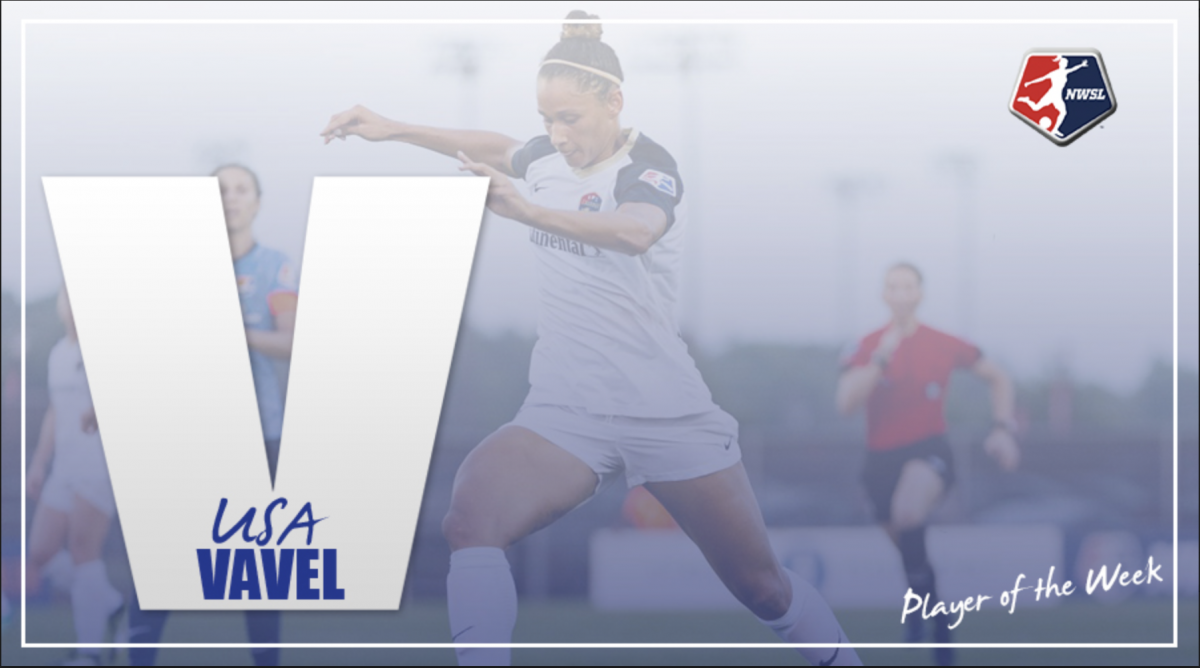 After scoring an impressive hat-trick in the North Carolina Courage's 4-1 victory over the Sky Blue, Lynn Williams was voted NWSL's player of the week. In addition to her hat trick, the forward had 21 shots, 8 shots on goal, and created 2 chances throughout the Courage's last two games. Although she may seem unstoppable now, Williams had a difficult start to her soccer career. The California native broke a growth plate in her foot and underwent three surgeries all while still in high school. William's current fierceness on the field likely stems from her past ability to play through the pain. The 25-year-old attended Pepperdine college in Malibu, California where she began as a starter her Freshman year. Throughout her four years of college, she had 78 appearances and achieved 39 goals, 24 assists, and 398 shots. In 2015, Williams was drafted 6th overall to the Western New York Flash and moved to North Carolina to continue with the club in 2017. In 2016, she received the NWSL Golden Boot, the NWSL Most Valuable Player, and NWSL Best XI First Team.
Williams keeps the Courage on top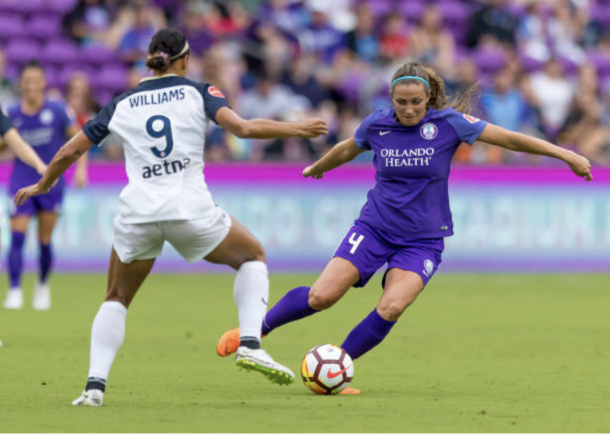 In 2017, Williams was added to the USWNT roster after Alex Morgan suffered a hamstring injury. The 25-year old has played on and off with the Women's national team over the last two years, giving her a total 16 caps and 4 goals for the National Team. Williams is a clear attacker but often relies on her speed alone to outrun opponents. In comparison to her teammates, Williams is tall at 5'7. Her height allows her to reach headers first from inside the box. Additionally, her endurance and long strides add to her athleticism and give her an edge over other players. Williams also has a good foot which allows her to artistically place the ball around the goalie. The forward's scoring ability helps the Courage to stay on top even in moments of struggle. In the Courage's last game against the Sky Blue, Abby Erceg scored the first goal in the 15th minute off of a corner kick. After returning for the second half, Lynn Williams seized control of the game and scored an impressive three goals in the 56th, 72nd, and 89th minute. The forward's goals in the Courage's 4-0 win against the Sky Blue gave the Courage a total of 45 points and allowed them to clinch a spot in the NWSL playoffs.
The NWSL Player of the Week is selected each week of the regular season by the NWSL Media Association, a collection of writers that cover the league on a consistent basis.
Past NWSL Players of the Week:
Week 1: Megan Rapinoe
Week 2: Mal Pugh
Week 3: McCall Zerboni
Week 4: Sofia Huerta
Week 5: Zerboni
Week 6: Alyssa Naeher
Week 7: Megan Rapinoe
Week 8: Crystal Dunn
Week 9: Rachel Daly
Week 10: Yuki Nagasato
Week 11/12: Aubrey Bledsoe
Week 13: Crystal Dunn
Week 14: Adrianna Franch
Week 15: Sam Kerr