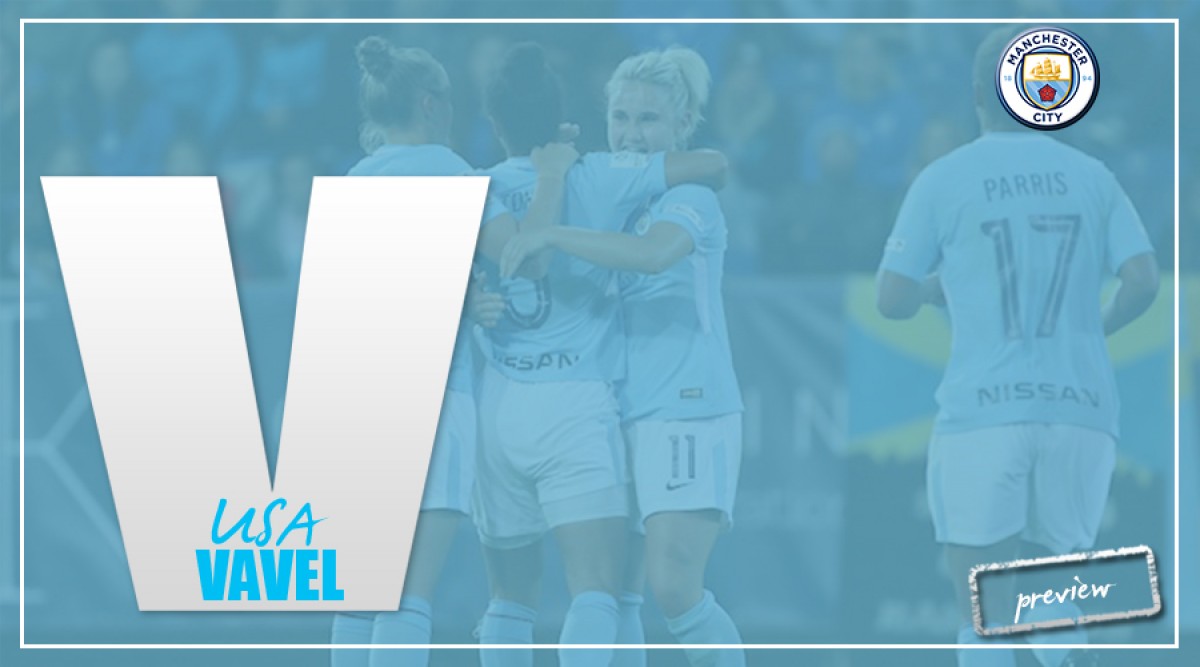 As women's soccer gears up for the inaugural Women's International Champions Cup, VAVEL USA takes a look at the FA Women's Super League representatives, Manchester City W.F.C.
Nadia Nadim makes her return to the US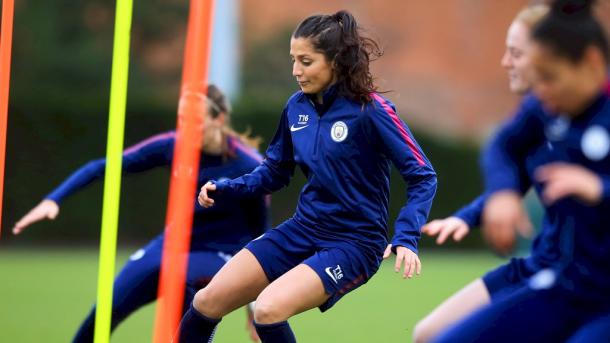 After spending three seasons in the National Women's Soccer League, Danish international Nadia Nadim makes her first return back to the United States after her move to Manchester. Nadim will be familiar to most who follow not only the NWSL but women's soccer as well as her productivity both in the NWSL and abroad has shown her to be one of the more prolific strikers in the game right now.
During her time in the NWSL, Nadim scored 28 goals in 68 appearances with Sky Blue FC and Portland Thorns FC. During her time with the Thorns, Nadim won the NWSL Shield but could not help her team win the NWSL Championship in her final season there. Now with City, Nadim has scored four goals in 12 appearances and was part of the FA Women's Cup winning team last season. Although Nadim and the rest of her teammates will be in pre-season, the Danish striker will no doubt want to make a mark during the ICC this year.
City boast some of the best forwards the English game has to offer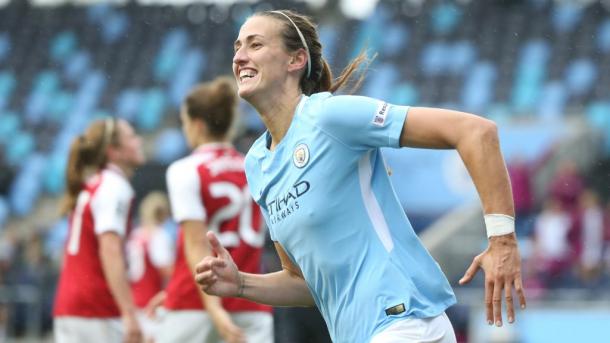 Manchester City have talent all over the field in their team but in attack is where they really can hurt their opponents. Nikita Parris, Tessa Wullaert, Caroline Weir and Pauline Bremer can cause any team problems on their day and they take some stopping in order to keep a clean sheet against them.
Ably backed by a midfield that, although has lost Izzy Christiansen, still has the likes of Jill Scott setting the tempo and the likes of Scott will want to make an impression during this inaugural competition. Lastly, the experience of Steph Houghton and Karen Bardsley make City's defense one of the staunchest in the FA WSL and they will also look to keep things tight at the back against the likes of Paris Saint-Germain and Olympique Lyonnais.
Manchester City will play both Division 1 Féminine teams, PSG first in an exhibition match and then OL in the ICC proper in order to make the ICC Final on July 29th. City's first match will be on July 24th against PSG in Portland, Oregon and their next match will be against OL on July 26th in Miami, Florida.