When the rumors started, no one expected the price tag that FC Bayern Munich would be willing to pay Vancouver Whitecaps FC but here we are, four days later, looking at the biggest transfer fee in Major League Soccer which sees Alphonso Davies leave his current team for the Bundesliga.
The fee, with additional compensation, could reach up to $22 million dollars, making Davies the largest transfer in history and a sign of how highly rated the 17-year old is by Bayern. Davies will remain a Whitecaps player until January 1, 2019 and will then move to Munich on a four year contract.
Bayern see a bright future for Davies
Speaking to the club's official website after Davis had passed his medical, Sporting Director Hasan Salihamidzic stated that Davies is "a very big talent" and offers a "lot of promise for the future" at his age. Salihamidzic also stated that many clubs were after the Canadian youngster but he had decided to come to Bayern which Salihamidzic was "delighted" about.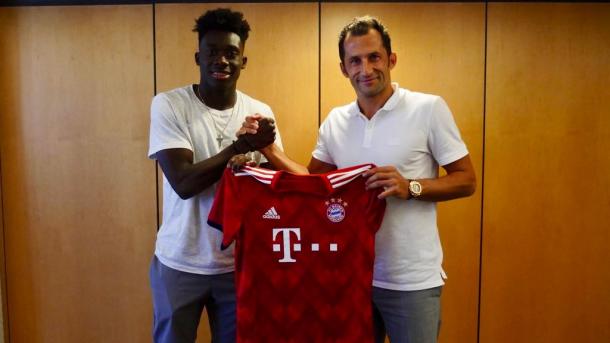 Davies himself also said a few words to the website as well, stating that he was "very happy" about his transfer as he had always "dreamed about this moment" as a child and now the dream had "come true". The 17-year old was ken to point out that the "hard work" was not done yet for himself and that he had to "give everything to make the most of this opportunity."
Davies rise has been close to meteoric
Before joining the Whitecaps residency program in 2015, Davies played his youth soccer in Edmonton. Once he joined the Whitecaps, his talent was there for all to see and he rose up quickly through the Whitecaps youth sides and into the first team within three years. After making his first team debut in 2016 under head coach Carl Robinson, Davies has gone on to score seven goals and pick up 11 assists in 68 appearances for the Whitecaps.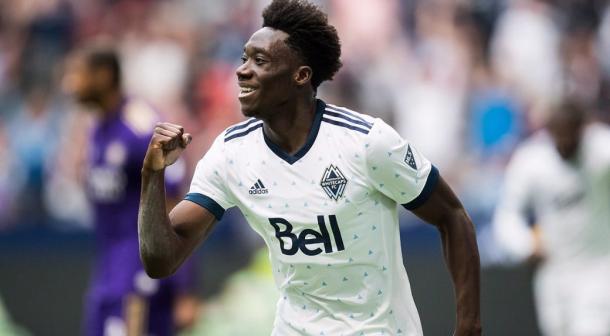 His rise within the Canadian national team has been just as impressive as his club form. To date, Davies has three goals in six appearances for the men's national team after earning his first cap in 2017. During the 2017 CONCACAF Gold Cup, Davies earned the Golden Boot at the age of 16 as he led the scoring charts at the tournament. Clearly, Davies has been on an astronomical rise since he first arrived at the Whitecaps facilities and his rise to fame may become even more fast-tracked now with the quality Bayern Munich can provide to its players.
Quotes via FCBayern.com