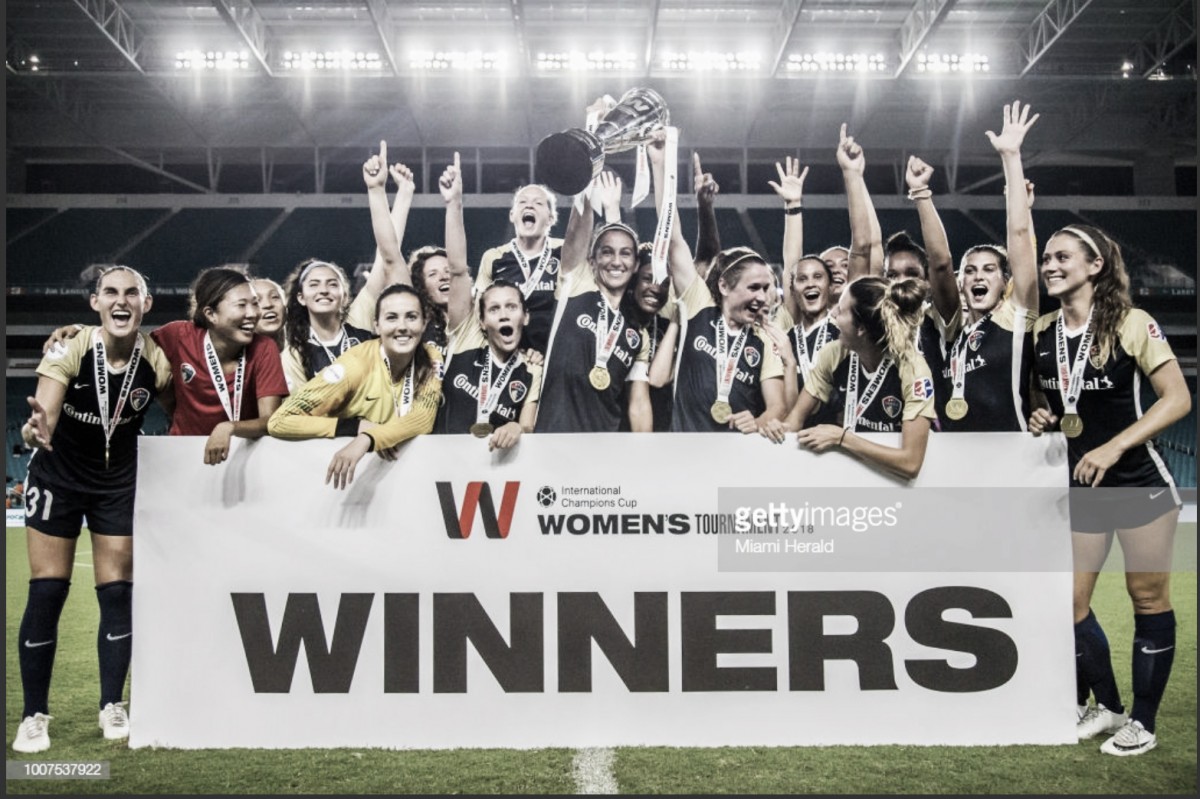 The North Carolina Courage's success at the Women's International Champion's Cup this past weekend has proven that they are undoubtedly one of the best women's professional teams in the world. Even without their National Team players, the Courage was able to find the goals they needed, while still defending their territory. Although the Courage played extremely well throughout the entire Tournament, no team is perfect and the Courage still has some room for improvement.
What could Courage do better?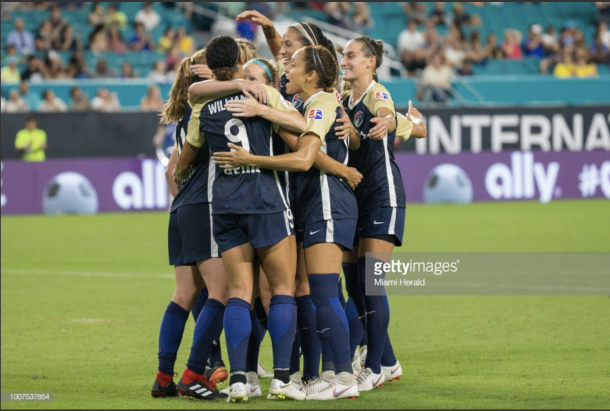 Ironically, the only point earned by an opponent of the Courage this tournament was the result of an own goal. During the game against Paris Saint Germain, the Courage took an early lead after Jessica McDonald scored a goal in the 19th minute. The Courage should've been able to keep possession and defend against PSG for the remainder of the game even though quite a bit of time remained. Unfortunately, they struggled to keep possession and ultimately scored an own goal. Nevertheless, they managed to come back in the 84th minute after a goal by Darian Jenkins. The goal gave them a shorter time to hold the lead and proved that they had learned from their mistake. To continue, in the last game, the Courage could have prevented some of the opportunities created by Olympique Lyonnais that might have allowed them to score a second goal and secure a bigger lead. Despite these slip-ups, the Courage had very few mistakes in comparison to their successes.
What did Courage do well?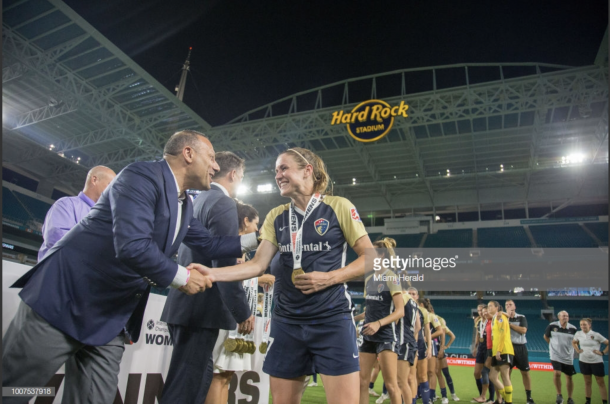 Clearly, with their first place NWSL rank and their early qualification for playoffs, the North Carolina Courage has figured out a method of play that works for them. In the 10th minute of the final game, the Courage took advantage of one of Olympique Lyonnais's few errors, allowing for a Lynn Williams slot to Heather O'Reilly. O'Reilly then nutmegged the goalie and scored the winning goal of the Tournament. Since PSG and Olympique Lyonnais are still in their preseason, all teams were considered "under-manned." The Courage was the only team that managed to pull through without their key players and use it not as an excuse, but rather as fuel to their fire. The Courage prides themselves on their "no egos," "no finish line" attitude that has undoubtedly helped them to achieve the level of sportsmanship present in each member of the team. The world of women's soccer has never seen a team with the same amount of talent, drive, and dedication as the Courage. Throughout the ICC Tournament, the Courage represented the NWSL well and set a high standard for what all teams in the league should strive to be. Overall, the Courage played extremely well throughout the entirety of the Tournament and managed to win the cup in only two games.