The North Carolina Courage returns home after their victory in International Champion's Cup for a match against the Portland Thorns. After defeating some of the best-ranked teams in the world, the Courage became the first team to win the Women's International Champion's Cup. Despite missing their National Team players, the Courage won the cup in only two games, proving that the team is unstoppable even without their star players. Over the course of the tournament, the team played efficiently and made only one major error in scoring an own goal against PSG. The Courage wins most of their games by defending during the first half and then scoring multiple goals in a row during the second half. With a strong defensive line and an endless supply of goal scorers in the front line, the Courage is extremely tough to beat.
The Thorns return from hiatus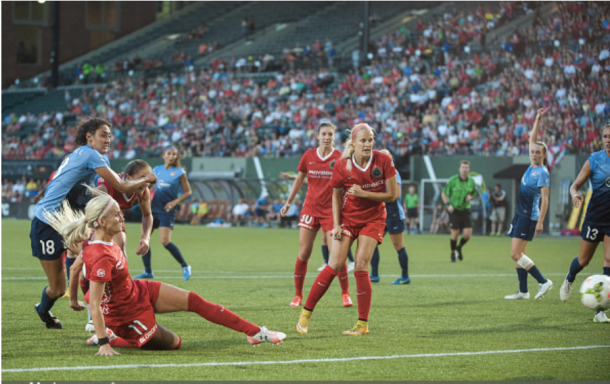 Alternatively, the Portland Thorns are just coming off a break as a result of missing players to the Tournament of Nations. The team won their last game 2-1 on July 21st against Sky Blue. All goals were scored during the first half, followed by a quiet second half. With their star attackers, the Portland Thorns are very good on set pieces and corners. The team often relies on their skillful forward, Tobin Heath as well as midfielders Lindsey Horan and Andressinha to create and follow through on opportunities. Unfortunately, defender Kathrine Reynolds will not return for the remainder of the season after having surgery for a torn MCL. As a result, the Thorns will need to re-work their defensive line if they hope to fight back against the Courage on Sunday.
Can the Thorns beat the unstoppable Courage?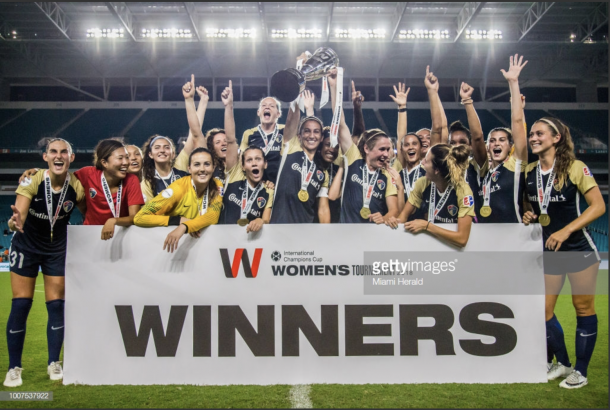 Although the Thorns managed to beat the Courage in the championship game last year, the team has had a slightly less successful run this year; they are currently in third place with 29 points, while the Courage is ranked first with 46 points. The Courage and the Thorns played each other twice prior this season; The Courage won both times, with the Thorns only managing one goal out of the two games. Both teams play in a similar fashion, but the Courage focuses on athleticism, while the Thorns value their strong set pieces and individual skill. In the past, the Courage has used the height of their defensive players to block set pieces made by the Thorns. The Thorns have had previous success with playing through the Courage lines, but will need to capitalize on all scoring opportunities if they hope to get ahead. The Courage already secured a seat in the playoffs and the Thorns will be looking to earn their seat as well. Tune in this Sunday at 6 pm ET on NWSL.com to see if the Thorns will claim their seat.