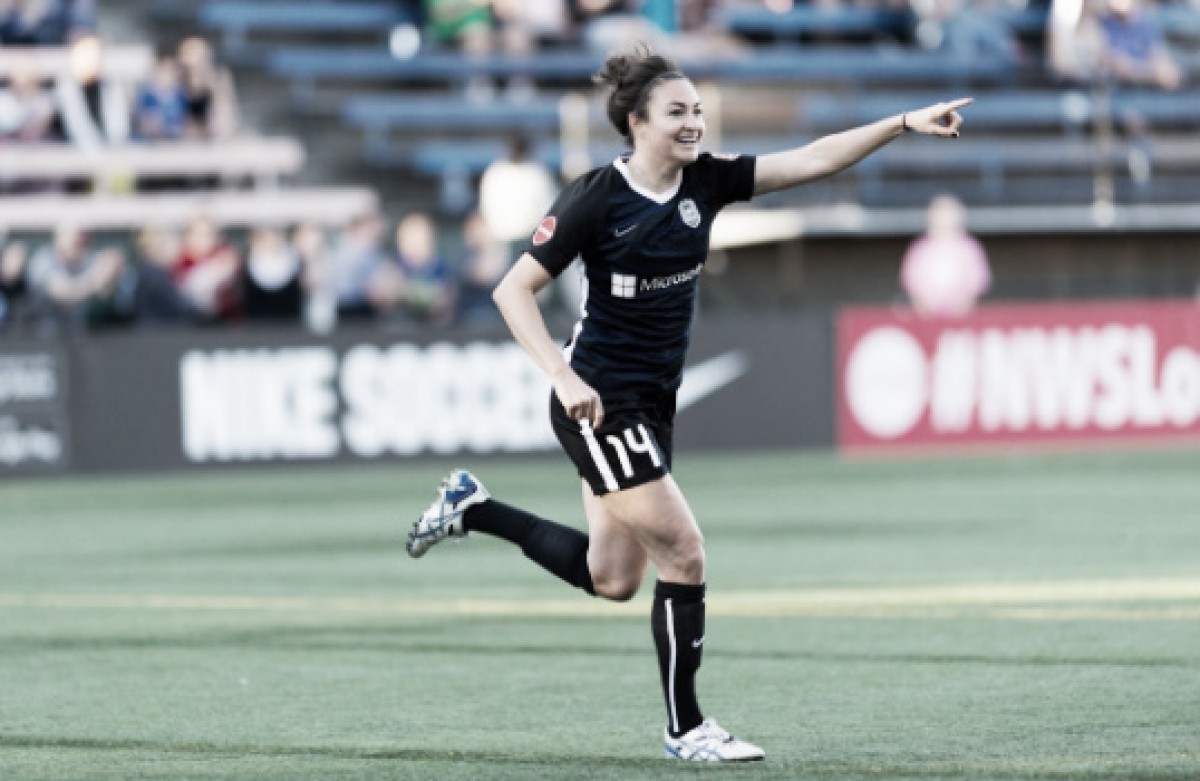 On a night where nearby wildfires filled the air with smoke, Seattle Reign FC claimed their spot in the NWSL Playoffs with a 2-0 win over the Houston Dash. The win does not eliminate Houston from playoff contention, but it makes their entrance a long shot. Jodie Taylor earned a brace on the evening with the only goals of the night.
Seattle dominate proceedings but go into the half without a goal
The first half was decidedly controlled by Seattle. It was clear that they had a better grasp on the playing surface with Houston struggling to control bounces and find the right weight to their passes. It seemed that Seattle was especially taking advantage of the narrowness of the field, as they were able to close down on Houston players more quickly than they seemed to anticipate.
Time and again throughout the first half Megan Rapinoe found herself with a great opportunity to provide service for her teammates, but they seemed to be just a step out of sync on each attempt and the two teams went into the locker room for halftime tied at 0-0.
There was a scary moment for Houston fans in the middle of the first half when Rachel Daly took a hard challenge and went to the sideline with an apparent ankle injury. After a few minutes of taping, she returned to play.
The Dash capitulate after constant pressure
The second half was an onslaught of offensive pressure from Seattle. Three times in the first ten minutes of the half, Houston goalkeeper Jane Campbell came up with massive saves to keep the Reign off the board. In the 58th minute, though, Seattle defender Theresa Nielsen took the ball down the right side of the pitch and sent a perfect cross into the box where forward Jodie Taylor clipped the ball over her defender and into the net.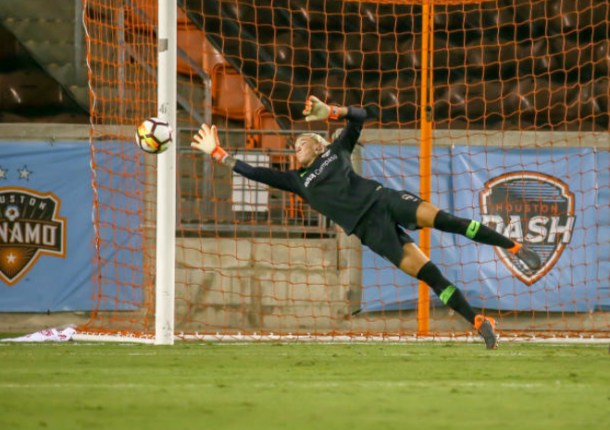 It took just three minutes for Taylor to score the brace. She gathered a rebound about 25 yards from goal and took a searching shot. Campbell stumbled slightly and couldn't quite get a hand on the shot. That goal was Taylor's ninth on the season.
The Dash had a few chances late in the match. Forward Kaelia Ohai took an open shot that was saved by the glove of Seattle goalkeeper Lydia Williams, and defender Kristen McNabb nearly scored an own goal in her attempt to clear the ball.
The Reign will host league-leading North Carolina Courage on Saturday while Houston will face off against Sky Blue FC.