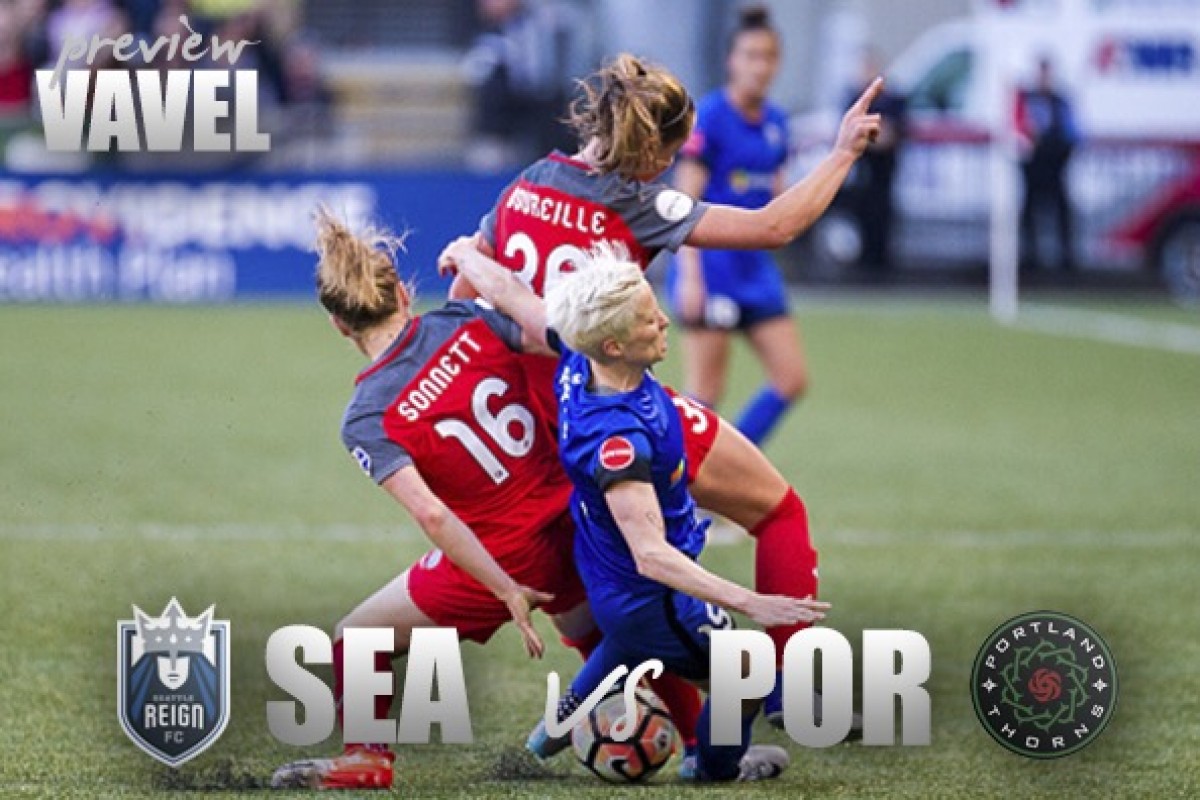 The last week of the National Women's Soccer League season begins on Friday night with the league's best rivalry between Portland Thorns FC and Seattle Reign FC. This match may also provide a preview for one of next week's playoff match ups as we could see these two teams playing each other again depending on how this game as well as other games around the league go.
Winner gets home playoff game
The Seattle Reign currently have 41 points, two more than Portland currently have. Which does mean that a draw for Seattle would be enough for them to clinch a home playoff game. Portland however will be desperate to win this game. A win on Friday not only gives them one home playoff game, it will give them two. Providence Park, the Thorns' home stadium, was chosen at the beginning of the season as the location for the Championship game. This would be the first time since NWSL went to pre-determined finals that a team would have in theory, two home playoff games in the same season.
Home playoff games however, have not always been slam dunk wins for the home team. In 12 non-neutral site playoff games, the home team has only won seven times, with the home team losing the Championship Game on both occasions. So while a home playoff game is something both teams will be pushing for, it isn't a guaranteed win come playoff time by any means. Either way it goes, it won't be easy for either away team, as both have arguably the biggest home-field advantage in the league, but in two different ways. Portland has the best home support in the league without a doubt. It's an intimidating environment on a random Tuesday night in May, so I can't imagine what it's like come playoff time. Big stadium, pretty much full every time, loud fans, red smoke after every goal, and the feeling of the crowd being almost right on top of you, gives the Thorns not just the best environment in the league, but probably one of the best in the world, men or women.
Seattle on the other hand, is very different. While they do have great fan support, that's not what makes playing at Memorial Stadium so difficult, it's the stadium itself. While both teams play on turf fields, the one at Memorial is much more difficult to play on. The stadium also has much older facilities and is an environment that opposing teams do not enjoy playing in due to the cramped, uninviting, and I guess you could say sub-par facilities.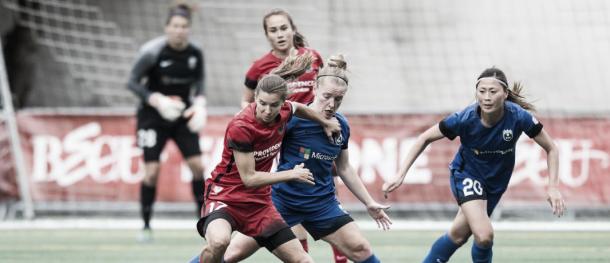 INJURY REPORT: PORTLAND THORNS
OUT: Meg Morris (left hip pain – SEI), Hayley Raso (L2-L4 Transverse Process Fracture), Katherine Reynolds (right knee MCL repair).
QUESTIONABLE: Meghan Klingenberg (left adductor strain).
INJURY REPORT: SEATTLE REIGN
OUT: Yael Averbuch (illness – SEI), Kiersten Dallstream (right knee sprain – SEI), Adriana Leon (excused absence).
QUESTIONABLE: Allie Long (right knee sprain), Megan Rapinoe (rib soreness), Beverly Yanez (right foot fracture).
The Seattle Reign host the Portland Thorns, Friday, September 7, at 10:00 PM EST. The match will be broadcast on Lifetime, and be streamed on the Lifetime app.