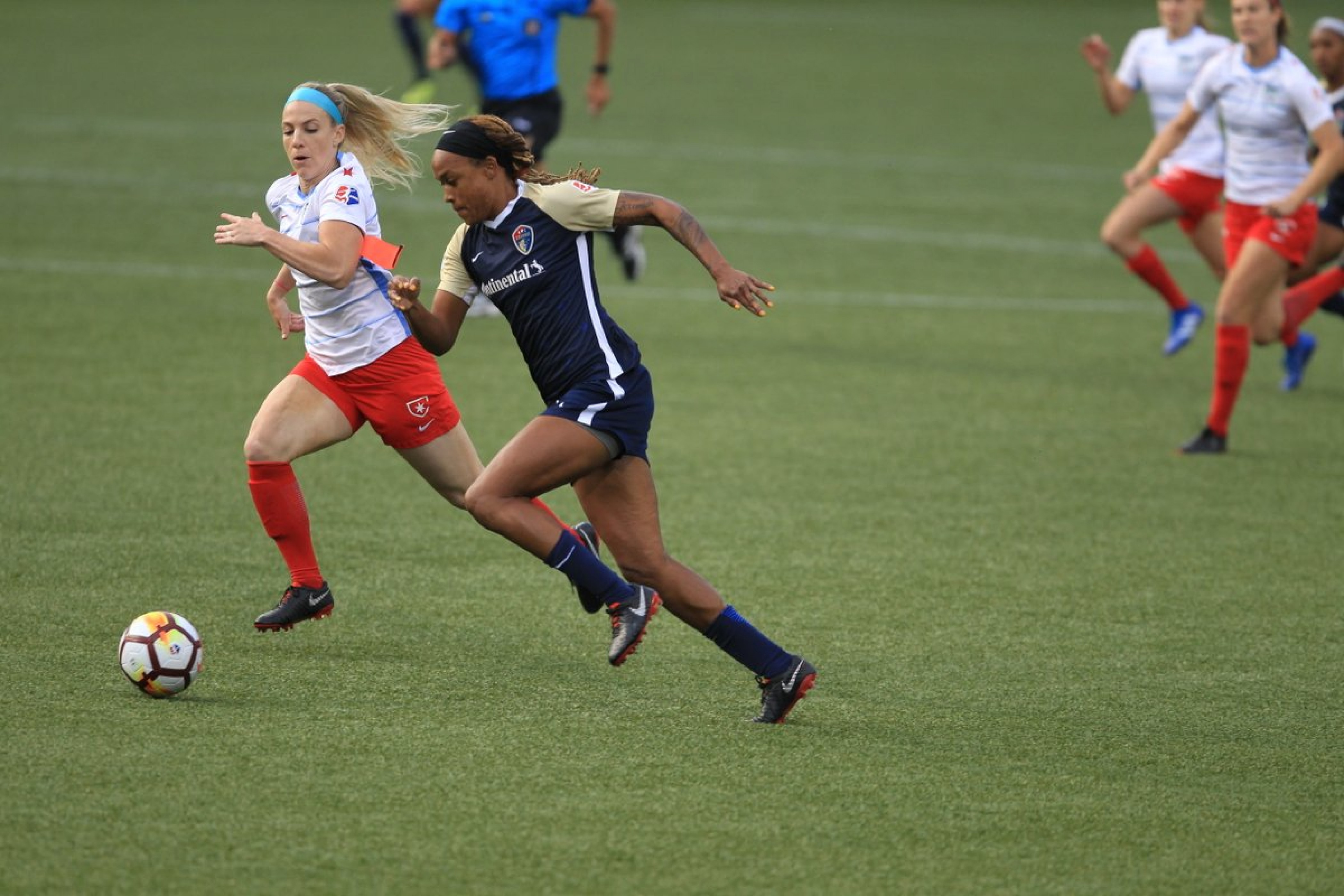 After being forced to play the game at Providence Park two days later than scheduled due to weather concerns, the North Carolina Courage rolled past the Chicago Red Stars to book their place in the NWSL Championship once again.
An early goal by Jessica McDonald and a late stunner by Samantha Mewis made sure that the Courage will get their chance to seek revenge in a few days time against the team that beat them last year, Portland Thorns FC.
Both teams trade chances but the COurage ​go into half time ahead
In a game where both teams had numerous chances on goal, it was the hosts and NWSL Shield winners, the North Carolina Courage who got the only goal of the half.
The Red Stars almost took the lead with a fast start as in the third minute, after a sweeping move forward, Yūki Nagasato's first time effort hit the crossbar before bouncing away and allowing Sabrina D'Angelo to gather the ball at the second attempt. The Courage made Chicago pay for that missed opportunity two minutes later. Crystal Dunn held off her marker before playing Jessica McDonald through on goal. The Courage striker beat Julie Ertz for pace and then placed her shot into the far corner of the net, giving the advancing Alyssa Naeher no chance of stopping the goal.
Chicago were undeterred by the goal and almost drew level in eighth minute when Samantha Kerr picked up a pass from Morgan Brian before turning and watching her attempt ricochet off the post. Both sides continued to stretch the defenses and the Red Stars front two were thorns in the Courage's side for all of the first half. Unfortunately for Chicago, neither of them could find the telling strike to draw them level again before the break.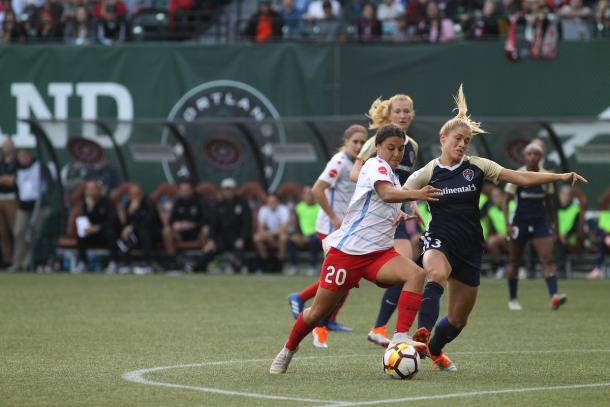 The Courage get another 'suck-punch' goal to ice the game
The second half saw more of the same as Chicago continued to push for an equalizer while the Courage were content to absorb the pressure and then try to hit the Red Stars on the counter.
Casey Short tested D'Angelo early on in the 55th minute but her long range effort was caught easily by the Canadian international. As the game wore on, Chicago became more desperate and instead of trying to combine passes to open up North Carolina like they had done so well in the first half, the Red Stars resorted to long balls for Kerr to chase down. Kerr is one of the quickest players in the National Women's Soccer League but that was not the play Chicago needed to go to in order to get back into the game.