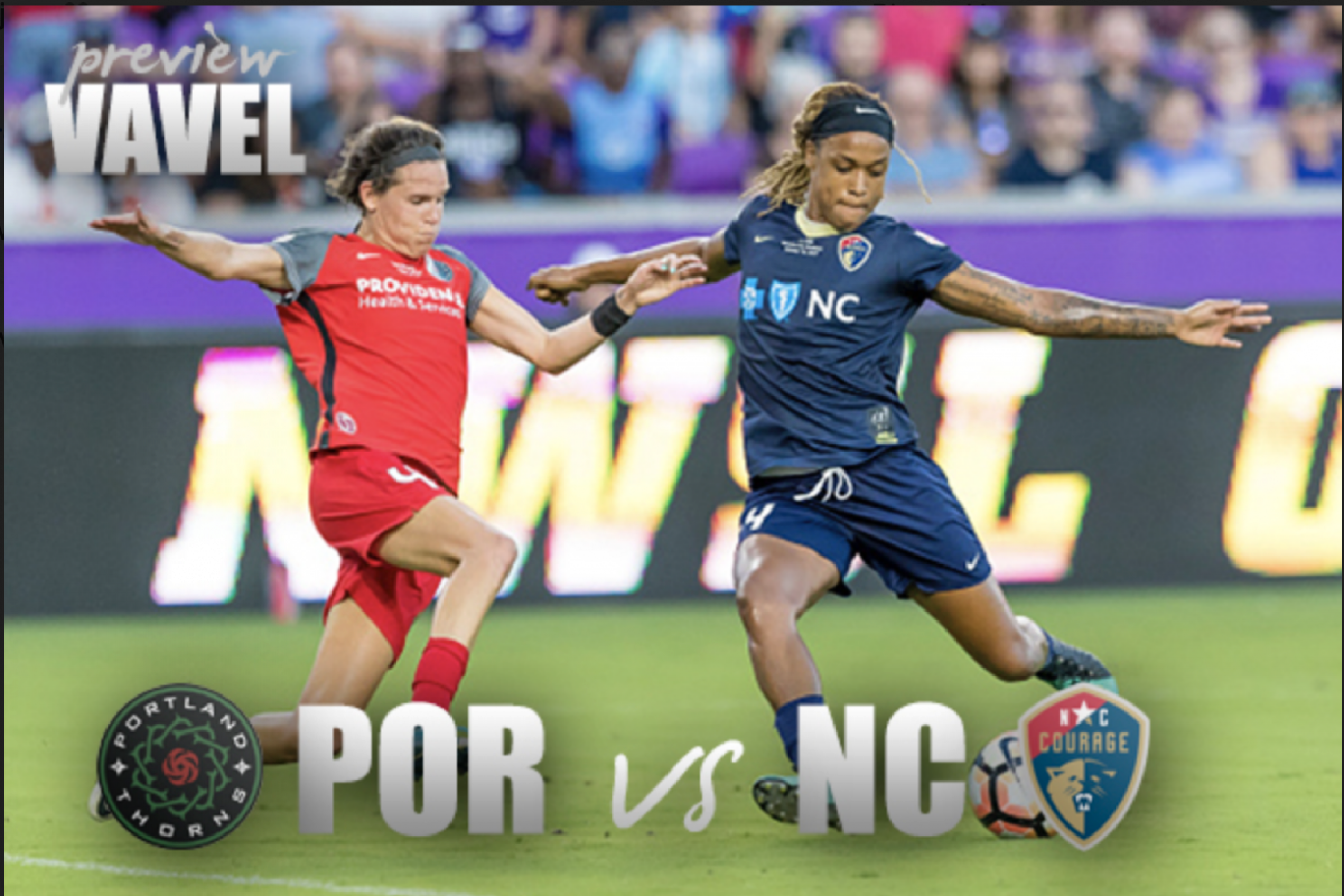 When the final whistle blew on Tuesday night at Providence Park, many knew that this weekend's NWSL Championship would be something to behold. The last time the North Carolina Courage and Portland Thorns FC met in the final, the Thorns were the victors after a scrappy, brutal game of soccer. Neither head coach was entirely happy with how many viewed their team after that final and the bitterness between the two teams has not abated this season.
What this means is that we could be in store for quite the final tomorrow as the home side will look to make it two championships in a row in front of their fans.
An explosive Courage frontline has proved difficult to stop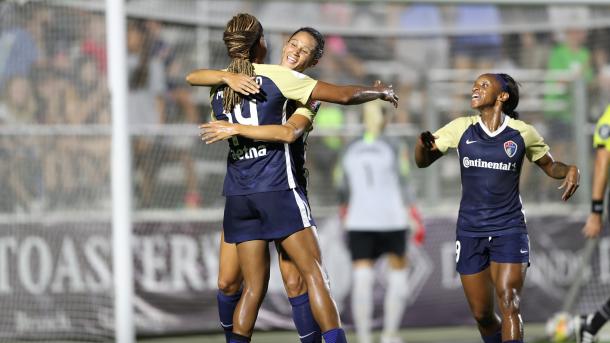 The North Carolina Courage were a strong team last season and Lynn Williams and Jess McDonald were some of the best strikers in the National Women's Soccer League then as well. This season, the Courage added Crystal Dunn to their roster and lost only one game on their way to the final. Williams and McDonald alone are hard to stop but adding Dunn into the equation has made the Courage one of, if not the most dangerous team in the NWSL.
Williams has scored 14 goals so far this season and although she did not find the back of the net against the Chicago Red Stars in the semi-final, her pace makes her an incredible asset to the Courage. McDonald has been just as productive for the Courage as well. The No. 14 has eight goals and eight assists this season, including the opening goal that happened the Courage reach the final. Crystal Dunn has also shown her worth this season, picking up eight goals and seven assists and seems like she still has another level to reach. All in all, these three have made North Carolina a formidable force in the NWSL and will look to make history tomorrow by becoming the first team to win the NWSL Shield and the NWSL Championship in the same season.
Portland's midfield has been the story of the season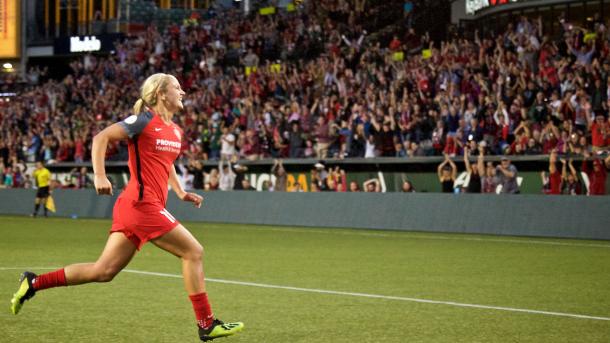 In Lindsey Horan, Tobin Heath and Christine Sinclair, the Thorns have managed to make up for a misfiring frontline and made it to the NWSL Championship. These three in particular, have made Portland a difficult team to beat and even when they are down by one or more goals, their team know that they can rely on any of these players to push them over the line.
Lindsey Horan has had a standout season for the Thorns, racking up 14 goals and three assists in the NWSL. Her performances have been so eye-catching that Horan was recently named the NWSL MVP for the 2018 season and it was well-deserved. When Tobin Heath is fully fit, there are not many better than her in the league and once she fully recovered from her injuries this season, Heath went on to pick up eight goals and seven assists. Lastly, the ever effective Christine Sinclair regained some of her sparkling form this season and pitched in with nine goals and seven assists. If Portland want to win tomorrow, these three will have to be at their absolute best and if they are, the home fans may be celebrating another title in their own stadium.
Prediction
Both sides are missing key players going into tomorrow's match. McCall Zerboni has been ruled out for some time with a broken arm and Hayley Raso in a long-term absence due to her back injury. Those are huge losses for either side as both players have been in great form and have helped their team reach the final this year. This means that the key battle may be in midfield for either side. If Portland can shut down Samantha Mewis, Debinha and Denise O'Sullivan they will have a great chance of winning but if they allow any of these players time and space, they will not only pick out the talented forwards the Courage have but can also score goals themselves. For the Courage, if they can avoid giving Heath, Horan and Sinclair the space to do what they do best, they will be able to pull off the victory as they have the firepower to trouble Adrianna Franch and company in Portland's backline.
The Thorns may be at home but this could be the day that the North Carolina Courage top off a fantastic season with a historic win.
North Carolina Courage 3 - 2 Portland Thorns FC
Note: During the press conferences before tomorrow's final, the NWSL's acting Commissioner, Amanda Duffy, noted that the league matches not televised next year will be streamed on a streaming platform by Yahoo Sports. No word yet on whether this will affect international viewers yet but those in the United States of America may need to adjust their viewing accordingly.