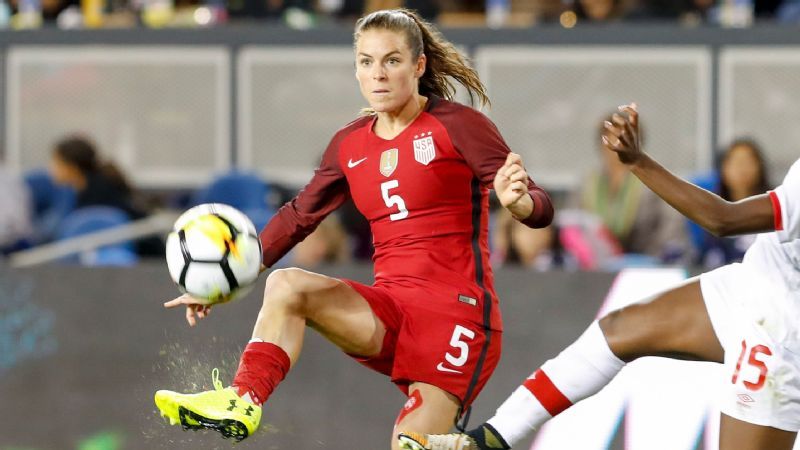 U.S. Soccer announced today that defender Kelley O'Hara will be out for the next 8-12 weeks due to ankle surgery she underwent today. The veteran player will miss the rest of the 2018 schedule for the United States Women's National Team but should be fit for the upcoming National Women's Soccer League season with Utah Royals FC.
The team hopes that this will clear up any lingering issues for O'Hara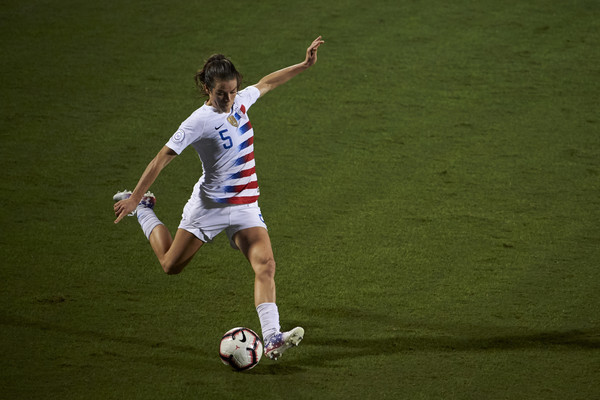 Kelley O'Hara has had ankle injuries plague her from 2013 until now but the USWNT feel that this surgery will help remove any issues that could prevent her from being fully fit by the time the 2019 FIFA Women's World Cup rolls around. The surgery will aim to remove any loose pieces in her ankle from previous surgeries and injuries, and she will be sidelines for the remainder of this year as she recovers.
O'Hara, who will miss out on the November friendlies scheduled in Europe, was in good spirits when she spoke to U.S. Soccer's official website about the surgery. She stated that it "came with the territory" and that she felt that "this was the best time to get the procedure done".
A few players in the NWSL will be lined up to replace O'Hara for now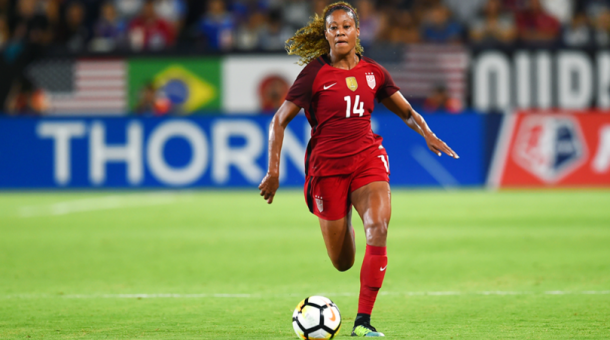 With O'Hara not featuring in the November friendlies, it seems as though Jill Ellis will have to call up someone from the NWSL to come in her place. The previous roster, for the ​CONCACAF Women's Championship, featured Casey Short who will probably start in O'Hara's absence. However, another player will have to be called up to provide some depth at the position.
Emily Sonnett could feature at full back once again but the most logical choice would be to call up Merritt Mathias from the North Carolina Courage​. Mathias has been called up before but has not seen many minutes in a USWNT jersey. This could be a good opportunity for her to stake a claim for the World Cup roster for next year. All evidence points to O'Hara being reinstated in the starting lineup when she recovers but until then, the opportunity for someone like Mathias or Short is there for them to take.
Quotes via USSoccer.com