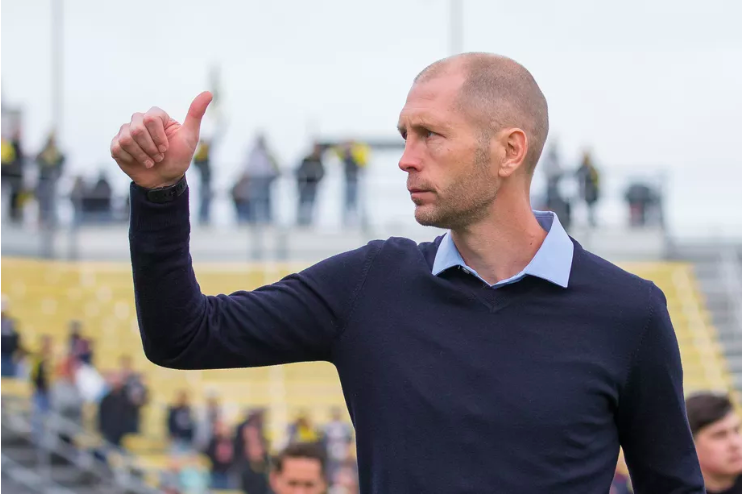 Over a year ago, the United States Men's National Team has appointed Gregg Berhalter as their new coach. The Columbus Crew SC head coach and sporting director will leave the club next week.
Gregg Berhalter named USMNT head coach
The two-time FIFA World Cup vet has a cumulation of 25 years of experience both as a player and a coach. Berhalter is the first U.S. World Cup veteran, as well as the first USMNT manager with experience both domestically and internationally.
"We are excited to announce Gregg as the next head coach of the U.S. Men's National Team. As an experienced former National Team player and highly regarded professional coach, we are confident he is the best person to guide our program forward," said U.S. Soccer President Carlos Cordeiro.
Berhalter earned 44 caps for the Stars and Stripes and also had the honor of representing the team in two FIFA World Cups.
"This is a tremendous honor. Having played for the National Team I know what it means to represent our country. I believe in our players and our program, and together we will work to build something special and develop a team that will make our supporters proud," Berhalter said in a statement to ussoccer.com.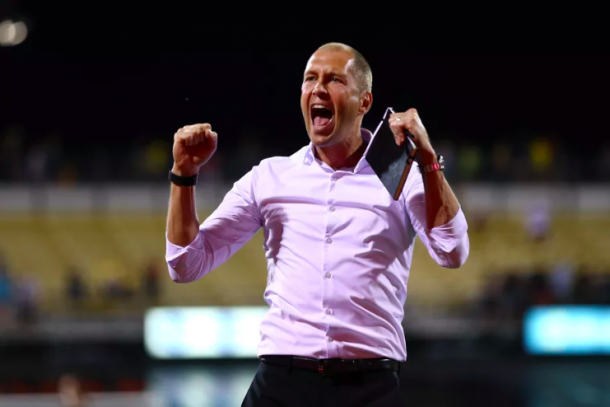 Berhalter's Career
Gregg took over duties in Columbus in 2014 after the departure of Brian Bliss.
Columbus made the playoffs four out of five years under Berhalter, including MLS Cup Final in which Columbus hosted in 2015 against the Portland Timbers.
The Englewood, New Jersey native spent most of his 18-year pro career playing overseas as a defender for multiple clubs in the Netherlands, England, and Germany. He began playing in the Netherlands, playing two seasons each with PEC Zwolle, Sparta Rotterdam, and SC Cambuur before heading to England and playing for Crystal Palace.
Who will take over Columbus Crew SC?
As of the announcement early Sunday afternoon, Pat Onstad has been named the interim head coach as new ownership are rumored to be conducting interviews for the head coach vacancy.
One of those lucky people to be interviewed?
Former Akron University and Portland Timbers head coach Caleb Porter.
Rumor has it that Porter was in the Buckeye State earlier this week, and is the favorite to lead the Black and Gold back to another MLS Cup appearance in 2019.