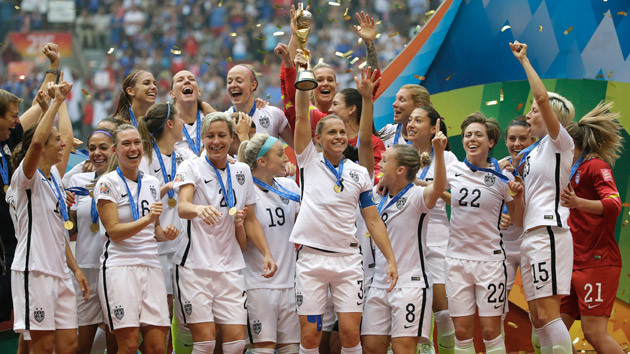 Thanks for following!
Groups E and F don't look competitive
Groups A and B highlight the tournament
Chile is the final country drawn
Cameroon goes to Group E
Jamaica gets a tough draw
Argentina cannot go to Group C
South Africa falls to Group B
Nigeria goes into Group A
Thailand, therefore, goes into Group F
New Zealand drops into Group E
Scotland goes to Group D
China will go into Group B
Italy is drawn, our first skip
South Korea goes into Group A
Sweden is in Group F
Netherlands join Canada in Group E
Japan draws into Group D
Brazil goes into Group C
Spain goes into Group B
Norway goes into Group A
The United States are drawn into Group F
Canada is drawn
England is fourth
Australia is third
Germany is B1!
France is drawn!
The red ball
The four new teams
Carli Lloyd presents the 2015 trophy
The second act
France is presenting the World Cup now
Getting ready for the draw