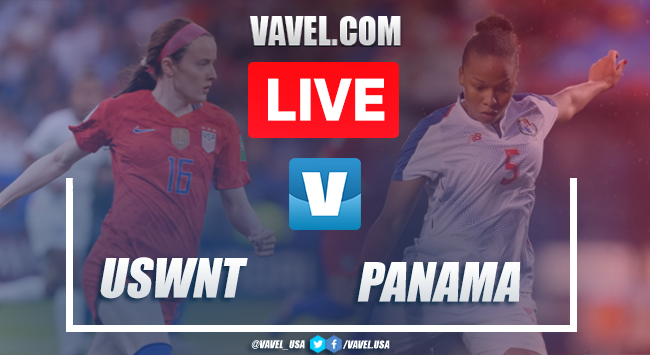 FINAL SCORE! USA 8, Panama 0
Hat Trick Horan!
We're back!
Halftime! USA 4, Panama 0
Horan gets the brace!
And we're underway!
We're nearing kickoff
Costa Rica 2, Haiti 0
Vlatko looks to be preserving players
Here are the starting lineups for both teams!
Plenty of lineup changes for the USWNT
The LIVE coverage is starting up!
How to watch USWNT vs Panama Live TV and Stream
Panama: Last lineup
United States: Last lineup
Panama: Team news
United States: Team news
Panama tries to rebound
USWNT looking for another solid win
Kickoff Time