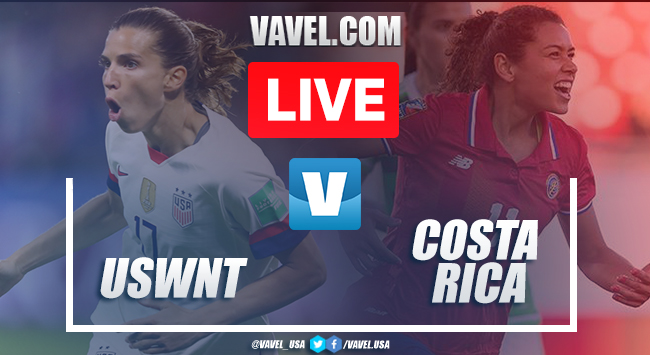 FINAL! United States 6, Costa Rica 0
USA GOAL! (kind of)
USA GOAL!
USA Goal
Yellow Card
The second half begins!
Halftime! USA 3, Costa Rica 0
USA Goal!
Horan's Goal
Press' Goal
USA GOAL!
USA GOAL!
And we're underway!
A few minutes from kickoff
Haiti 6, Panama 0
No Rocky Rodriguez
Costa Rica's Lineup
USWNT Lineup!
How to watch USWNT vs Costa Rica Live TV and Stream
Costa Rica: Last Lineup
USWNT: Last Lineup
Costa Rica: Team News
USA: Team News
Could Costa Rica pull an upset?
USWNT building momentum in 2020
Kick-off Time