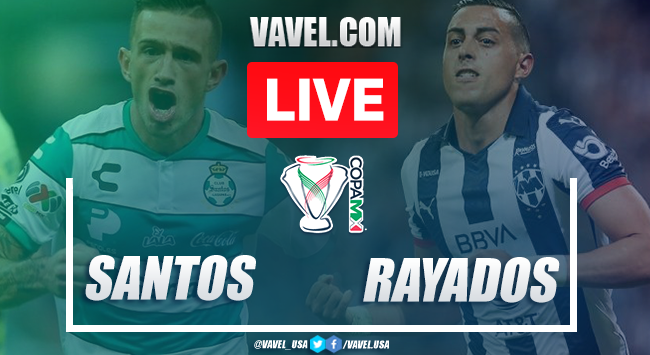 End of the game
93'
90'
89'
85'
80'
80'
75'
74'
71'
70'
65'
60'
60'
55'
50'
Start of the second half
Half time
45' First half
40' First half
35' First half
33' First half
30' First half
27' First half
24' First half
20' First half
18' First half
15' Primer tiempo
15' First half
10' First half
07' First half
5' First half
Game starts!
Rayados lineup
Stay tuned!
Debut at Corona Stadium
Santos lineup
Santos, slightly favorite
Who you got?
They're already home.
Follow it here
Santos needs to make the most of its home
They want a safe return
Rayados' path
How did Santos get here?
Last playoff
How to watch Santos Laguna vs Rayados de Monterrey Live TV and Stream
Key player Monterrey
Key player Santos
¡Buenas tardes a todos los lectores de VAVEL!