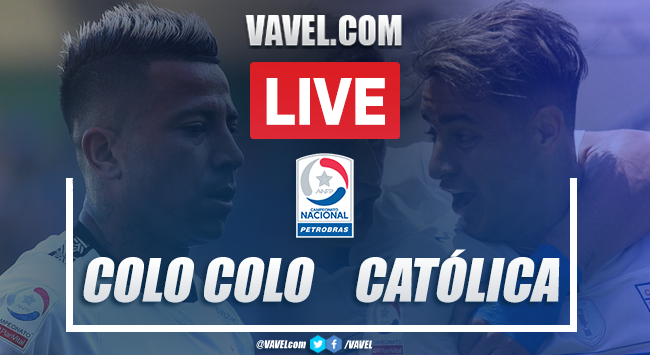 70'
69'
67' GOAL
66'
65'
64'
62'
61'
60'
59' Colo Colo´s change
59'
58'
56'
53'
51'
50'
49'
48'
45' GOAL
45'
45+7'
45+5'
45+4'
45+3'
45+2'
45+1'
45'
42'
41'
40'
39'
37'
36'
35'
32'
31'
28'
26'
20'
17'
15'
12'
9'
7'
6'
5'
3'
3'
1'
1'
0'
Start the warm-up!
Let's get this show on the road!
Ready the 11 initials of Colo Colo!
Ready the eleven "cruzados"!
The visitor is here!
"Cruzado" support!
"El Cacique" is here!
How to watch Colo Colo vs Universidad Católica Live TV and Stream
The goasl scorer Fernando Zampedri!
Watch out for Leonardo Valencia!
Universidad Catolica´s last lineup
Colo Colo´s last lineup
Kick-off time
In search of leadership!
Irregular start for Colo Colo