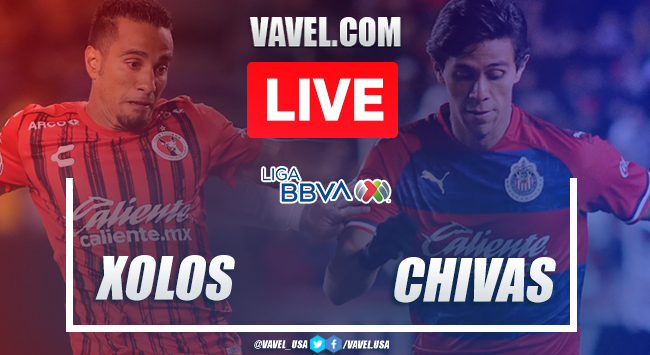 End of the game
90'
85'
84'
80'
78'
75'
75'
70'
66'
62'
60'
60'
57'
55'
55'
50'
45' Second half
Halftime
45' First half
40' First half
37' First half
35' First half
31' First half
30' First half
25' First half
22' First half
19' First half
15' First half
13' First half
10' First half
8' First half
5' First half
3' First half
The game starts in Tijuana!
We are about to begin!
Lineup Tijuana
Who you got?
Lineup Chivas
Xolos is the favorite
Double pressure
Last match between Tijuana and Guadalajara
Follow it here
How to watch Xolos de Tijuana vs Chivas de Guadalajara
Key player Chivas
Key player Tijuana
They need more from Bolaños
Is Luis Fernando Tena's job in danger?
In Guadalajara, they want committed players
The privilege of playing home
Guadalajara needs its investment to count
Duel at the bottom of the standing
Good afternoon to all VAVEL readers!