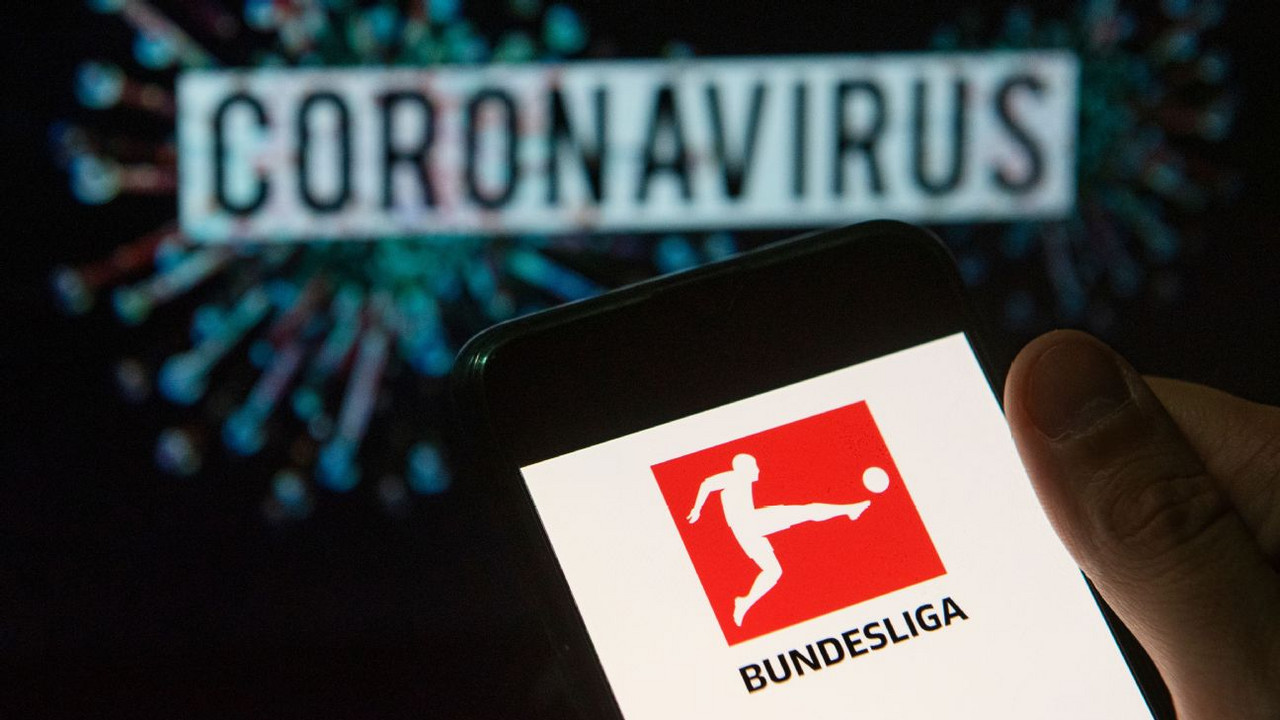 "The eyes of Europe and all of the world will be on [The Bundesliga]" wrote Bayern Munich keeper and captain Manuel Neuer in German publication FAZ. And the World Cup winner couldn't be more right as government approval has given the green light for the the Bundesliga to return this weekend, the first major European league to do so.
Last month, all 18 Bundesliga clubs returned to training with strict social distancing rules in place. And now, the Premier League has some clubs training again. La Liga clubs opened their training grounds this week. And Serie A clubs have also come back. But only in Germany are they about to restart their season. Some countries haven't been as fortunate, though. The Eredivisie in The Netherlands, France's Ligue 1, and Belgium's top division all cut their seasons short, with the Dutch and French forced to do so because of national lockdowns and bans on mass gatherings extended until September.
Each league has cautiously taken baby steps towards a resumption. Then, they hit a massive speed bump. Last week three members of FC Koln (Cologne) tested positive for the Coronavirus, threatening the return of soccer.
Leagues fear bad PR and lawsuits if someone were to get sick or something were to go wrong. But at the same time, clubs are continuing to pay player and staff wages without receiving any revenue. At some point, that well runs dry, just as Schalke said they only have a few droplets left. So, how do you balance player and staff safety with public perception while also minimizing risk of legal action in order to bring soccer back and not go bankrupt? And keep in mind, this is potential legal action not just from a player who gets sick, but possibly also from a broadcaster who hasn't gotten enough games on TV, or a club who should have or not have gotten promoted or relegated due to a shortened season.
Training and playing with strict hygiene rules is one way to keep players and staff safe. Playing behind closed doors can satisfy TV contractsStill though, players have started to voice their concerns about resuming the season. Manchester City's Sergio Aguero is probably the most high-profile player to do so, saying many players are "scared" to return. But in contrast to that, The Athletic cited an agent estimating 80% of players want to return.
What about waiting until an unspecified time in the future when a vaccine is ready? Cadiz's Rafael Gimenez Jarque threatened to end his career if he's forced to play before there's a vaccine. But what if there isn't a vaccine, ever? There isn't one for the common cold. So, it's not out of the realm of possibility that a vaccine will never come to fruition for the Coronavirus.
Players can have their opinions and express their feelings. But waiting until there's a vaccine doesn't seem like a plausible or sensible solution, especially when almost all statistical evidence points to very little risk of death due to the Coronavirus. That's not to say Augero's fears, and others', aren't legitimate or completely understandable. However, they don't accurately reflect the data.
Most people, especially young, strong, healthy people like professional soccer players, have a very low possibility of getting seriously ill or worse from the Coronavirus. Also, the prevalence of it seems much more widespread than initially thought without a corresponding explosion in death. Plus, as we move towards summer and warmer weather, that will help fight off the disease.
In general, and thankfully, the Coronavirus doesn't cause a high rate of death. And in fact, nearly all suffer mild or no symptoms even if they do get infected. Each death, of course, is a tragedy and unfortunate. However, there is actually very little risk to the general population. Hertha Berlin's Salomon Kalou did very little put people in danger despite what the outrage and sensationalized headlines suggested as he interacted with teammates and staff at the club's training facility.
Aguero himself doesn't need to go back to play just yet. But many players can and should. The Bundesliga, and others, should restart their seasons immediately. And if players like Augero, Brighton's Glenn Murray, and others still have fears, they should be able to sit out if they so choose. Sheffield United's manager Chris Wilder said he'd respect a player's decision to do so.
That is a very sensible solution. If players don't feel comfortable or safe, for whatever reason, they can choose to sit out once their league is back up and running. But, if they sit out, their club should not have to pay their salaries. If the player doesn't play, he shouldn't get paid. Simple as that.
For those who feel comfortable returning or the ones that need to - as in the 99% of players that don't make millions upon millions of dollars, but still have a family to feed - they should be able to start playing. And get paid to do so.
Could enough players on a team choose not to play meaning they don't have 11 players to field a squad for a game? Sure. That, then, should result in a forfeit, with the opponent taking three points, just like any other forfeit.
It's easy for Aguero to say he's scared and doesn't want to play while he receives hundreds of thousands of pounds a week sitting at home on lockdown. But stop paying him and he'll likely change his tune quickly.
Money is the best motivator. A team battling for a Champions League spot or trying to avoid relegation will certainly want their best players on the field for the end of the season. And the players themselves will certainly want the bonuses that come with playing in Europe or want to not have their salaries cut due to relegation. Just ask the Arsenal players.
Neuer was right in his op-ed, that is to say Germany are the guinea pigs and there's really only two outcomes. Either, they'll prove the road back, while likely bumpy at times, is drivable. Or, they'll become the canary in the coal mine in an unmitigated disaster. I'm hoping for and expecting the former.
The world is watching the Bundesliga with a keen eye. Even though no one wants to be the first mover because of the inherent risk of entering into the unknown, someone has to. Which is exactly why the Bundesliga's decision to continue training at full steam ahead, and continue the plan to restart despite the positive tests at Cologne, is so critical.
Of course there's some risk. There's risk in everything. Players risk career threatening injuries every time they step on the field. Everton's Andre Gomes knows that better than anyone. Clubs will risk crashing while taking their players to and from games, and worse. See Borussia Dortmund's bus attack a few years ago and Brazilian side Chapecoense's plane crash.
Risk exists in every decision. When it comes to the Coronavirus, there's very little risk to most people. And because of that, backed up by more and more date everyday, soccer needs to come back. And the Bundesliga will be the first one this weekend.
Once the Bundesliga succeeds, other leagues will have a template to follow for their league resumptions. And once they too succeed, we'll be that much closer back to normal.
Writer's Note** This article was written before 2.Bundesliga side Dynamo Dresden's entire squad and staff went into quarantine following two positive tests. Their quarantine was ordered by the provincial government and could derail the Bundesliga's restart, although it does not change this writer's opinion or conclusion.