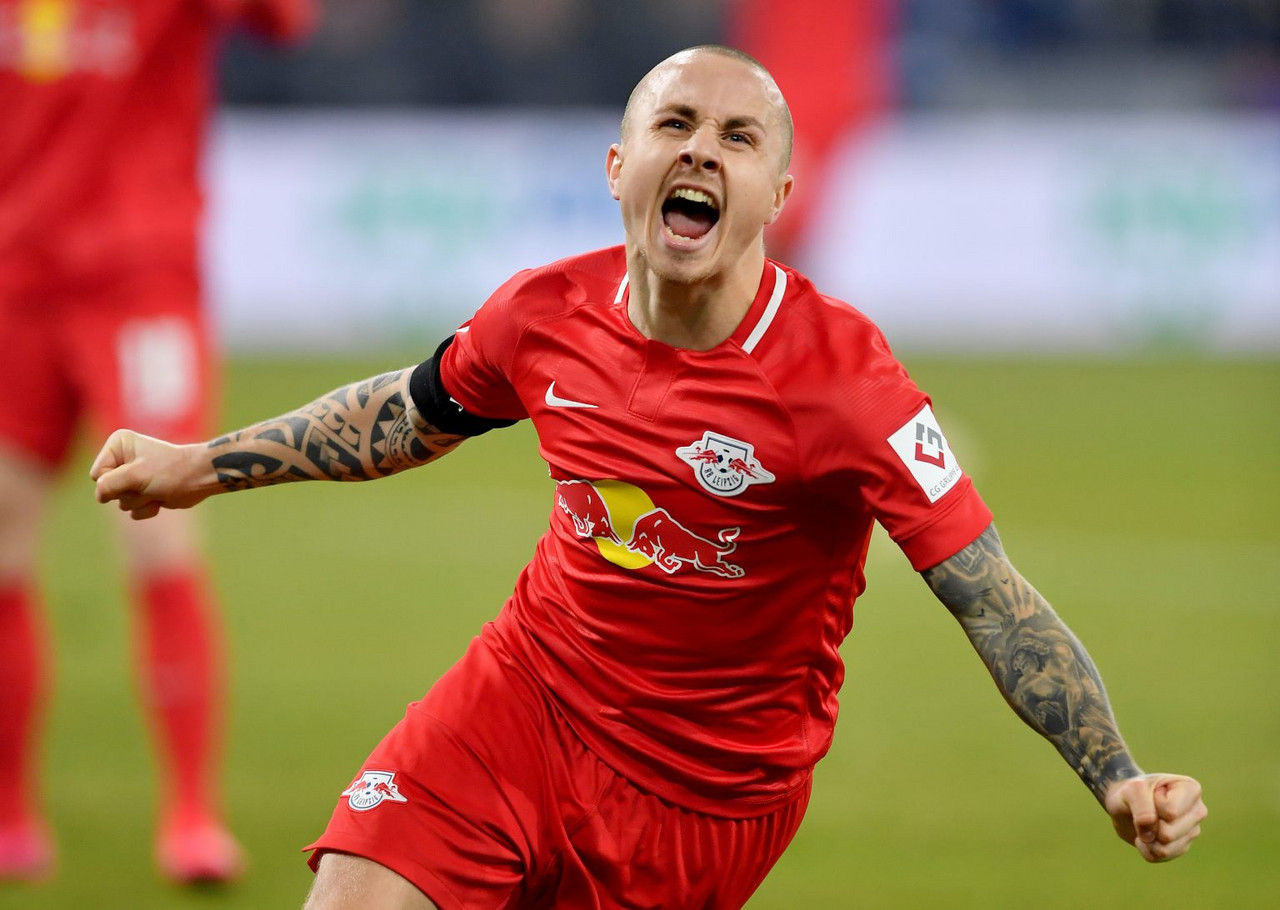 After impressing on loan since his January arrival, RB Leipzig want to sign Angeliño permanently from Manchester City. But first, the Bundesliga club want City to lower his €30 million price tag, according to Goal.
Immediate Impact
Angeliño moved to Leipzig on loan during the January transfer window and immediately made a huge impact. He has started every game so far with the German side and slots in nicely both as a left wing back or even as a left back, without compromising the back line.
In only six Bundesliga matches for Leipzig, he's averaged a solid 7.27 rating on WhoScored with 2.2 interceptions and 1.3 clearances a game. And in the Champions League, he has an even better rating, 7.45, across two matches in which he played the full 90 minutes in both with three clearances a game.
Don't let his defensive skills fool you, though. In attack, he's already got his first Bundesliga goal, against Schalke, along with 1.2 key passes a game. And in Champions League, he notched an assist in a 3-0 win over Tottenham in the last 16.
All In Favor
It's no wonder Leipzig want to keep the Spaniard. But the €30 million option to buy him may be too steep thanks to the uncertainty of finances due to the Coronavirus pandemic. Goal reports Leipzig "hope to open negotiations with a view to getting him for around half the cost of the initial agreement."
Speaking to Bild earlier this month, Leipzig sporting director Markus Krosche said, "For [on loan forward Patrick] Schick and Angelino we want to find a solution." But, and there's always a 'but,' "We won't be able to pay the sums in the contracts."
Angeliño, regardless of the price seems to favor staying in Germany as well. Talking to Eurosport recently, the 23 year old said, "Since the first day Julian [Nagelsmann, Leipzig head coach] has given me a lot. I'm very grateful to him, the staff and mostly the club. They gave me this chance in January and I wanted to go somewhere and play and enjoy football again and thanks to this club I did it so I'm very grateful."
He continued, "I want to play, hopefully I'll be stable soon. I'm very happy at the moment and I try to enjoy my full time. We will see."
The Major Road Block
With Leipzig and Angeliño on board with a permanent move, the ball is now in Manchester City's court. However, several issues could make them reluctant to sell, especially at a reduced price.
City manager Pep Guardiola prefers left backs that are clever and good with their feet, such as Angeliño. He has one in Benjamin Mendy, who can't manage to stay fully fit for more than a couple weeks. Oleksandr Zinchenko, naturally a midfielder, hasn't satisfied Pep's needs at left back either.
And if the Court Of Arbitration For Sport upholds Man City's two year European ban, City will really be searching for ways to raise cash after missing out on a ton of revenue due to the Coronavirus pandemic.
Under normal circumstances, Angeliño moving permanently to Leipzig would be a no brainer. However, his modest price tag, normally a minor speed bump, may become traffic spikes preventing the the deal from going forward.