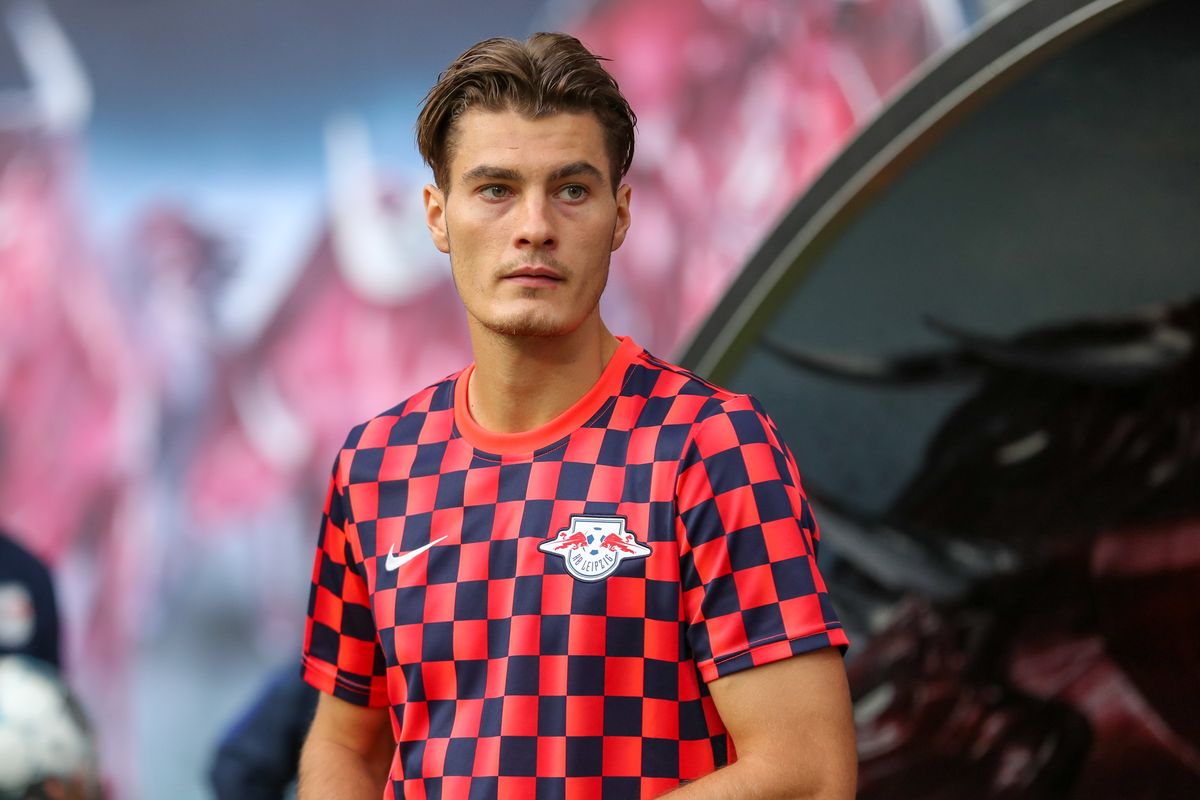 Despite scoring nine goals and adding three assists across all competitions on loan, RB Leipzig will likely not buy forward Patrik Schick permanently according to manager Julian Naglesmann.
Schick Not In Next Year's Plans
"I think we'll manage to get into the top four this season and gain Champions League qualification," Nagelsmann told Bild, with translation via Football-Italia.
"Even if that does happen, I believe we probably won't purchase Schick and Angeliño. We cannot waste resources, even if we do qualify for the Champions League."
"We have a rigorous plan and a budget that has to be respected. If we don't sell players, it's unlikely we'll be able to bring in new ones."
Schick left Serie A's AS Roma at the beginning of this season for a loan fee of $3.85 million according to Transfermarkt, and an option to buy at for €29 million ($32.55 million).
And if his current manager considers his purchase a "waste" of resources, clearly the Czech international hasn't won him over, nor the club.
Schick's (Lack Of) Qualities
Schick is great in the air, for example blasting in a header for a goal in Leipzig's win over Cologne Monday. However, that's about the end of his qualities. On WhoScored, he has averaged a very mediocre 7.12 rating in the Bundesliga this year. And in the Champions League, it was a tad lower.
He doesn't link up well with teammates either, adding only two assists and three big chances created according to SofaScore in 18 Bundesliga games. On top of that, he isn't the greatest of finishers, missing seven big chances already this year. And he losses possession an average of nine times a game. Even worse, he has won only half of his duels and successfully dribbled less than 50% of the time.
In a team that's high energy and fast paced, Schick doesn't quite fit, especially with a free flowing attack that includes Timo Werner, Yussuf Poulsen (currently injured), and Christopher Nkuku.
Schick's Situation
The good thing for Schick, though, is that his parent club, AS Roma, haven't scored a ton of goals. Striker Edin Dzeko leads the club in both goals and assists with 15 and nine respectively. After that, left back Aleksandar Kolorov is second best with 11 total goal contributions.
How much longer can Dzeko lead the line? Not long at the unripe age of 34. And Roma don't have another quality center forward to fill the void. So Schick could be heavily desired back in Rome next year.
However, loaning Schick out so quickly, after just two so-so years at the Stadio Olimpico, means the Romans don't have much faith in him either.
According to UEFA's county coefficients, the Bundesliga ranks slightly below Serie A. So, if Schick can't hack it for a Bundesliga club, he won't for an Italian club either, despite the differences in style of play. Schick has reached a crossroads in his career and must prove to people over the next few weeks he has the quality to play for a Champions League side.
That, though, is an uphill battle.
Leipzig's Top Four Fight
RB Leipzig may finish the year in the top four, as Naglesmann stated. But, if they have to replace half their attack line next year, Schick and Timo Werner, they could be in a world of hurt.
Leipzig host last place Paderborn this weekend in what should be an easy three points as they continue to fight for a top four finish.