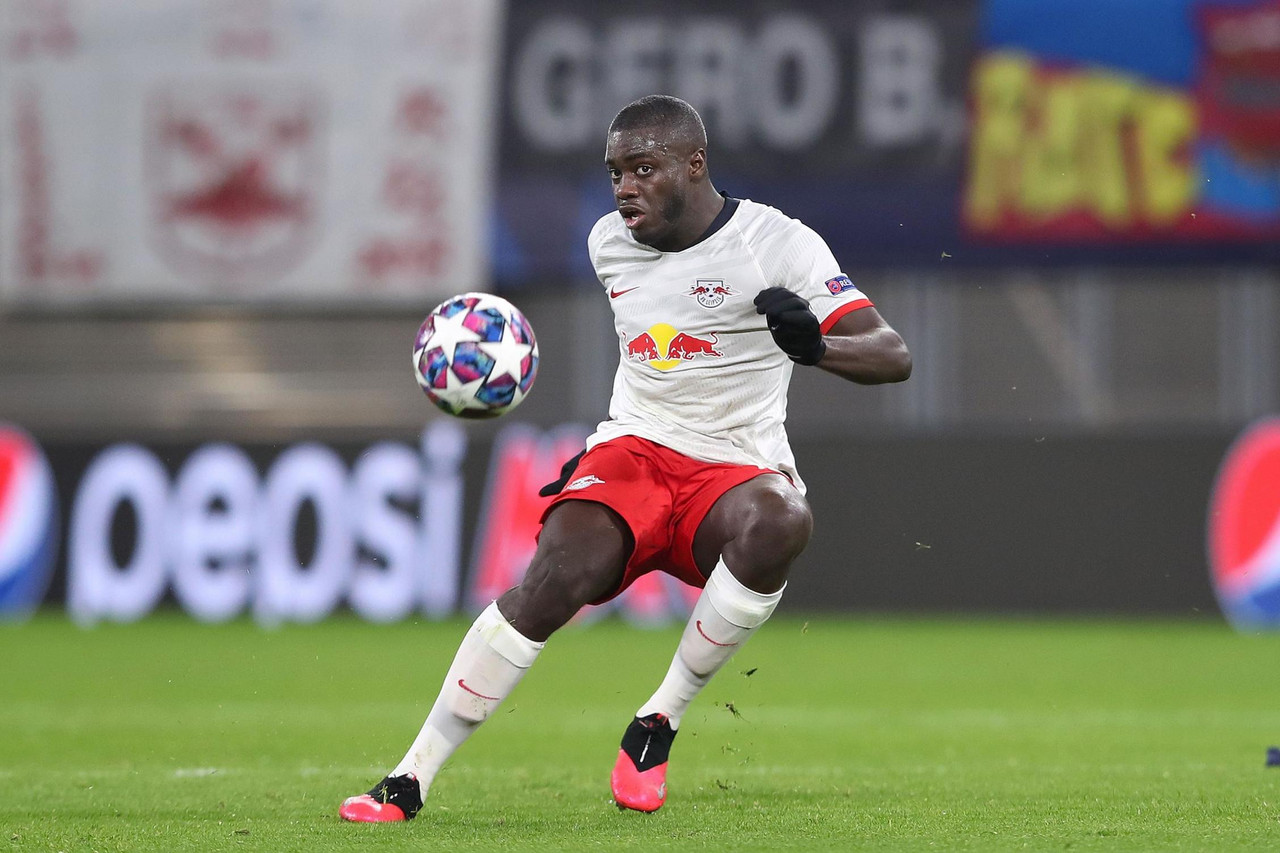 RB Leipzig center back Dayot Upamecano received an ultimatum recently. In an interview with Bild, Leipzig's sporting director Oliver Mintzlaff revealed he told the frenchman to sign a new contract, otherwise the club will sell him.
Sign Or Be Sold
Mintzlaff explained, with translation via Goal, "Upa is an extremely important player for us and one of the most sought-after talents in Europe."
But, Upamecano's contract expires in a year, June 2021. Even worse for the Bundesliga club, his $68 million release clause expires this month.
"We have a clear understanding with him and his agent he won't leave us on a free. We can't afford that as a club," Mintzlaff said. "There are only two options: prolong or leave. I am sure we'll soon find out in which direction it's going."
Leipzig would certainly like to keep a player of Upamecano's quality for another year, especially with a second straight Champions League qualification on the horizon. But as a selling club, flipping him for a nice profit on the €10 million ($11.3 million) they paid RB Salzburg for him in 2017 also suffices.
Upamecano On The Rise
At 21 years old, the frenchman embodies the modern day center back. He's tall, defensively strong in the air, and great at tackling. Plus he's fast. Not lightning quick, but he's not carrying a piano on his back either. On the other side, he's comfortable with the ball at his feet and he's able to play a pass, both short and long.
The only downside to his game is the lack of discipline at times, as he showed with his rash first and second yellow cards Saturday against Paderborn.
Upamencano is one of the world's best young, rising center backs. And this year in the Bundesliga, he's really upped his game. According to WhoScored, this year compared to last, he has a higher average rating, 7.11 to 6.86, more tackles per game, 2 to 1.5, less fouls committed, .9 to 1.1, more clearances, 3.2 to 2.9, more blocks, .7 to .3, and even more dribbles, .8 to .2.
11th Hour
According to AS, Upamecano has plenty of suitors, including Arsenal, Manchester United, and Real Madrid if he doesn't want to remain at Leipzig.
With three weeks til his release clause expires, it's do or die time for both Leipzig and Upamecano.