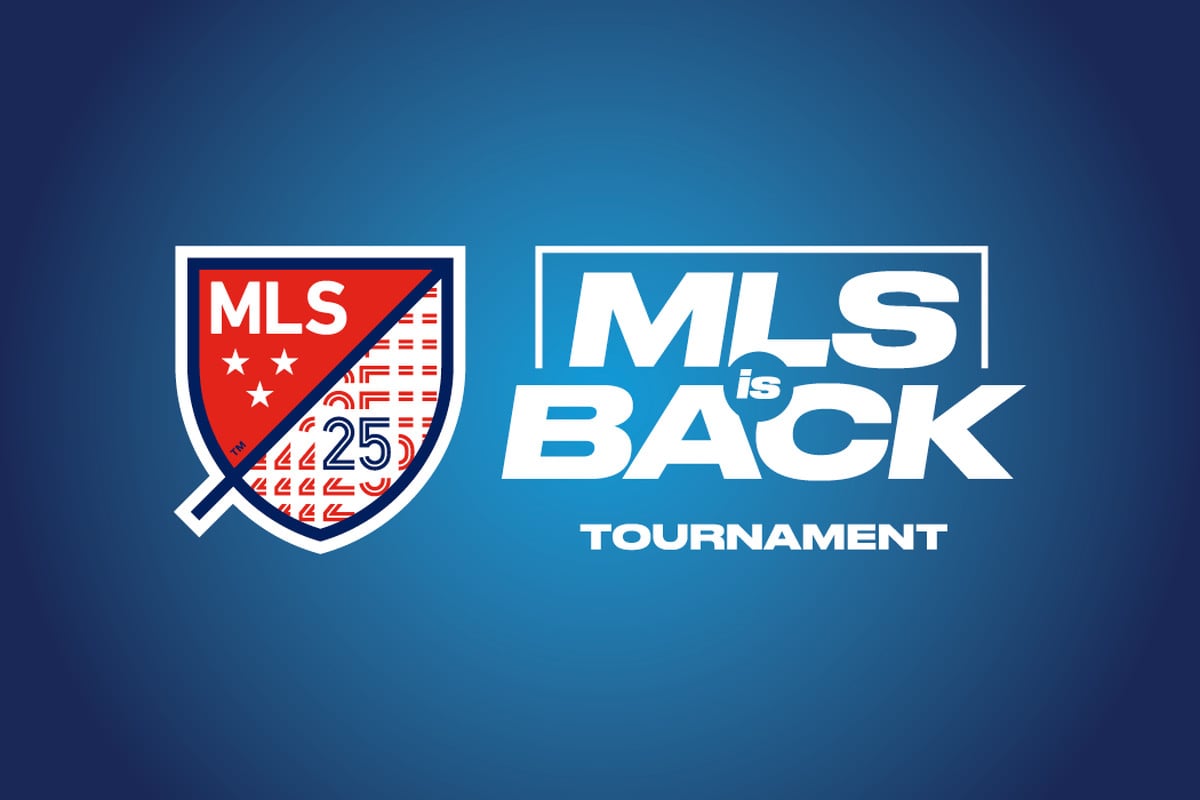 Major League Soccer (MLS) announced on Wednesday, soccer is back in the United States, and they will resume play July 8, beginning with a tournament in Orlando, Florida.
The competition will be MLS official, forming part of the 2020 season. The "MLS is Back" Tournament consists of group stage matches and knockout round matches, featuring all 26 teams.
Here is how the tournament will be played out:
Competition Format
MLS will conduct an official Group Draw (June 11, 2020) to determine the groups for the competition. Teams will be divided into six groups -- one group of six, five groups of four -- making the Eastern Conference have one group of six and two groups of four.
Another small anecdote, Nashville SC, has been permanently moved to the Eastern Conference per MLS Commissioner Don Garber for the tournament and the remainder of the 2020 MLS season.
The Western Conference will have the remaining three groups of four teams.
Orlando City SC will be the top seed in Group A for hosting the tournament. Atlanta United, LAFC, Seattle, and Toronto will be top seeds in the other groups, along with Real Salt Lake. The determining factors are the 2019 MLS Cup Playoffs Semifinalists, with Real Salt Lake as the Club with the next highest points during the regular season.
Clubs will then be drawn into Groups by alternating by Conference one by one.
Playing rules
Each match in the Competition will be played following the 2020 MLS Competition Manual, with some modifications.
There will be an allowance of five substitutions per match. Each club will have a maximum of three "substitution windows" during a competitive match. Also, if a team makes a sub at the half that will not count toward the three. However, if both clubs make a substitution at the same, that will count as one of the three breaks.
The points will remain the same, and points earned in the tournament matches of the group stage will count towards each club's standings. The two regular-season games already played will not count. All knockout round matches will not count toward each club's 2020 regular-season standings.
"The opportunity to have all 26 clubs in a controlled environment enables us to help protect the health of our players, coaches, and staff as we return to play," said Commissioner Don Garber.
"We also recognize that the death of George Floyd and others has focused our country on issues of racial injustice, inequality, and violence against black men and women. Together, with our owners, players, and staff, the League and its Clubs are deeply committed to creating meaningful and impactful programs to address these issues that have plagued our society for far too long", he added.
The winner of the "MLS Is Back Tournament" will get a CONCACAF Champions League berth.