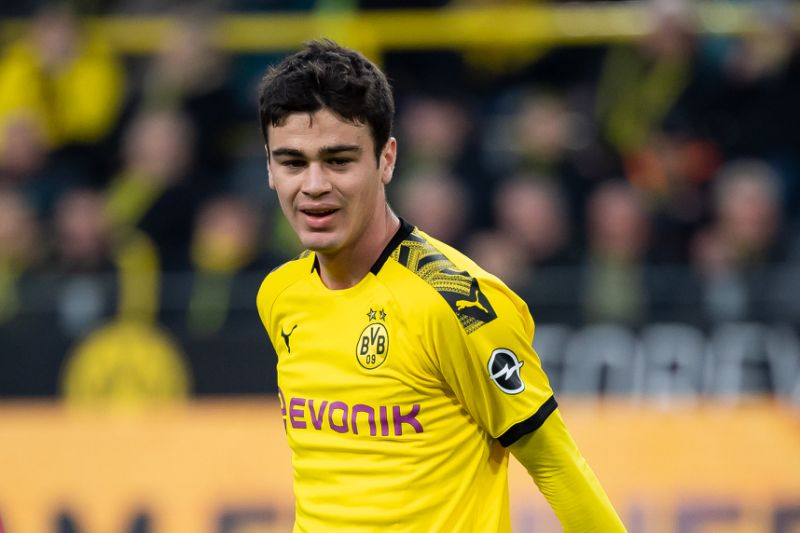 Pump your firsts, USMNT fans because Borussia Dortmund want to keep American Gio Reyna "as long as possible" according to sporting director Michael Zorc.
High Praise For Reyna
Still only 17, Reyna has made his way into the Dortmund first team this season, mainly used as a sub. This past weekend against RB Leipzig, though, he made his first Bundesliga start and provided his first league assist.
Earlier this year, right around Valentine's Day, US fans fell in love with the budding star when he scored his first professional goal against Werder Bremen in the DFB Pokal, the German Cup. A couple of weeks later, he tallied his first professional assist in the Champions League Round Of 16 first-leg win over Paris Saint-Germain.
After those matches and his most recent, and best performance, Dortmund recognize it's time to sign him long term. They recognize his immense potential.
"Our coach, Lucien Favre, and I agree that he has a big future ahead of him," Zorc said in a press conference Thursday. "He is still a minor, but we are in very positive talks to, once he turns in 18, keep him at the club for as long as possible."
Reyna Rising Faster And Faster
Reyna only joined the German club last summer after securing a Portuguese passport through ancestry, which allowed him to move to Europe before turning 18.
After spending the first half of the season with the youth setup, Favre brought Reyna to first-team training during the Bundesliga winter break. And over the past six months, he's continued his development.
With Dortmund world renown for developing young players, including USMNT star Christian Pulisic, Reyna is in not good, but great hands.
"I believe that Gio is aware of the development he has taken here. First, in the academy and then under Lucien," Zorc added. "It's an absolute success story and we want to continue writing it."
So do US fans, I'm sure. And so does Reyna himself, of course.