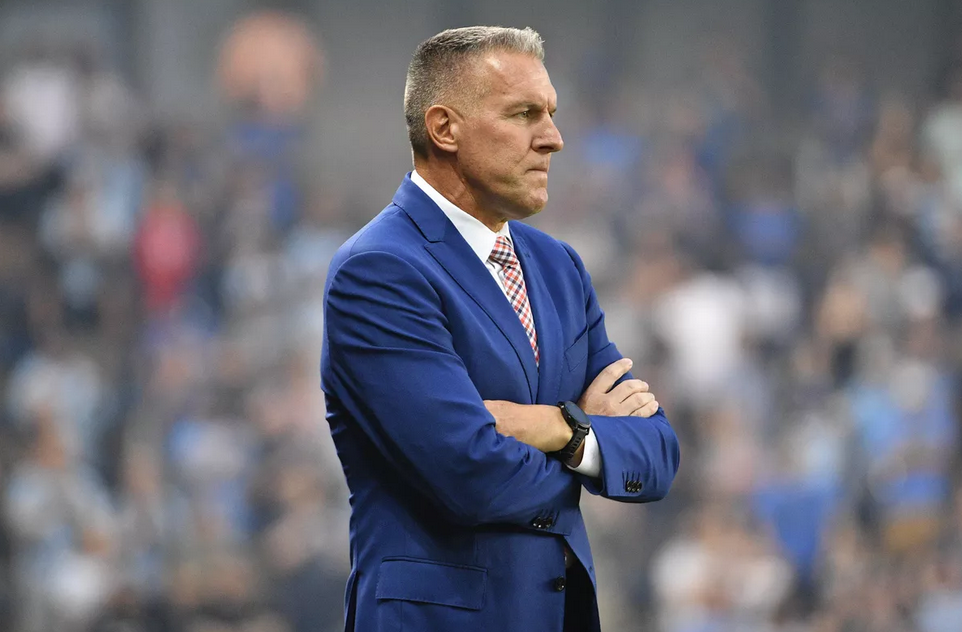 Sporting Kansas City coach Peter Vermes spoke to the media today via Zoom to give an update on the current status of his team ahead of the start of the MLS is Back Tournament.

He started the Q&A session sharing good news as no players from the team have tested positive for COVID-19. He made it very clear that the organization is complying with all sanitary protocols from both the authorities and MLS. Thanks to the good results in avoiding the spread of the virus, the team was able to start activities at its training facilities and will be heading to Orlando on July 5th.
The biggest concern for the coach was the early start times for the tournament and the overall sharpness of the players. Players will have to wake up earlier than usual and will need fuel for their bodies, so adjustments will need to be made to diets and training programs.
As far as in-game form is concerned, Coach Vermes said most players were able to maintain their physique through individual workouts but that he knows most players won't be at their best form and ready to go all out for 90 minutes.
"They've all really taken those steps, they've worked hard in this quarantine period as well to come back in a good place. I also think it probably helped them a little bit with not having to go through the every day, and get a little bit of a break prior, because we spent preseason and the first two games now they got a break mentally. They're coming back much stronger than when we left.", he stated.
In the first game of this especial competition, Sporting Kansas City will play Minnesota United, a team that the longest-tenured head coach in MLS showed a lot of respect for.
"Very good team in that they're strong up the spine, a lot of experience not just as soccer players, but in our league as well. Winners on that team," he said of the Loons. "It's a team that's similar [to us] — small market, we've always got to punch above our weight class type team. Those always wind up being really tough battles."
Lastly, he showed himself very optimistic for the return fans in stadiums and even mentioned that MLS is already discussing a possible return date for next season.