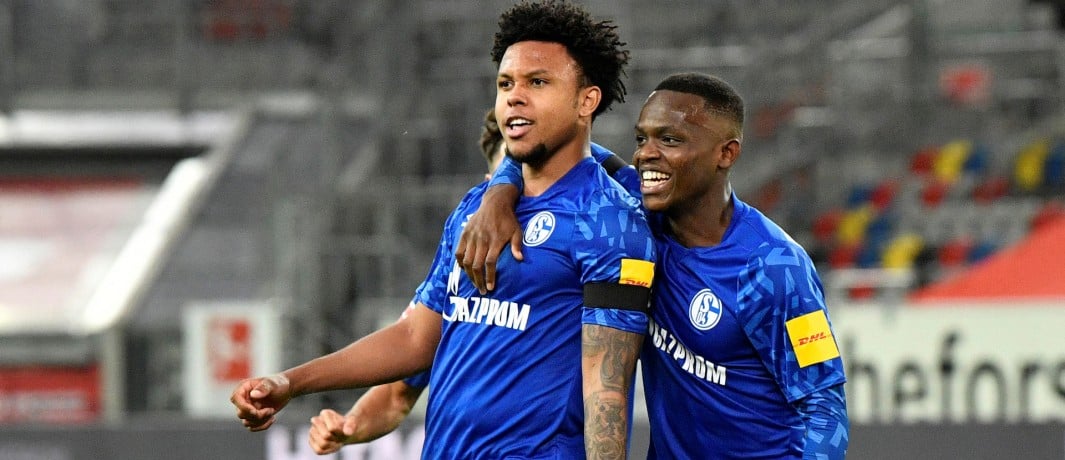 The Bundesliga season ended less than a week ago and USMNT midfielder Weston McKennie has already started hinting at a move away from Schalke according to Sport1 in Germany. Suitors are already lining up as well. And Schalke need to raise cash this summer. All signs are pointing to his coming departure.
McKennie Ready To Leave
After the Coronavirus stoppage, Schalke entered a nose dive, earning only one point from eight matches. However, McKennie shone brightly as their standout performer.
In those eight games, he scored above a 7 rating on SofaScore five times. In two of those games, he earned top honors for his club. And in another two, he was their second best performer. Of the five goals Schalke scored after the league's resumption, he scored two of them.
In the sinking ship that was Schalke, McKennie swam easily through the rough waters. And with his superb performances, he has peaked Hertha Berlin's interests.
Current Hertha coach "Bruno Labbadia is a huge fan of McKennie and wanted to lure the American to [his previous club] VfL Wolfsburg" Sport1 says. And, "McKennie would be willing to switch if there was a good offer."
Since Labbadia joined Hertha in April, he has transformed them into a more open, expansive team. High pressing and fast transitions would certainly fit McKennie's aggressive style well.
McKennie to Hertha, however, is not a lock as the American recently expressed his interest in moving to the Premier League.
But without a doubt, he'll leave this summer as Hertha are just the first of many suitors to come.
Schalke Ready To Sell
Over the past few months, McKennie has become Schalke's most valuable asset in the transfer market. And they will want to cash in on him soon. In the spring, Schalke publicly admitted their financial struggles due to the Coronavirus and the stoppage of play.
Even more telling, Schalke's sports director Jochen Schneider said recently about McKennie's possible sale, "A departure is not out of the question."
With McKennie valued at €22 million according to Transfermarkt, Hertha willing to pay up to €25 million according to Sport1, McKennie wanting out, and Schalke needing to raise cash quickly, his sale this summer looks like a no brainer.
McKennie will move on from Schalke this summer, whether that's to Hertha, another Bundesliga club, or to the Premier League. McKennie's time has run its course.
McKennie joined Schalke in 2016 from FC Dallas' Academy and played 91 times for the Royal Blues in all competitions. He has a contract until 2024, but it seems his time has come to an end.
McKennie can leave Schalke with his head held up high, being a great servant to the club the last few seasons and playing his best when they needed it most the past couple months.