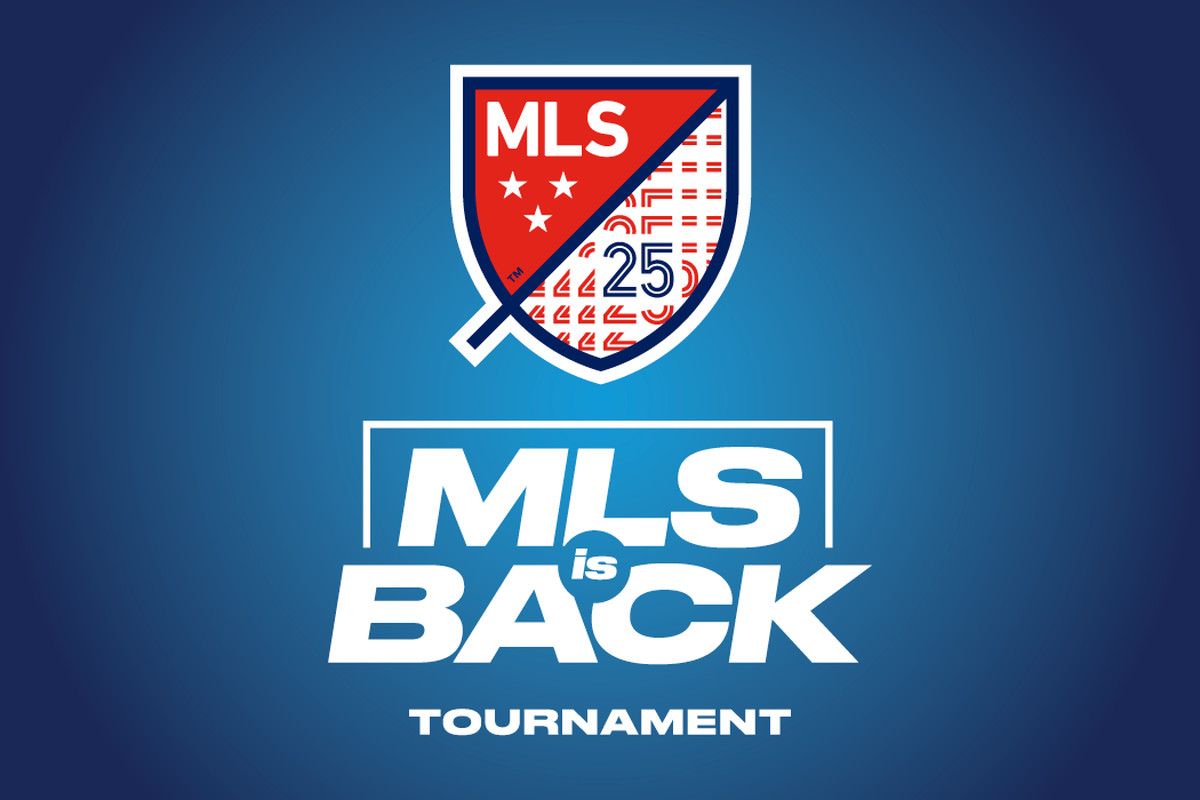 The MLS is Back tournament is set to kick off Wednesday with 'hosts' Orlando City facing 'rivals' Inter Miami in the midst of an uneasy situation. Players, staff, and everyone involved is in a self contained bubble. Florida has seen a spike in Coronavirus cases in recent weeks, but thankfully not deaths. And the league postponed FC Dallas v Vancouver Whitecaps due to several positive tests in the Texas side over the weekend, with Dallas officially withdrawing from the tournament Monday.
Still, players are excited to be back. Orlando's Nani and Miami's Rodofo Pizarro and Luis Robles all said they feel "safe" in the bubble and are ready to get back on the field.
Players Feel Safe
"I feel safe here, since I arrived here in the hotel. I see all the conditions, the way they manage everything for the players to be safe, I agree with [the protocol]" Nani explained to the media.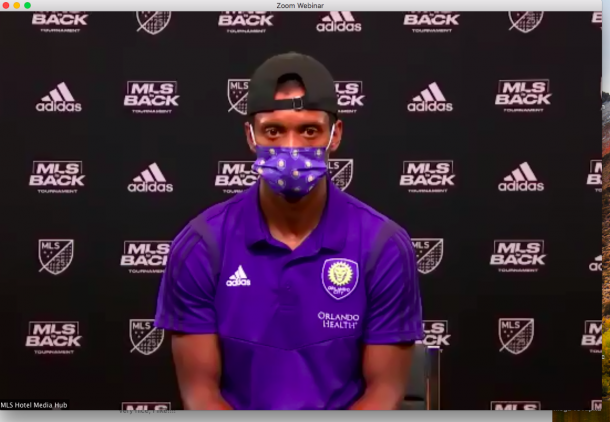 "To see all the players, all the teams, they look happy, they look comfortable with the protocols" he continued. And he added, "They've been managed very well, all these situations. I'm positive about the tournament, about the bubble here at Disney. I want everyone to be safe and happy."
Miami's winger and star signing to begin the franchise, Rodolfo Pizarro, echoed his competitor's feelings on the situation in Orlando. "I personally feel safe. MLS has taken all the proper protocols" Pizarro said through a translator.
And Miami's keeper and MLS veteran Luis Robles felt the same way. "We came in right away and started testing" he explained. And he said he has "felt relatively safe" and that the MLS protocols "are there for a reason."
Several MLS teams have had to delay their travel to Orlando due to positive or inconclusive Coronavirus tests in their home markets among the traveling party, including Nashville SC, Toronto FC, Vancouver, and Colorado Rapids.
Thankfully, the players that have arrived feel comfortable and safe within the MLS bubble.
Carlos Vela's Confirmed Absence
Some players, despite MLS' best efforts to ensure player safety, have still thought about skipping the tournament. And the most high profile one, LAFC's Carlos Vela confirmed on Monday that he will not participate with his wife pregnant.
Pizarro was asked about his compatriot Vela skipping the tournament and said "It's a personal decision."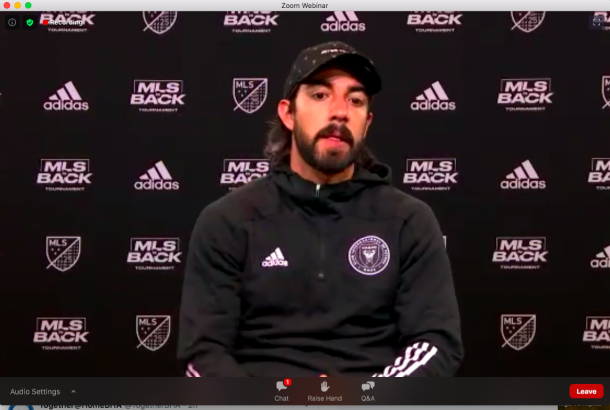 Nani, although not asked specifically about Vela, but any players opting not to play, said "My decision was always to come to this tournament. I heard about some players not coming, that is a situation we must respect."
Orlando v Miami Rivalry To Begin
Orlando and expansion side Miami will face each other for their first time in history Wednesday, and all three players were asked about the rivalry that most likely will form.
However, Robles isn't quite sold on the rivalry beginning this week. The former New York Red Bulls keeper spoke about the Hudson River Derby, that between the Red Bulls and NYCFC, and the importance of the fans.
A rivalry "requires supporters, it requires the passion that only fans can bring" he said. "You get a sense that these games mean a little bit more." Robles added, "On Wednesday when we do play, that's a huge element that will not be there."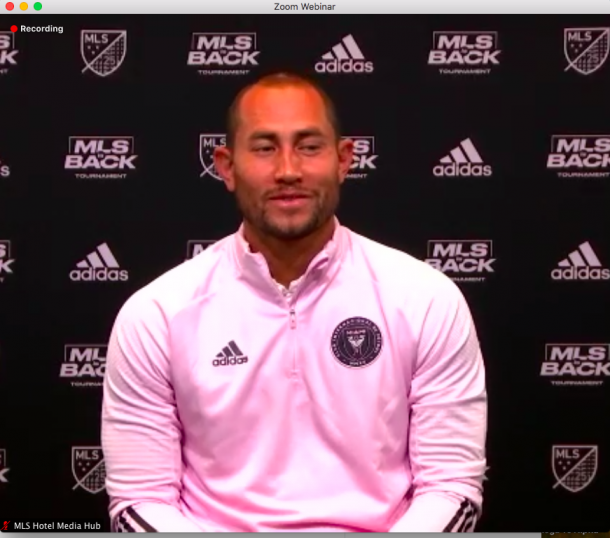 Without the fans, "It's gonna feel like preseason" Robles said. But, "We just have to deal with it. The moment the whistle blows, the competitive juices are going to flow."
MLS Is Back, Finally
Orlando City drew Real Salt Lake 0-0 in their first game of the season way back in February at home. Then they lost on the road 2-1 to Colorado. Inter Miami lost 1-0 at LAFC and 2-1 at DC United to begin the season in March.
But those games feel completely separate from this tournament, even if the coming results will count in the regular-season standings.
All three players spoke about their enthusiasm and excitement to finally get back on the field and play, especially Pizarro and Robles who are looking to collect Miami's first points and win in franchise history.
MLS is Back begins Wednesday, world cup style with a group stage and knockouts. The winning team will earn a spot in next year's Concacaf Champions League and $1.1 million in prize money.