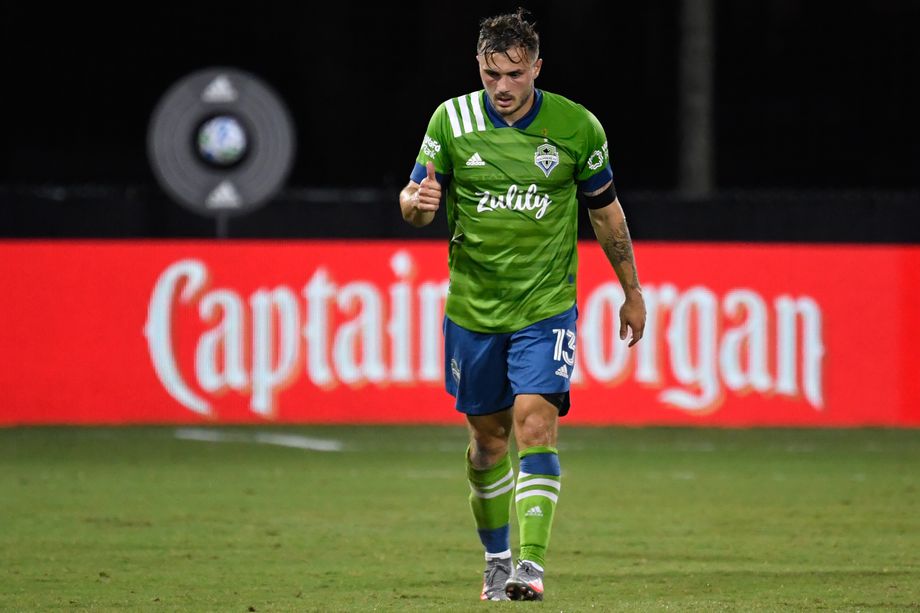 After letting a lead slip away Wednesday night, the Vancouver Whitecaps took the pitch against rivals Seattle Sounders in what they would hope to be a bounce-back win. That did not turn out to be the case.
Just seven minutes into the game, Seattle put the pedal to the metal and put the pressure on the Caps. Forward Jordan Morris took a shot on goal that was saved by keeper Maxim Crepeau. Morris was able to pounce on the rebound a square a ball to Nico Lodeiro who was stopped by Jake Nerwinski.
In the 14th minute, Morris was able to draw a penalty after the Whitecaps were called for a handball called by official Robert Sibiga. Lodeiro was able to slot home the spot-kick from 12-yards out and give the Sounders a 1-0 lead.
The combo of Morris, Lodeiro, and Raul Ruidiaz helped secure Seattle's' second goal when Morris received an over-the-top ball and used his strength and speed to outrun his defender to slot home the ball just inside the 18-yard box to make the score 2-0. Fun fact: Morris now has 12 goals and nine assists in his past 25 MLS appearances.
Nothing more came from the first half, as the Rave Green Sounders took the 2-0 lead into their respective locker room.
Five minutes after the second half began, Seattle added another with Ruidiaz having the ability to slot home a bouncing ball inside the penalty area after a corner kick to increase the lead to 3-0.
The Whitecaps nearly gifted a fourth for Seattle after a bad turnover which led Ruidiaz on. A save from the Caps keeper saw Lodeiro have an attempt but that was also saved and pushed out for a Sounders corner.
The Whitecaps would lose the game 3-0, making their chances to escape the group slim-to-none after this loss, and their 4-3 loss to the Earthquakes Wednesday.
Three Takeaways
The Sounders could be in trouble after not having Yeimar Gomez Andrade in the matchday squad due to a hamstring strain. To make matters worse, Xavier Arreaga had to come off midway through the second half after he appeared wobbly from taking a ball to the head.
The Sounders' second goal was a moment of magic. With Morris stealing the ball and giving it to Ruidiaz, who then laid off a pass to Lodeiro who then was able to find Morris, that sequence was just enough to warrant that the moment of the match.
In case you missed it, Crepeau was forced off in the second half after appearing to take a boot to the hand. Bryan Meridith has left the bubble with a family emergency. Thus brought on youngster Thomas Hasal who made his MLS debut and grabbed two remarkable saves to keep the scoreline 3-0.