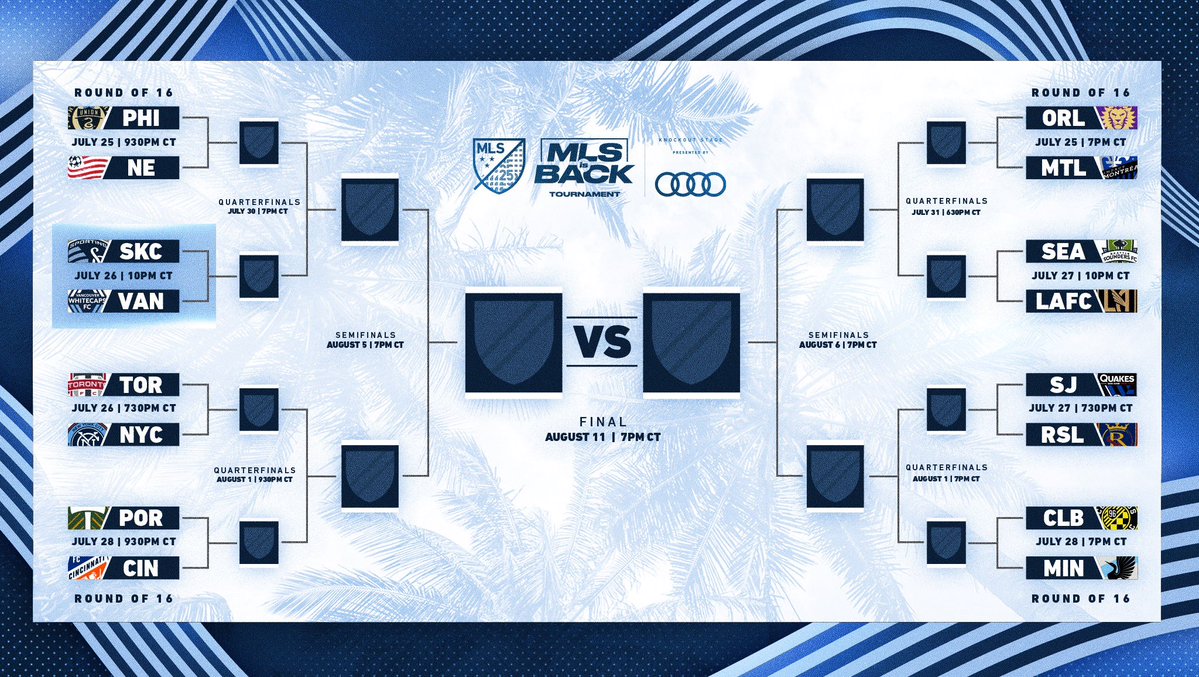 With the group stage done and the knockout matches set in the "MLS is Back Tournament" in Orlando, let's have a closer look at each matchup.
Montreal Impact vs Orlando City SC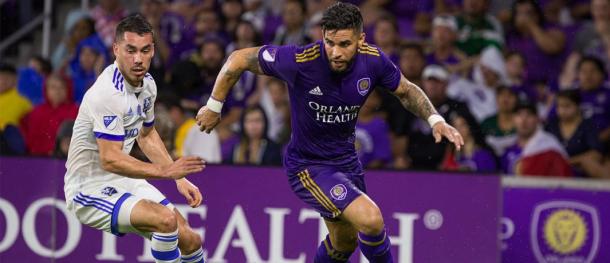 The Montreal Impact under Thierry Henry managed to finish the group stage with 1 win and 2 losses but managed to qualify as a 3rd place team. Orlando City SC finished top of their group and will be a daunting task. Orlando has played fairly well despite the fact they struggled a lot last year and the home setting seems to have worked for them. They have been an aggressive attacking team with their star player Chris Mueller who is a lethal threat.
The Montreal Impact seems to be on pace to be getting better every game. They barely got in but maybe that was needed to wake up the team that didn't get off to the best start. Their win vs DC United in the last match of the group stage was their best performance so far and Henry seems to found a tactic that works using a 4-3-3 with Victor Wanyama as a mid and not a defender.
This will be the first meeting for both teams in a tournament setting. Both teams haven't made the playoffs in a while.
Philadelphia vs New England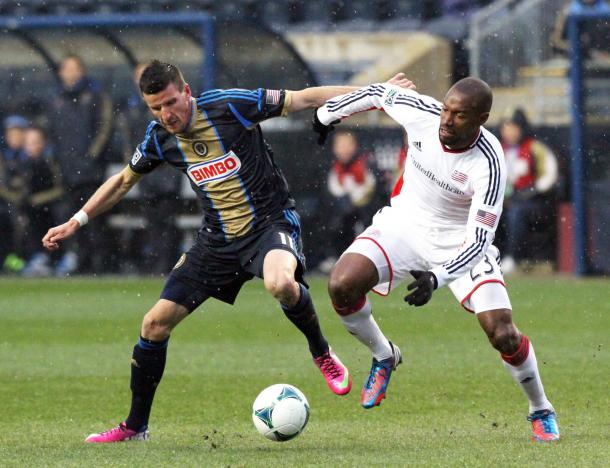 The Philadelphia Union are a hard-working team that has skill in the midfield with their captain Alejandro Bedoya and Brendan Aaronson. They have been the main reasons why the Union has been so successful. The only thing stopping them from winning the group was goal difference.
The New England Revolution coached by the legendary Bruce Arena has been the surprise of the tournament. They have a well-balanced attack with their talisman Gustavo Bou while also having Adam Buksa and Carles Gill. A bit of bad news for the Revs as Carles Gil got injured was seen wearing a boot during the 3rd and final group stage game. He had been a real solid force for them and we will have to see if he plays or not.
This will be the first meeting in a knockout game as both teams never met in the playoffs.
Toronto FC vs NYCFC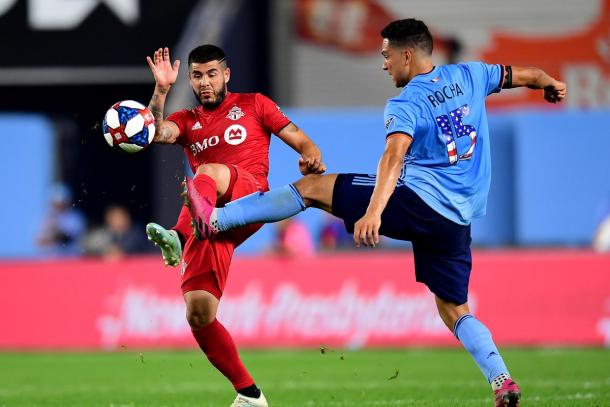 This is a rematch of last year's Eastern Conference Semi-Final that Toronto won last season. Toronto has a lot of playoff experience but NYCFC can go into the match playing like they have nothing to lose.
Toronto FC seems to have gotten stronger as the tournament has gone on. They played the toughest schedule in the whole group stage and still managed to win the group. Look to Michael Bradley on the back end while Pablo Piatti finally made his TFC debut. Ayo Akinola has been the star since replacing Jozy Altidore who was deemed unfit to play. Not to mention Alejandro Pozuelo who continues to be the team MVP.
NYCFC story at this tournament is quite interesting, The team was ready to go home after a poor performance and then the unthinkable happened when the LA Galaxy scored vs the Houston Dynamo to give NYCFC a spot in the Round of 16 as the 4th and final 3rd place team due to goal difference. They will be counting on Maxi Moralez who came off the bench last game after an early recovery from an injury.
These two teams have met several times in the playoffs and Toronto has never lost so NYCFC will be looking to flip the switch.
Sporting KC vs Vancouver Whitecaps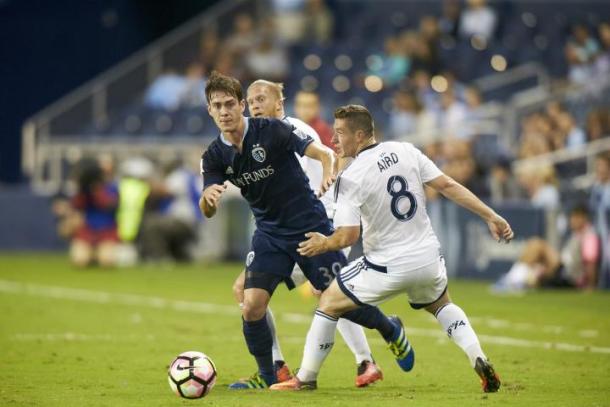 Both teams saved their best for their last match and emerged from the group stage with a chance to win a tournament. Both teams missed the playoffs last year so it will be interesting to see what happens.
Sporting KC went through some pretty significant drama in the group stage. In their first game, they blew a one-goal lead and their keeper Tim Melia was sent off against Minnesota but managed to rebound in their next 2 games. They beat the Colorado Rapids in a 5 goal shootout and beat Real Salt Lake to win Group D. Most of the offense has come from Mexican striker Alan Pulido. Sporting paid a heavy price in the off-season to bring him on the team and it seems to have worked for them. He has 1 goal and 3 assists in 3 games which shows he is all offense.
The Vancouver Whitecaps story is a bit different as 5 players who were normally supposed to start pulled out even before the tournament started. Not to mention the fact they lost their number 1 keeper Maxim Crepeau to injury no one expected them to advance. They lost their first 2 games and were tied 0-0 vs the Chicago Fire when a weather delay seemed to have given them life. They came out of that delay scored 2 goals and booked a spot as a 3rd place team.
Sporting KC has the advantage here but at this point, Vancouver can play like they have nothing to lose. Also, these 2 teams have never met in the playoffs.
San Jose vs Real Salt Lake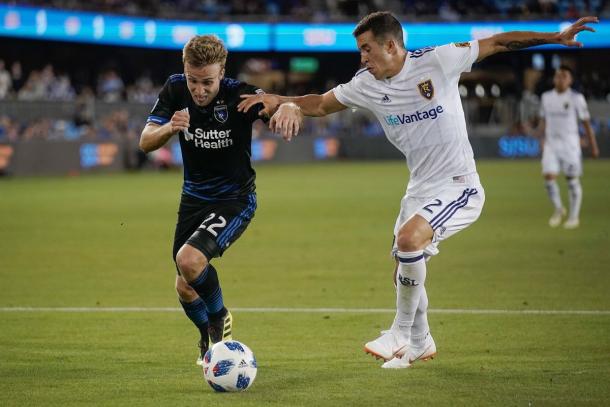 San Jose is being called the Cinderella story of the tournament. After they managed to beat the Vancouver Whitecaps in a thrilling 4-3 victory they finished the group stage with 7 points to win Group B. There is no superstar on this team but rather the approach is everyone coming together to play as a team and that system has proved to be a successful one. They also have 37-year-old veteran Chris Wondolowski who can come off the bench and give the offense a much-needed boost.
The story of Real Salt Lake has 2 different sides to it that could be determining factors for this particular match. They have a solid defense at the back which only conceded 2 goals during the entire group stage but on the offensive side, they only managed to score 2 goals during the group stage. They are missing their offensive threat Albert Rusnak who missed games due to injury and we will have to wait and see if he plays or not.
These 2 clubs have never met in the playoffs up to date or even a US Open Cup. In regular season both teams have 11 wins apiece with 11 draws in 33 matches played.
Seattle vs LAFC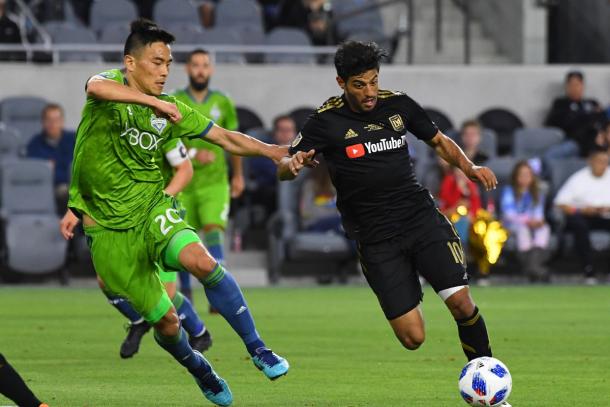 This is probably going to be one of the best matches of the tournament. You have the MLS champions in the Seattle Sounders vs the Supporter Shields Trophy winner LAFC. Both teams are known to be dominating teams.
Even if Seattle is the defending MLS Cup champion they had a rather slow start to the tournament. They managed one point through their first two games and then turned it on vs Vancouver to book a spot in the next round. This team has a lot of experience in playoff situations so expect a team that will be well prepared for the challenge.
LAFC didn't have the easiest road to the round of 16, They managed a comeback vs the Houston Dynamo when they were down two goals and managed to get a 3-3 draw. Then in their next match after trailing once again they went on to rout their rivals LA Galaxy 6-2 while also trailing but not recovering against the Portland Timbers. Questions were raised when Carlos Vela their superstar pulled out before the tournament while on the other hand, Brandon Wright Phillips has proved to be a good signing for them.
These two teams have met once in the playoffs with Seattle coming out on top in a 3-1 win.
Columbus vs Minnesota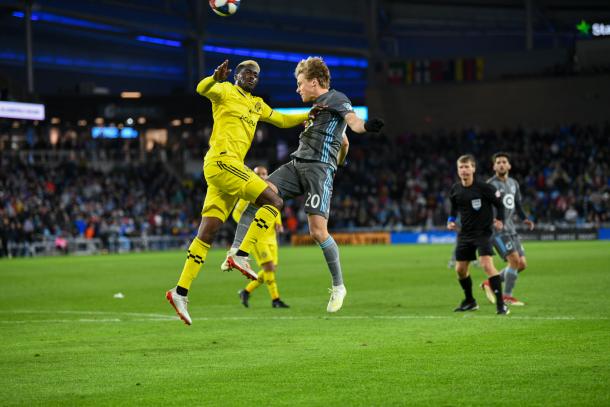 The Columbus Crew have proven they are one of the best teams in the tournament while Minnesota has proven they are quite the improved team thus making this an interesting matchup.
The Columbus Crew has proven to be the most dominating team in the tournament so far. They have played a pretty solid system with superb passing and using their 3 superstars Darlington Nagbe, Lucas Zelarayan, and Gyasi Zardes to provide a solid offensive group.
The so-called Loons may be missing their star defenseman in Ike Opara but have managed to get a comeback win over Sporting KC while getting 2 draws in their last 2 matches. They will need to bring their A-game if they want a chance at knocking out the Crew.
These two clubs have never met in the playoffs.
Portland vs Cincinnati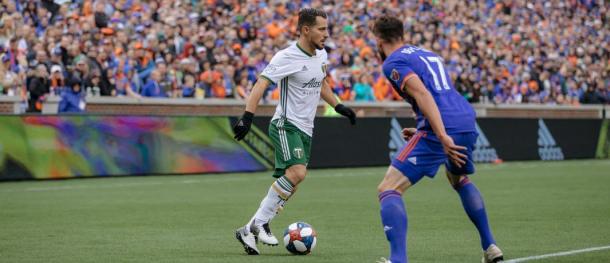 The Portland Timbers face off in a round of 16 against probably the biggest surprise of the tournament in FC Cincinnati. Can FCC continue their surprising run after a lackluster debut season last year or will the Timbers put them to sleep?
The Portland Timbers won their group to avoid a possible matchup with Seattle and now face FC Cincinnati. The Timbers shouldn't take them lightly as FCC has beaten Atlanta United and New York Redbulls back to back.
FC Cincinnati got off to the worse possible start getting destroyed by their Ohio rivals the Columbus Crew 4-0. Manager Jaap Stam made a quick adjustment and it seems to have worked for them. Their defensive formation and strategy of waiting and countering could throw the Timbers game off and potentially surprise them with a goal.
Both teams have met once before during the regular season last year and surprisingly FCC won that game 3-0. They have never met in a playoff situation so it' s all to play for. It was their first official MLS win so that should give them some motivation.