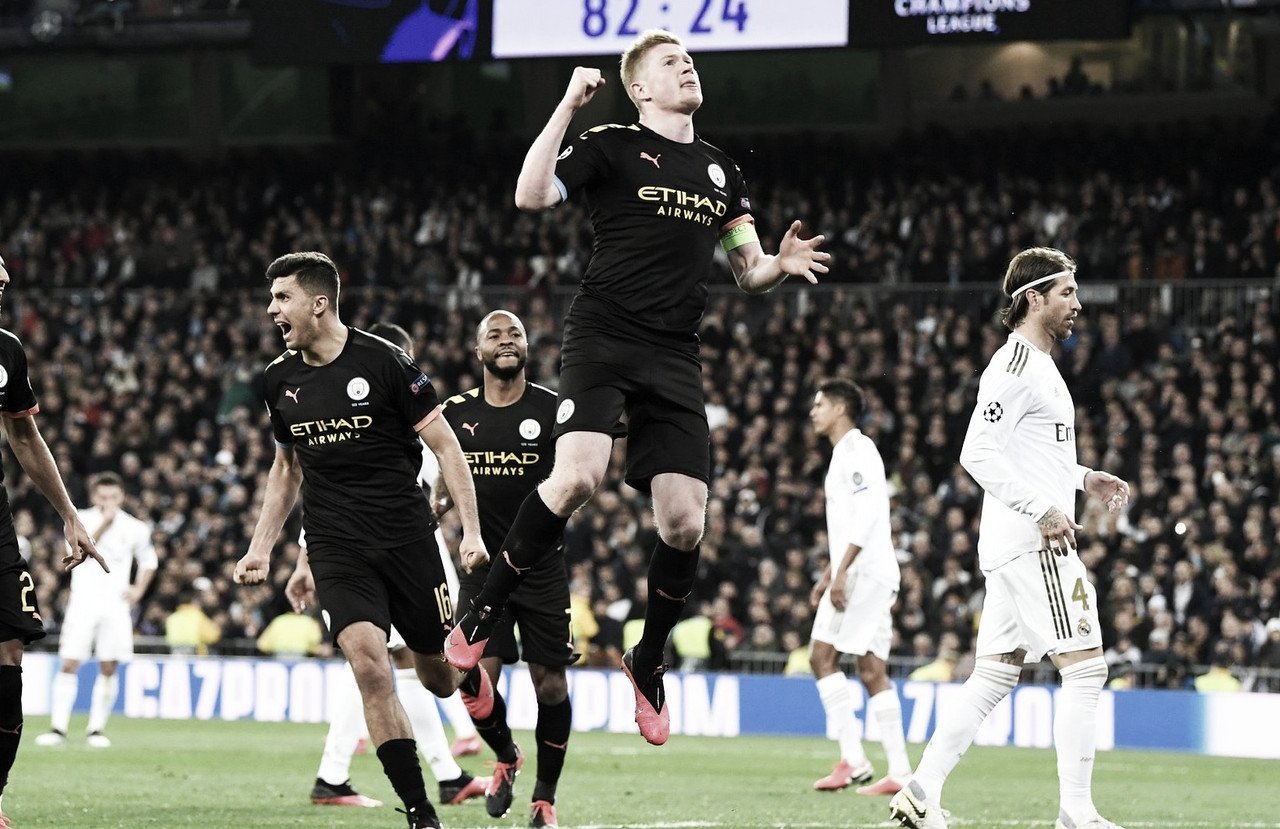 Back in March Real Madrid was drawn to face Manchester City in the round of 16. Los Blancos ended up losing the first leg at home 2-1 and just as they were getting ready to head to Manchester for the 2nd leg the pandemic hit. Almost 5 months later and in a completely different format the two teams will meet again.
The UEFA Champions League deciding to host a knockout tournament to decide this year's winner. They will also play in one venue on a neutral site in Lisbon, Portugal. Real Madrid is coming off an impressive run which earned them the title in La Liga after finishing the season with 10 straight wins and 1 draw.
Unfortunately for Real Madrid, they will be without their star defender Sergio Ramos who is out due to suspension. Mariano is also out after testing positive for Covid-19. Last year was the first time since 2009-10 that Real Madrid failed to reach the semi-finals when they lost to Ajax in last year-round of 16, a loss that shocked the team and the world.
Zidane team picked up 11 points and finished 2nd in group B behind PSG which made them runners up in the group for a 2nd straight year. Real Madrid has won their last 7 away matches in the round of 16 which is a good sign.
Manchester City didn't get the results they were looking for this year. They finished 2nd in the table while also losing to Arsenal in the FA Cup. The only trophy the Citizens won was the EFL Cup when they beat Aston Villa. The advantage remains with City who currently have a 2-1 lead on aggregate but the question remains can City hold Real off the scoresheet.
They have already lost Sergio Aguero who is out with a knee injury while Benjamin Mendy will serve a one-game suspension for his accumulation of yellow cards. The Citizens will be counting on one of their star players Riyad Mahrez who will have to provide the scoring if City wants to move on.
Gareth Bale is already confirmed not to be in the line up for Los Blancos and most likely Sergios Ramos place will be taken by Eder Militao. In head to head action, Real Madrid leads with 2 victories, 1 loss, and 2 draws.
Kickoff is scheduled for Friday, August 7th at 3 pm ET/12pm PT.