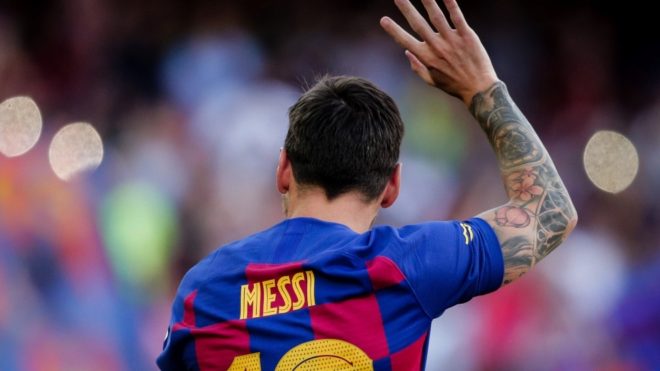 Lionel Messi has informed Barcelona he wants out this summer. He is currently signed till 2021, but decisions in the recent past by Josep Maria Bartomeu have led up to this decision.
Apparently there was a clause in his contract that said if he wasn't happy with the club he would be able to leave for free, but the FC Barcelona has responded in saying that clause expired at the end of the summer. Messi's legal team is currently looking into the situation otherwise any team interested in him would have to pay a 700 million euro release clause.
The straw that broke the camel's back for Messi would have been the humiliating defeat of 8-2 by Bayern Munich in the UEFA Champions League quarterfinal. Likewise, the arrival of Ronald Koeman as the coach for next season who would not count on Luis Suarez, a close friend of Messi, for next season.
Joan Laporte, former president at Barcelona, went on Twitter to comment on the situation and criticize current president Josep Maria Bartomeu. He emphatically asked for his resignation in order to attempt keeping Lionel with the Blaugranas.
Both Carles Puyol and Luis Suarez took to Twitter as well to support and show respect for Messi's possible move out of Barca.
Messi is a six-time World Player Of The Year and also has won 4 European Cups. At the age of 33, he also feels like his window is closing on winning another continental championship as Barcelona last won the Champions League back in 2015.
Many of the bigger European clubs would be interested in signing Messi, but it would appear that Manchester City is in the best position to do so due to the relationship between the Argentine superstar and Pep Guardiola from their time together at Barça.