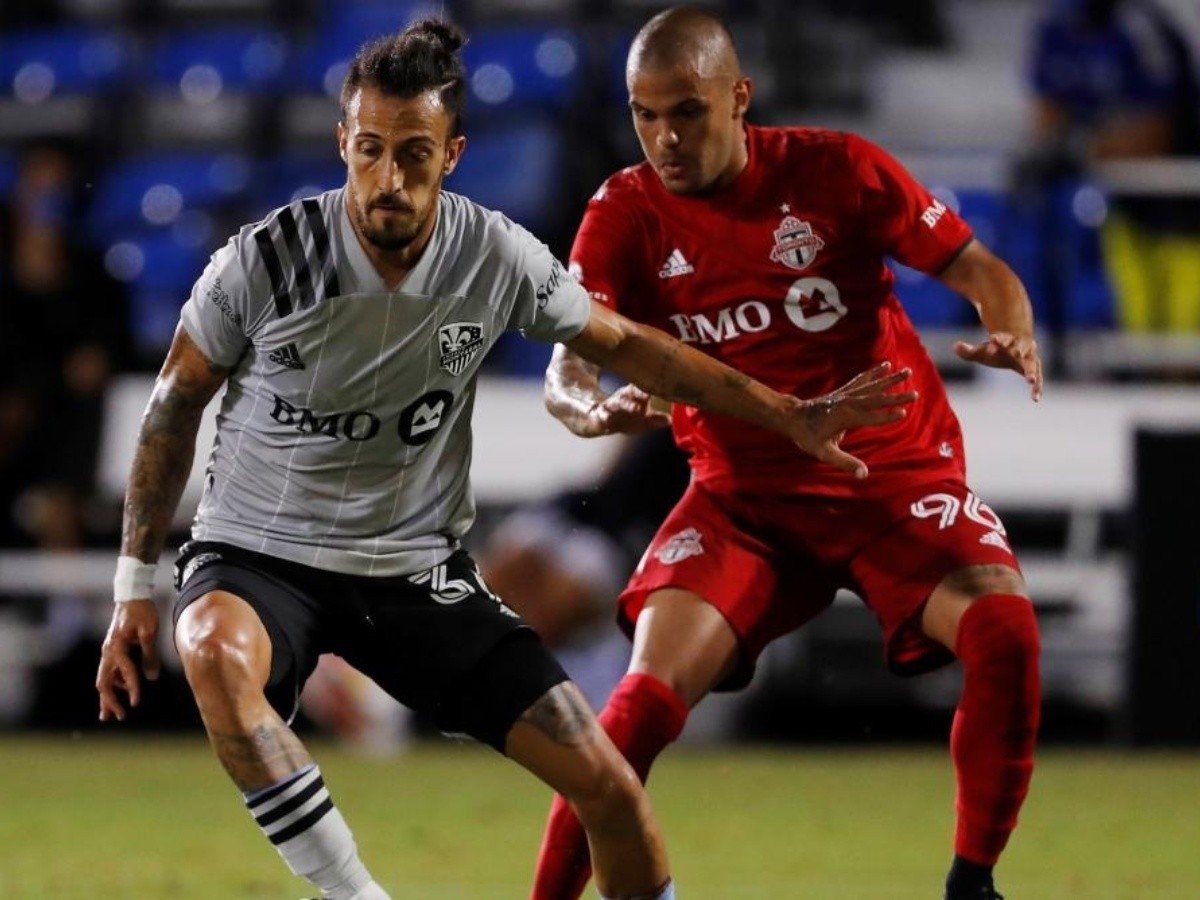 The Montreal Impact headed down the 401 to face their arch-rivals Toronto FC for the second time in the span of a week. TFC before the game was looking to break a record when it comes to winning streaks. TFC current streak was at 18 and with one more in would break the record for the most with 19.
Ten minutes into the match TFC had the first real chance when Jozy Altidore went in on Clement Diop but Diop managed to make a great save. It didn't take long for the Impact to respond as three minutes later off a corner Rudy Camacho managed to score the first goal of the game when he headed the ball past Quentin Westberg to make it 1-0.
Saphir Taider had a great chance to add to the Impact lead but Westberg this time was there to make the save. At this point in the game, it was back and forth and TFC was looking for the equalizer. At the 32nd minute, Romell Quioto had another wonderful opportunity but Westberg was standing tall in net.
Ten minutes later it was Diop turn to make another big save making another glove save on Altidore. In the 44th minute Altidore was taken down in the box and David Gantar the referee who had officiated the game last week in Montreal pointed to the spot.
Alejandro Pozuelo stepped up to the spot gave the ball a touch and it was shot past Diop by Altidore and TFC thought they had tied the game. Gantar immediately called it off saying the play was offside and the Impact still had the lead.
They would take that lead into half time and TFC was 45 minutes away from their first loss in 18 games not counting the MLS Return to Play Tournament.
The second half and the message was clear for both clubs, for TFC it was to score while the Impact it was to shut them down defensively. To the 68th minute and TFC had another free-kick but the ball was kicked high and wide.
In the 82nd minute, Orji Okwonko who had come in as a sub for Montreal had a great chance once again to double the lead but Westberg was there once again. In extra-time Montreal player Emanuel Maciel was shown a red card for a hard foul on Michael Bradley but upon further review, VAR changed Gantar's mind and it went from a red to a yellow card.
The whistle blew shortly after and the game was over and once again the Impact had managed a win at BMO Field. TFC winning streak had been snapped. These two teams will meet for a third time a week from today on September 9th back at Stade Saputo in Montreal.