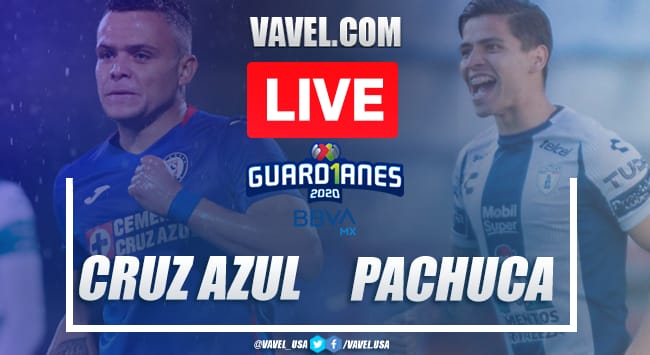 Thank you for following the broadcast on VAVEL.COM
Summary and goal of the match
Cruz Azul 1-0 Pachuca
Cruz Azul goal! Last minute goal!
Cruz Azul goal! Last minute goal!
Very close to Cruz Azul! Post!
More blue changes
First change of Cruz Azul
No movement in the equipment
Domain Exchange
Start the second half!
Finish the first half without notes
Powerful shot from Salinas!
Cruz Azul's message for the injured footballer
Lack of precision in both equipment
"Burrito" Hernandez had to leave the match
"Burrito" Hernandez injured
Close Cruz Azul!
No dangerous actions
Cruz Azul looks for the rival arch
Game on!
Positions in the general table
Pachuca lineup
Pachuca arrived
Pachuca wants to add away from home
Cruz Azul Lineup:
Stay here with us!
Ready for the game
How to watch Cruz Azul vs Pachuca Live TV and Stream
Looking for the W
Tuzos remain in the first 8
Cruz Azul lost the lead
Last lineup: Pachuca
Last lineup: Cruz Azul
Tonight's officiating team!
Kick-off time
Welcome everyone!